Dolores Catania Shades Dina Manzo and Says She'll Never Return to 'RHONJ': 'Who Cares?'
Dina Manzo was one of the original cast members of Real Housewives of New Jersey, and like all the women on the show, she's experienced drama in her life. Some would even argue that the events in her life might be a little more jaw-dropping at times. After a traumatic event, she left RHONJ and moved across the country. But don't expect all the Real Housewives she left behind to remember her fondly. At least one of them is happy to forget her. Here's what Dolores Catania had to say about her former best friend.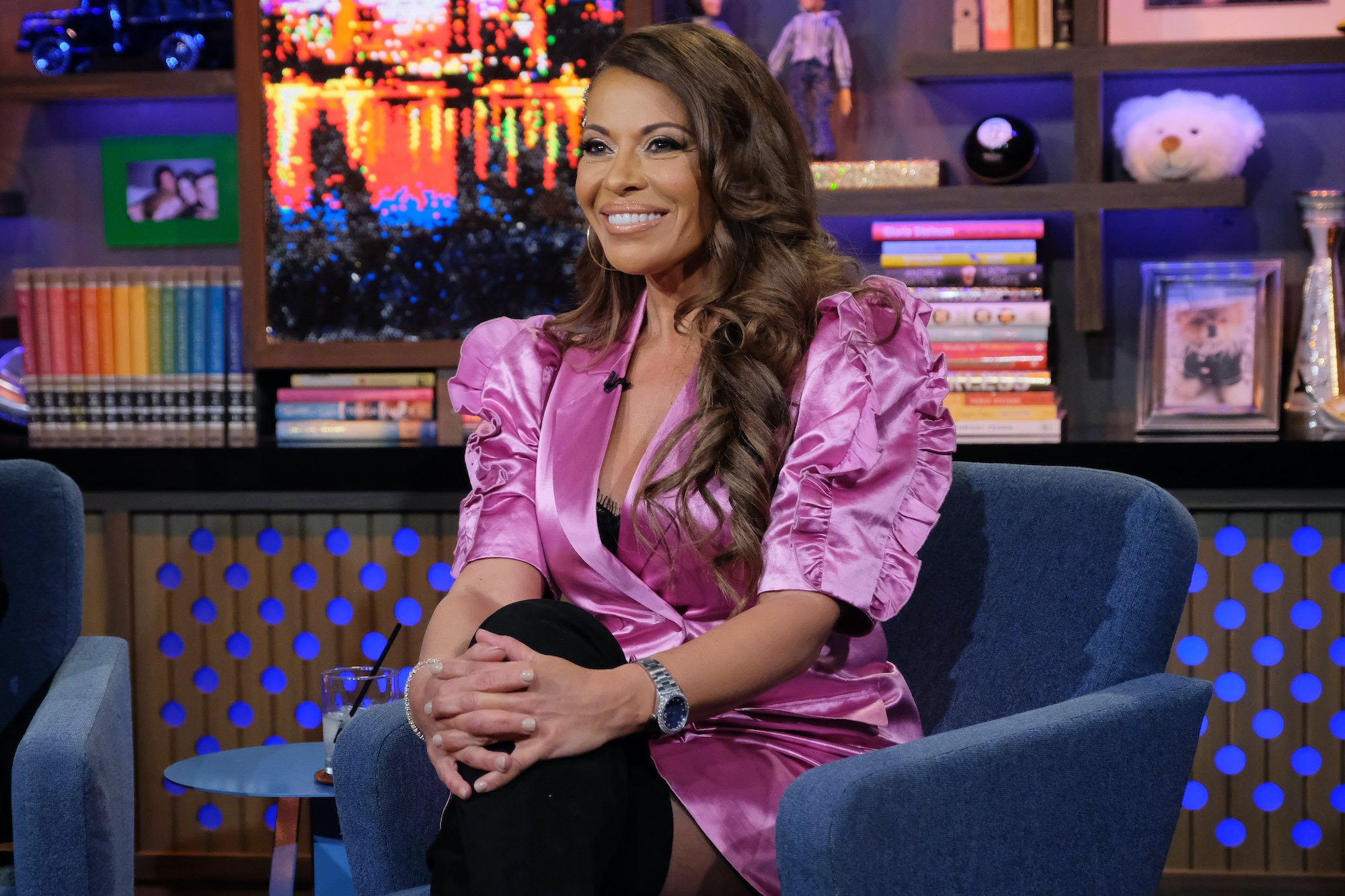 Dina Manzo's time on 'Real Housewives of New Jersey'
RELATED: RHONJ Where Are They Now? An Update On Former Cast Members
Manzo was one of the cast members, along with her sister Caroline Manzo when the show debuted in 2009. According to US Weekly, she claims that her sister wasn't originally planned to be a part of that cast, but that she was brought on board when someone else backed out. And that person, Catania, was also important in Dina Manzo's life. Catania was Manzo's best friend at the time, and although she declined to join the cast full time in 2009, she regularly made guest appearances on the show.
Manzo left RHONJ after two years, but she came back a few years later. After two more seasons, she left for good in 2015, and Catania came onboard full time the next year in season 7. Although the two besties were never official cast members at the same time, their lives were connected both on and off the set. But then an event came along that separated them, seemingly for good. 
Why did Dina Manzo leave?
RELATED: 'RHONJ:' Dina Manzo's Ex-Husband Arrested For Planned "Mob" Attack On Her Current Husband
Screen Rant reports that in 2012, Manzo separated from her first husband, Thomas Manzo. Before their divorce was final, she started dating Dave Cantin. Unfortunately, her first husband wasn't ready to let her go. He hired a man named John Perna to attack Cantin. Perna and an associate assaulted Cantin outside a strip mall in New Jersey, beating him with a slapjack. It later came out that Thomas Manzo paid him for the attack with a steeply discounted wedding reception at a lavish venue he co-owned.
Thomas Manzo and his relatives have long been suspected of having ties to the Lucchese crime family, known mobsters. He denies it, but prosecutors pointed out that many members of the Lucchese family were in attendance at the wedding reception. Perna and Thomas Manzo both pled guilty to their parts in the attack. Manzo and Cantin decided to relocate to California after the attack. She left RHONJ for good this time to start her life over, marrying Cantin in 2017. 
What Dolores Catania said about Dina Manzo coming back
RELATED: RHONJ: Are Dolores Catania and David Principe Together After Her Decision To Move?
Recently, Catania and fellow cast member Margaret Josephs appeared on the podcast Everything Iconic with Danny Pellegrino. The subject of Manzo came up, and Catania's response was distinctly cool. Pellegrino asked if they kept in touch with former housewives, and Catania responded. "Well, Dina lives in California now. It's boring then."
"Are you guys not good anymore?" he asked. "She's not my — no. No," Catania responded, and when Pellegrino pressed for information on what happened, she said, "We just went our separate ways, I guess. Some people like to move on from another life and leave what's behind them for a reason I guess. Whatever that reason is. Maybe they think you know too much about them. Or maybe they're not who they say they are. Whatever the case is."
Pellegrino wondered who Manzo really was then, and Catania's response was indifferent. "Who cares?" It sounds like Catania doesn't miss Manzo much these days. Hopefully, her new life in California will be enough to fill that void.