Dominic Fike Gives Details on Hunter Schafer Relationship: 'It Sped Up So Fast'
Hunter Schafer and Dominic Fike sparked romance rumors while filming Euphoria Season 2. Now, Fike is speaking out about his relationship with Schafer and how everything progressed between them. Here's what the musician-turned-actor said about their relationship progressing quickly.
Are Dominic Fike and Hunter Schafer in a relationship? Fike just confirmed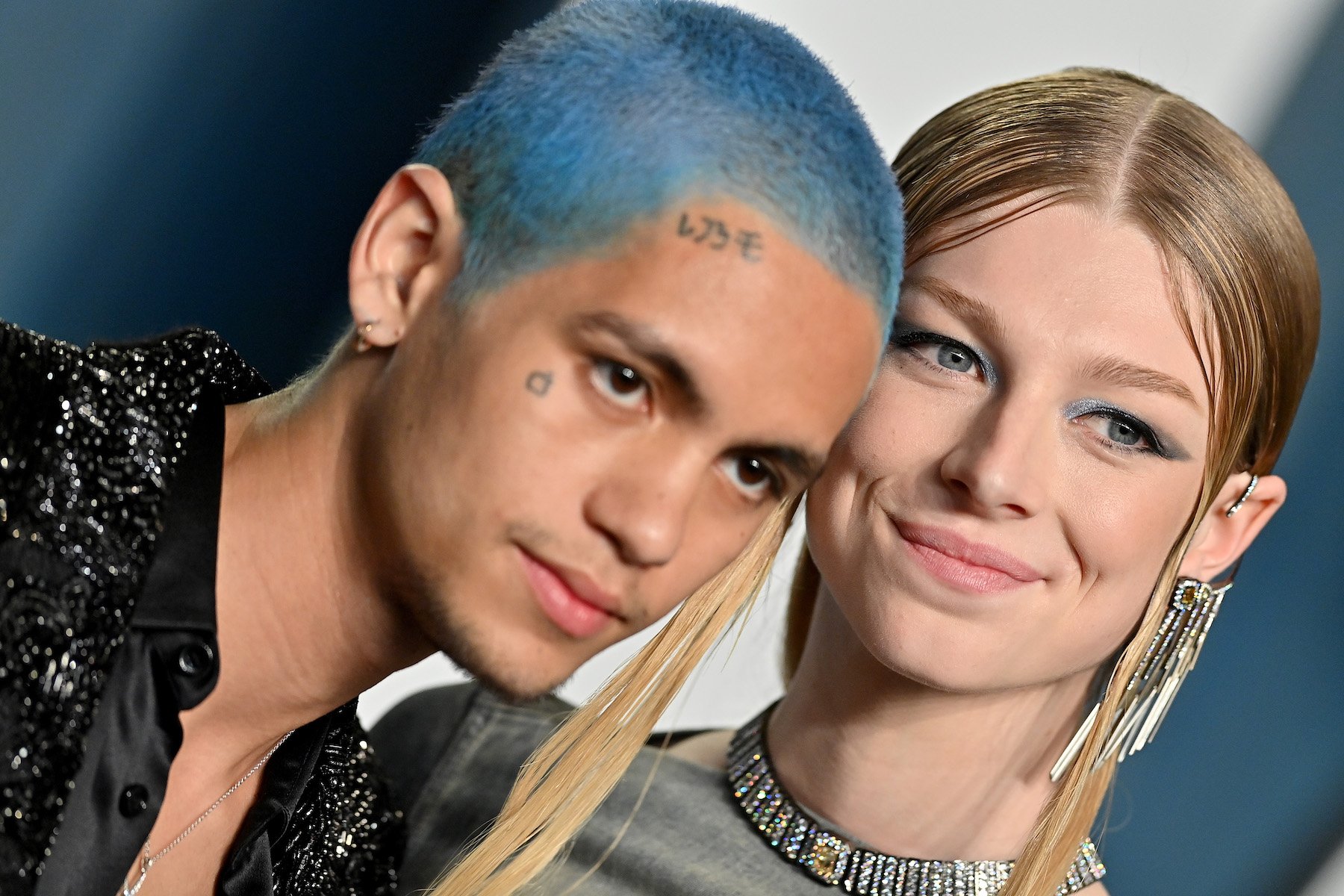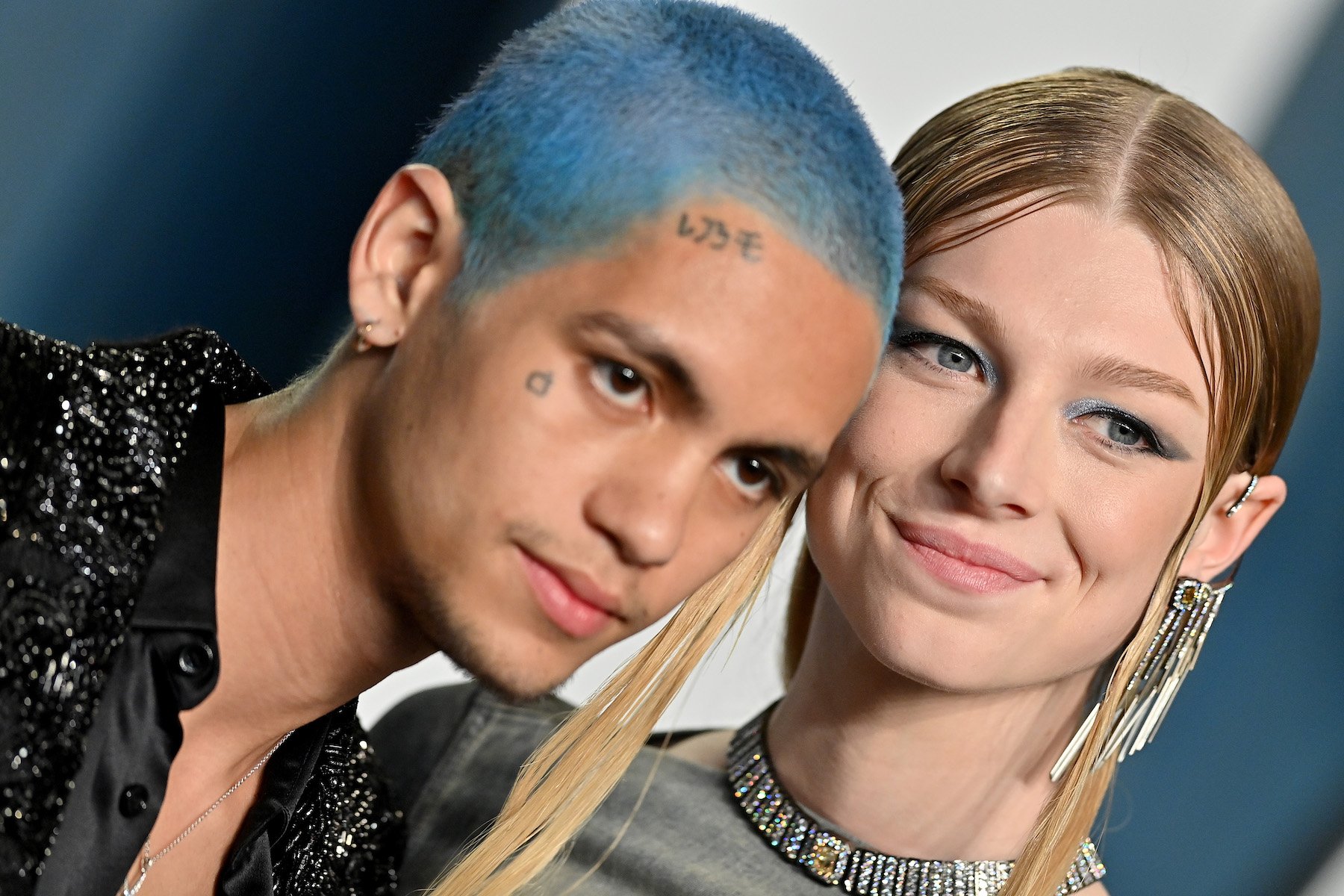 Romance rumors swirled during Euphoria Season 2. So, are Dominic Fike and Hunter Schafer in a relationship? According to FIke, he's totally smitten with Schafer — and the answer is yes.
The romance rumors between the couple started in January 2022. J-14 notes the co-stars were spotted holding hands while getting a bite to eat. Then, in February 2022, Fike posted a photo on Instagram of him and Schafer kissing. By April 2022, the couple made a red carpet appearance at the Vanity Fair Oscars afterparty.
Finally, Fike confirmed the couple's relationship status with GQ. Page Six reports Fike talked to the publication about his romance with Schafer in the June/July 2022 issue of the magazine.
He said the relationship 'sped up' while shooting 'Euphoria'
Dominic Fike and Hunter Schafer seem to have a unique connection that was born, and accelerated, by filming Euphoria.
"In those moments, your relationship is accelerated because you're so vulnerable with someone, immediately. Which usually takes a long time," Fike explained to GQ, according to Page Six. "Some people fall in love, like, f***ing months after they meet, or years after. We developed an attraction — it sped it up so fast. We just really got to know each other so quickly."
Fike then noted he's "in love" with Schafer, and he even admitted to going to the Prada store in New York City eight times in four days just to see his girlfriend's face.
Schafer has yet to make any public comments about her relationship with Fike. But she did post new photos from her Prada photo shoot to her Instagram, which are seemingly a few of the ones Fike's referring to spotting when stopping by the storefront.
Will Dominic Fike and Hunter Schafer join the 'Euphoria' Season 3 cast?
Dominic Fike and Hunter Schafer clearly have a strong romance in 2022. What does that mean for Euphoria Season 3? Will both cast members make a reappearance?
Fike plans on returning. "Do you think we'll see you back in season 3?" Jimmy Fallon asked him while he guest-starred on The Tonight Show Starring Jimmy Fallon.
To that, Fike replied, "Absolutely." Though it's unclear what show creator Sam Levinson has in mind for the character.
As for Schafer, she's been a pivotal character since the very beginning of Euphoria, but fans noticed she played less of a role in season 2. What does this mean for her character moving forward?
Schafer hasn't commented on season 3 just yet. But it sounds like HBO would love for the entire cast and crew to return for another season. "Sam, Zendaya, and the entire cast and crew of Euphoria have taken Season 2 to extraordinary heights, challenging narrative convention and form, while maintaining its heart," Francesca Orsi, Executive Vice President, HBO Programming, explained to Deadline. "We couldn't be more honored to work with this gifted, wildly talented team or more excited to continue our journey with them into season 3."
For more on the entertainment world and exclusive interviews, subscribe to Showbiz Cheat Sheet's YouTube channel.
RELATED: 'Euphoria': Dominic Fike Took Shrooms Before His Audition