Dominic Fike Lied to Jimmy Fallon About His Song in 'Euphoria' Season 2 Episode 8
Euphoria Season 2 Episode 8 marked the season finale of the show, and fans have plenty of opinions regarding what went down. Dominic Fike's character, Elliot, had a reunion with Rue. And he sang her a sweet song that brought Rue to tears. Fans had mixed feelings about the song, though. And when Jimmy Fallon asked about Dominic Fike's Euphoria song prior to the season finale airing, he denied it existed.
[SPOILER ALERT: Euphoria Season 2, Episode 8 spoilers ahead.] 
Dominic Fike's 'Euphoria' song was meant to conjure an emotional experience between Elliot and Rue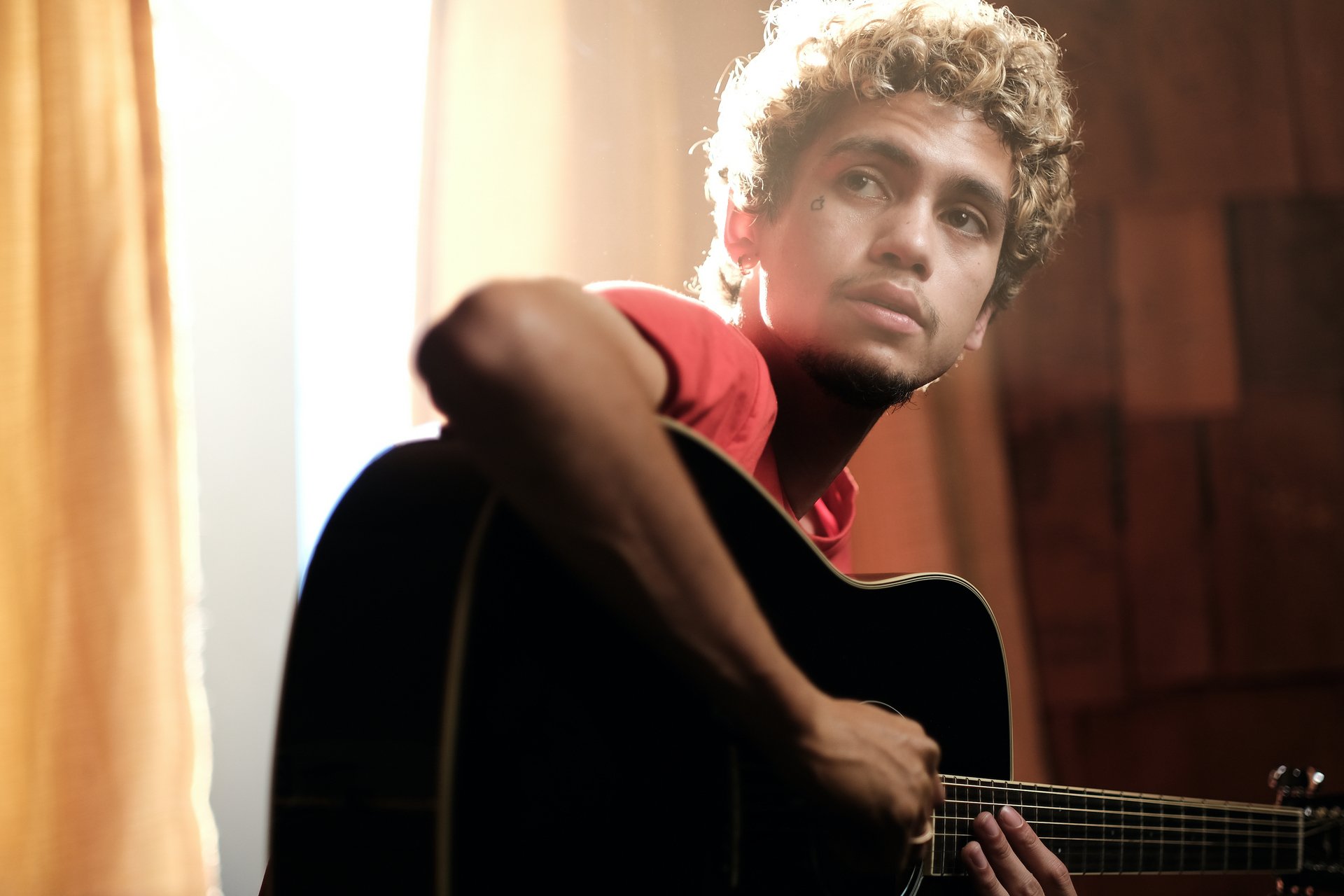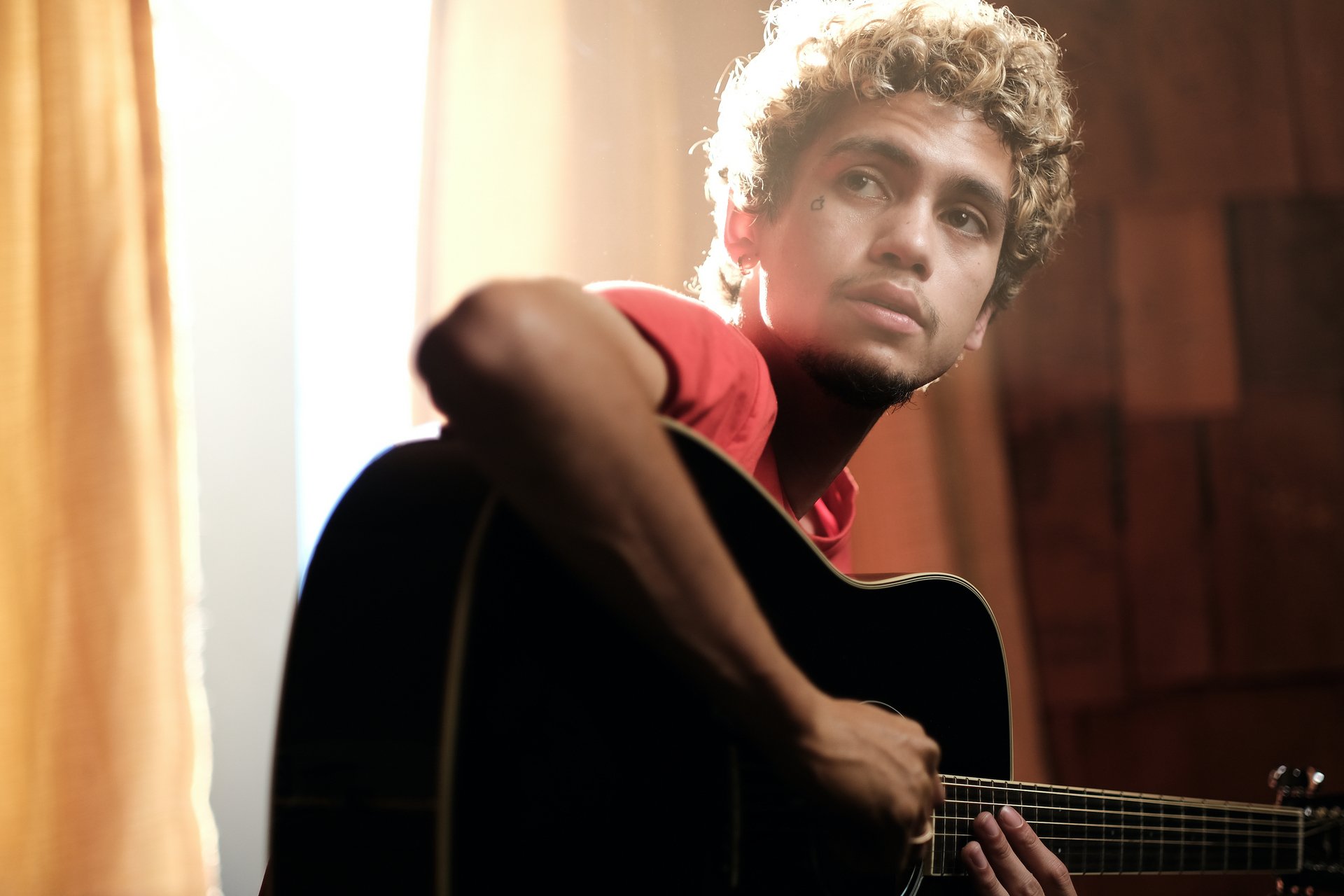 Prior to Euphoria Season 2 Episode 8, it seemed like Rue's relationship with Elliot was irreparable. Rue swore off Jules and Elliot as her friends after they snitched to her mother about her drug usage. But after Rue got clean, she found Elliot at his house to make amends.
"But for real, man, I think you might've accidentally saved my life," Rue tells Elliot. "So, whatever happened, however it happened, however it got to be whatever it is, thank God it did. Because I wouldn't be here to tell you that I forgive you."
After speaking about their drug usage and Jules, Elliot tells Rue he has a song for her. "I've got no place, building you a rocket up to outer space," Elliot sings. "I watched you fade, keeping the lights on in this forsaken place." He makes it through the entire song and then tells Rue he's not yet completely finished with it, but it's clearly for her.
The actor lied about the song while speaking to Jimmy Fallon
Prior to Euphoria Season 2 Episode 8 airing, Dominic Fike's Euphoria song was brought up during his appearance on The Tonight Show Starring Jimmy Fallon.
"By the way, I heard that on the finale, this weekend, there might be a sneak of one of your new songs," Jimmy Fallon tells Fike.
"Where do you hear stuff like that?" Fike asks, confused.
"What are you talking about? I'm Jimmy Fallon, dude, I hear everything," Fallon counters. "I know everything, man. Do you know anything about it?"
"Uhm," Fike pauses. After a long pause, he says, "No."
"I might've made it up, but I don't think I did," Fallon adds. "There's stuff on the internet saying that there might be a new song."
"There's stuff all over the internet," Fike responds.
According to Distractify, the song — titled "Little Star" — Zendaya and Labrinth also had a hand in creating the song. So perhaps Fike was getting around the question because the song wasn't entirely his own creation.
Will Dominic Fike return in the 'Euphoria' Season 3 cast?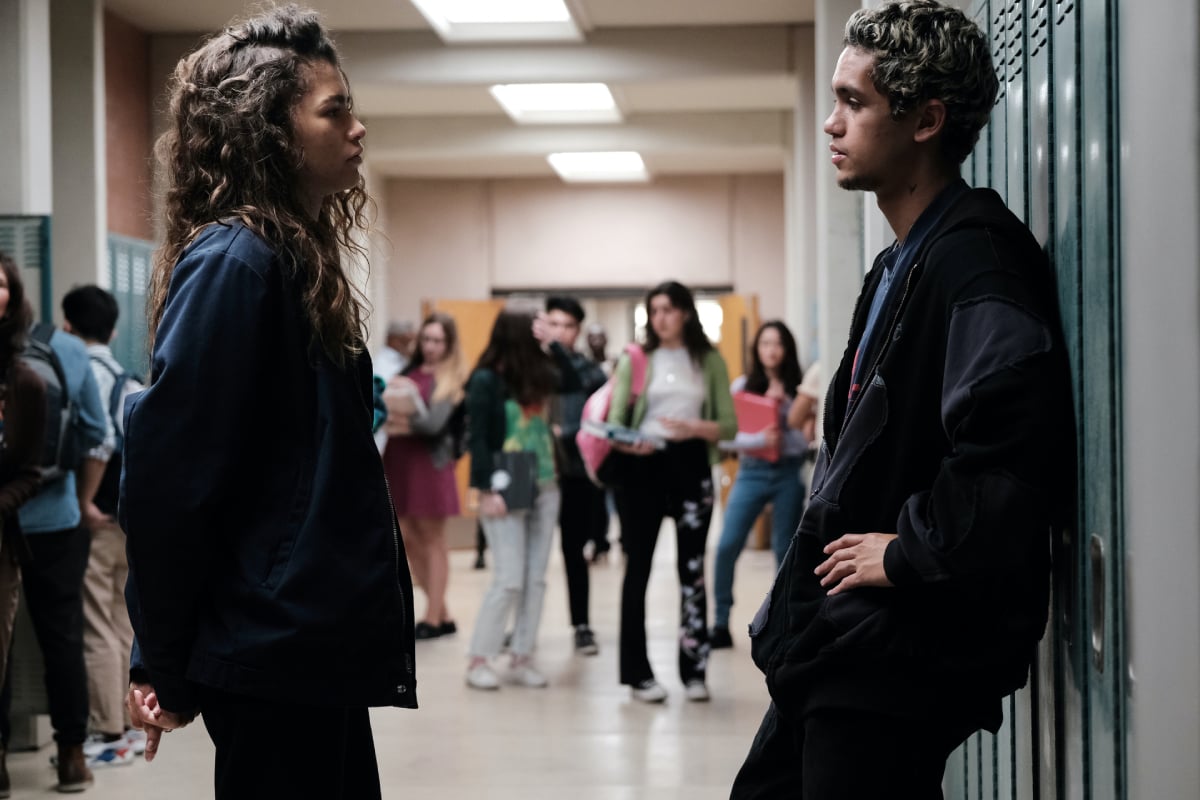 Aside from Dominic Fike's Euphoria song, his character was generally well-received, though fans didn't see too much of him in Euphoria Season 2 Episode 8. Will he return in the Euphoria Season 3 cast?
While speaking to Jimmy Fallon, he verified fans will see more of him next season.
"Do you think we'll see you back in season 3?" Fallon asked.
"Absolutely," Fike said.
With that in mind, fans can anticipate more drama between Jules, Rue, and Elliot. Additionally, Elliot disclosed to Rue that he's still using drugs despite Rue getting sober. This also might serve as a future plot point that drives their dynamic.
Check out Showbiz Cheat Sheet on Facebook!
RELATED: 'Euphoria' Season 2 Episode 8: Lexi Has a Conversation 'She's Always Wanted to Have' With Rue