Dominic Purcell Had to Get 150 Stitches After an Accident While Filming 'Prison Break'
Australian actor Dominic Purcell's character in the American serial drama television series Prison Break is the tough and rough Lincoln Burrows. As it turns out, he is equally as tough in real life. During shooting, the Prison Break star suffered a startling injury. While accidents do happen on the set of top-ranking TV shows, this one was horrifying, as it almost cost him his life.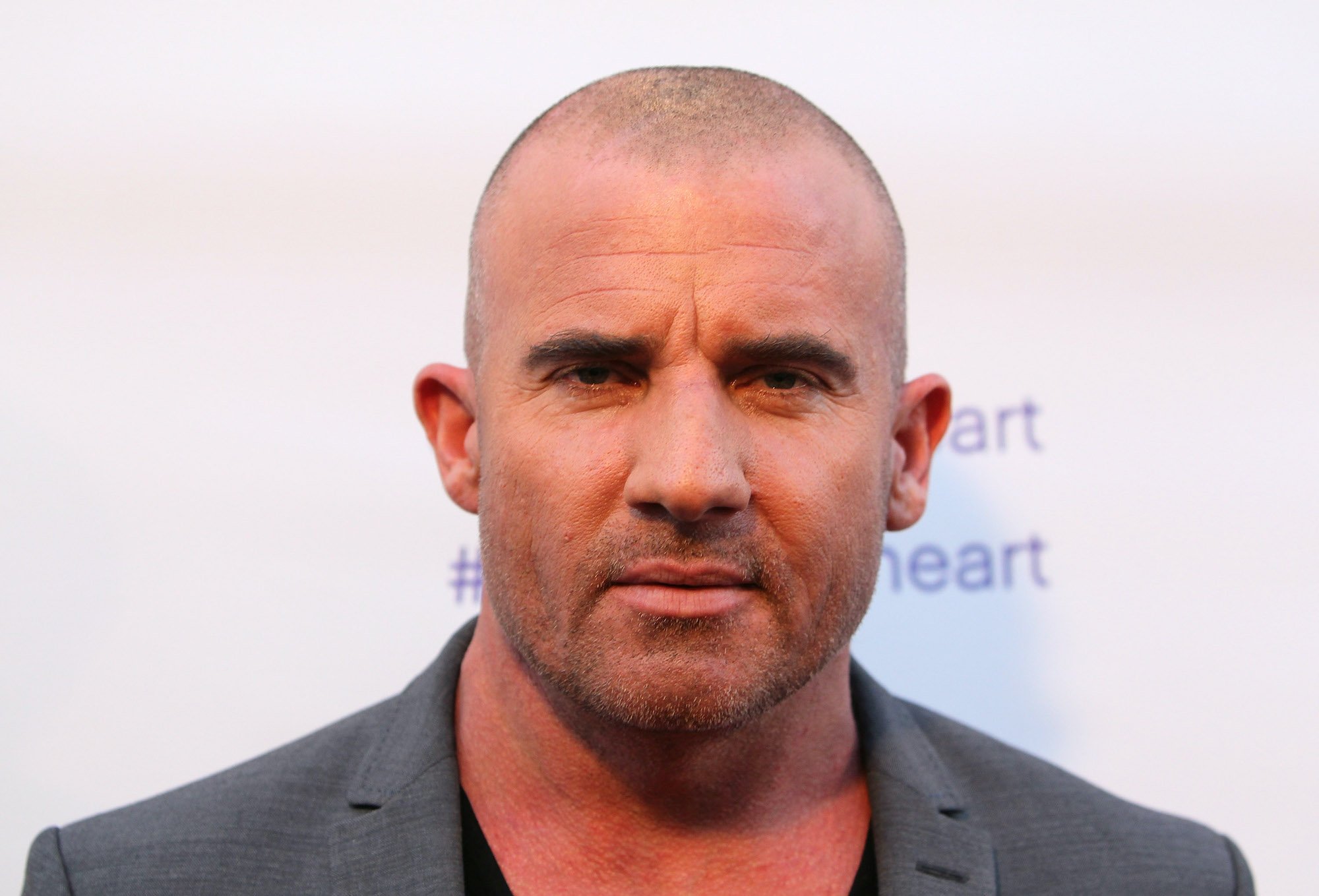 Dominic Purcell's accident while filming 'Prison Break'
On May 30, 2016, Dominic Purcell was in the process of filming a scene, when one of the extras bumped into him. He reacted by pushing him off, triggering a chain of events that led to a giant piece of iron hitting him hard on the head. He told TV Week that he felt blood coming out of him like a tap.
The Prison Break star took to social media to share two pictures, one of his bandaged nose and another of blood gashes to his head. To add to his broken nose, the star of Network Ten's Prison Break explained that he sustained serious head injuries that required him to get 150 stitches, according to ScreenRant. Apart from receiving stitches on his head, he also got twenty more on his left elbow and others for his broken nose.
Scared for his life
During an interview with Deadline at a party for Australian luxury watch brand Bausele, Purcell recounted that at one point, he thought he would lose his life. Any person who has ever suffered a severe injury knows how hard it can be, but an individual would really have to be out of it to feel as though they are on their deathbed.
To worsen the situation, he was rushed to a local hospital in Ouarzazate that lacked the right medical facilities to handle the major injuries he had incurred.
The actor talked at length about the desperate efforts for medical assistance in a remote region in Morocco. He was finally airlifted to Casablanca, where he received emergency care from an expert plastic surgeon. In the interview, Dominic revealed the grand plan to incorporate his injuries into one or two episodes of the fifth season of Prison Break.
Back to work
The accident only happened on May 30, but Purcell was back to filming barely two weeks later. Amazingly, he only had some minor scars and one hell of a crazy story to show for it. This was a total badass move for someone who literally thought he was dying. While recovering from his injuries, he maintained his sense of humor about the entire ordeal.
Purcell attributed his luck to the extra layers of skin on his skull, compared to a normal person. He always kept his fans up-to-date, posting pictures of his recovery journey on social media. Above all, the 50-year-old actor gained a new appreciation for life, given his experience.
The father-of-four enjoys his time on camera as he does off-screen. When not on set, he spends most of his time with his family and his girlfriend, AnnaLynne McCord, who was by his side when he was receiving treatment. The couple has been on and off since their first meeting in the movie Officer Down, back in 2011.
Dominic Purcell breaks the news of a sixth season
After a lot of speculation about the show being canceled, Purcell confirmed a sixth season of Prison Break early this year, according to Express. Writing on his Instagram, he asked his fans to be patient as season 6 is still in the works.
Although fans are over the top for the sixth season, there is some bad news. Wentworth Miller, Purcell's opponent, will not be joining for the final season as Michael Scofield. The actor said that, being gay, he no longer felt like playing a heterosexual character in the series.
RELATED: 'Prison Break' Revival: Everything We Know So Far
Related post url: