Don Cheadle Is Confused About Receiving an Emmy Nomination for His 'Falcon and the Winter Soldier' Cameo
Emmy season is upon us once again — the nominations have been announced and the big show is only a couple months away. Millions of pop culture fans tune in every year to see the glamorous red carpet fashion, and watch their favorite actors take home a win. There are always a few surprising nominations (or lack of nominations, in some cases), but this year really threw fans for a loop. Don Cheadle, a beloved staple of the MCU, received one of the weirdest nominations yet.
In fact, even the actor himself was surprised by the Emmy nod…
It's almost time for the Emmys — and one MCU nomination is a bit surprising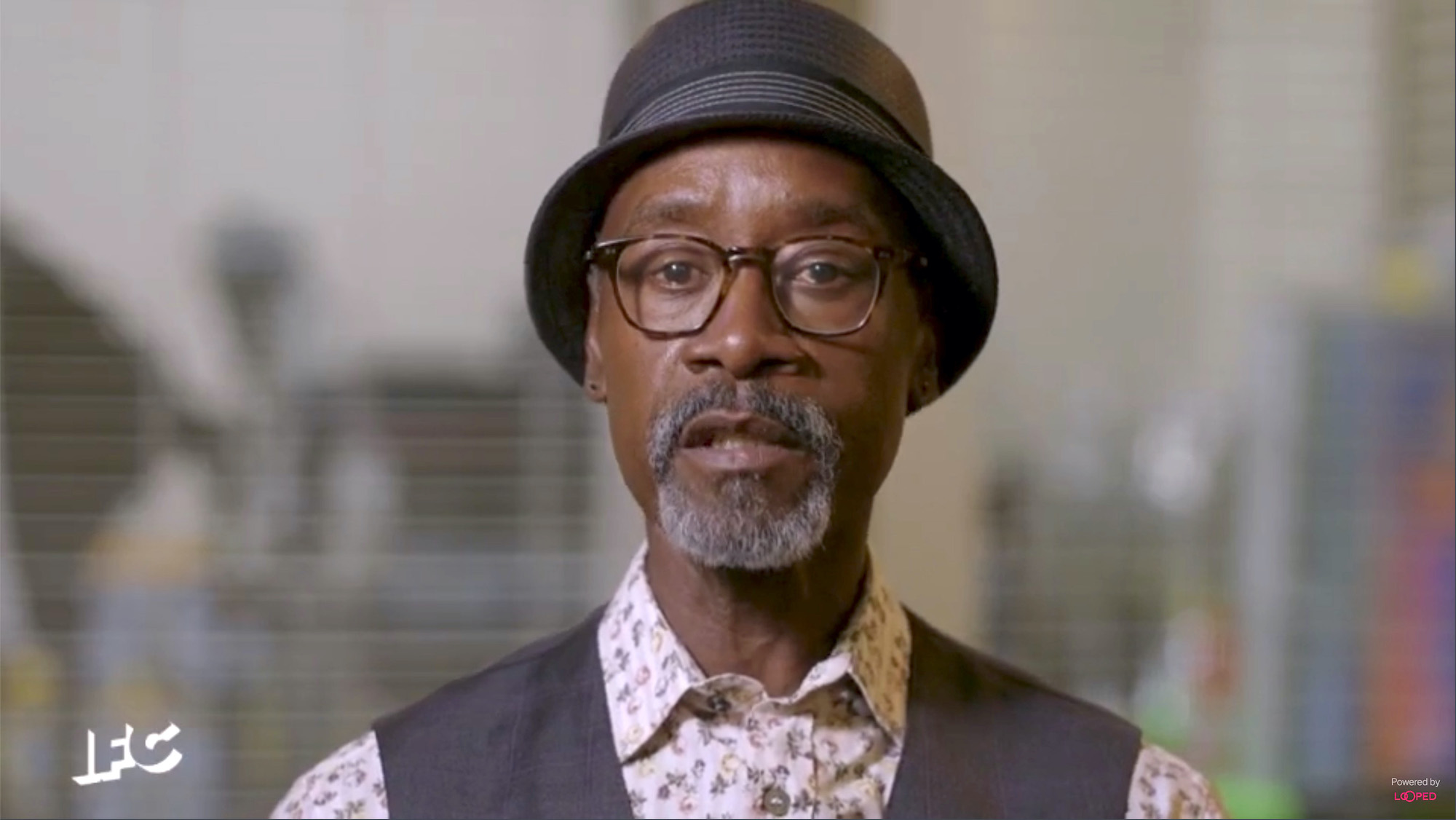 September 19th is the big night–the 73rd annual Primetime Emmy Awards. This year's event is being hosted by Cedric the Entertainer, and fans are eagerly waiting to see who will take home the prestigious honors. 
Nominations were recently announced, and there's one in particular that is leaving fans (and the nominee himself) fairly puzzled… Don Cheadle (a.k.a. Iron Man's sidekick, War Machine) somehow snagged a nomination for Best Guest Actor in a Drama Series for his appearance in The Falcon and the Winter Soldier. The strange thing is, Cheadle was in the show for less than two minutes. 
No one is denying the fact that Cheadle is incredibly talented–after all, he has 10 previous Emmy nominations under his belt. According to Nicki Swift, fans are just feeling a little salty that his brief cameo has somehow outshone the series-long extraordinary performances delivered by Sebastian Stan and Anthony Mackie–neither of whom were nominated at all. 
'The Falcon and the Winter Soldier' quickly became a Disney+ favorite
Disney+ blew MCU fans away with the smash hit, WandaVision. They quickly followed it up with another hit, The Falcon and the Winter Soldier, which aired on March 19, 2021.
The Falcon and the Winter Soldier premise revolved around the two title heroes, Sam Wilson and Bucky Barnes. The show takes place after Avengers: Endgame, and finds Sam struggling to fill Steve Rogers' shoes. Rogers had passed his shield along before dying, but Sam decides that he can't take Rogers' place. He gives up the shield, and the government ends up appointing a new Captain America.
Enter Bucky Barnes–Rogers oldest and dearest friend, and the previously brainwashed Winter Soldier. Bucky is upset by the new Captain America, and tries to convince Sam that this isn't what Rogers wanted. He ends up following Sam on a mission to investigate an anarchist group known as the Flag Smashers. They soon discover that the members of the group are enhanced by super soldier serum, and the series follows their attempts to uncover the secrets behind the shady organization. 
Even Don Cheadle was surprised by his nomination
Cheadle had a quick cameo in the first episode of the season, in which he reprised the role of James Rhodes (Rhody). He appears in a scene with Sam in which they discuss Sam's decision to give up the role of Captain America. TV Line clocked Cheadle's brief screen time at a mere 95 seconds.
The MCU actor commented on the whole situation, wholeheartedly agreeing with surprised fans. "thanks, well wishers. sorry, haters. agreed. i don't really get it either. buuuuuuuuuut on we go…"
Cheadle is a phenomenal actor with numerous past nominations. His performances in Black Monday, House of Lies, and ER (among many others) all earned him an Emmy nod, but his swift appearance in The Falcon and the Winter Soldier could be Cheadle's first win. 
According to Entertainment Weekly, Cheadle is up against Courtney B. Vance (Lovecraft Country), Charles Dance (The Crown), Timothy Olyphant (The Mandalorian), and Carl Weathers (The Mandalorian). All the other nominees for Outstanding Guest Actor in a Drama Series had more than two minutes of screen time, so if Cheadle can pull off a win, it will be very impressive (if not a little weird).
The MCU actor is currently starring alongside LeBron James in a sequel to the Michael Jordan hit, Space Jam. In Space Jam: A New Legacy  Cheadle plays Al G. Rhythm, a rogue A.I. villain who pulls James and his son into a virtual basketball game. The entire Looney Tunes team gets a makeover in the new summer blockbuster, and we're sure Cheadle's performance will be one to remember.