Don Cheadle Once Shared He Sold Drugs to Prepare For His Role in 'Brooklyn's Finest'
Some actors go to extreme lengths to prepare for a role. Don Cheadle revealed he might be one of those actors. Cast as an undercover cop for Brooklyn's Finest, Cheadle strived to give the role a certain level of authenticity. Even if that meant selling drugs to do it.
Don Cheadle sold drugs to prepare for his role in 'Brooklyn's Finest'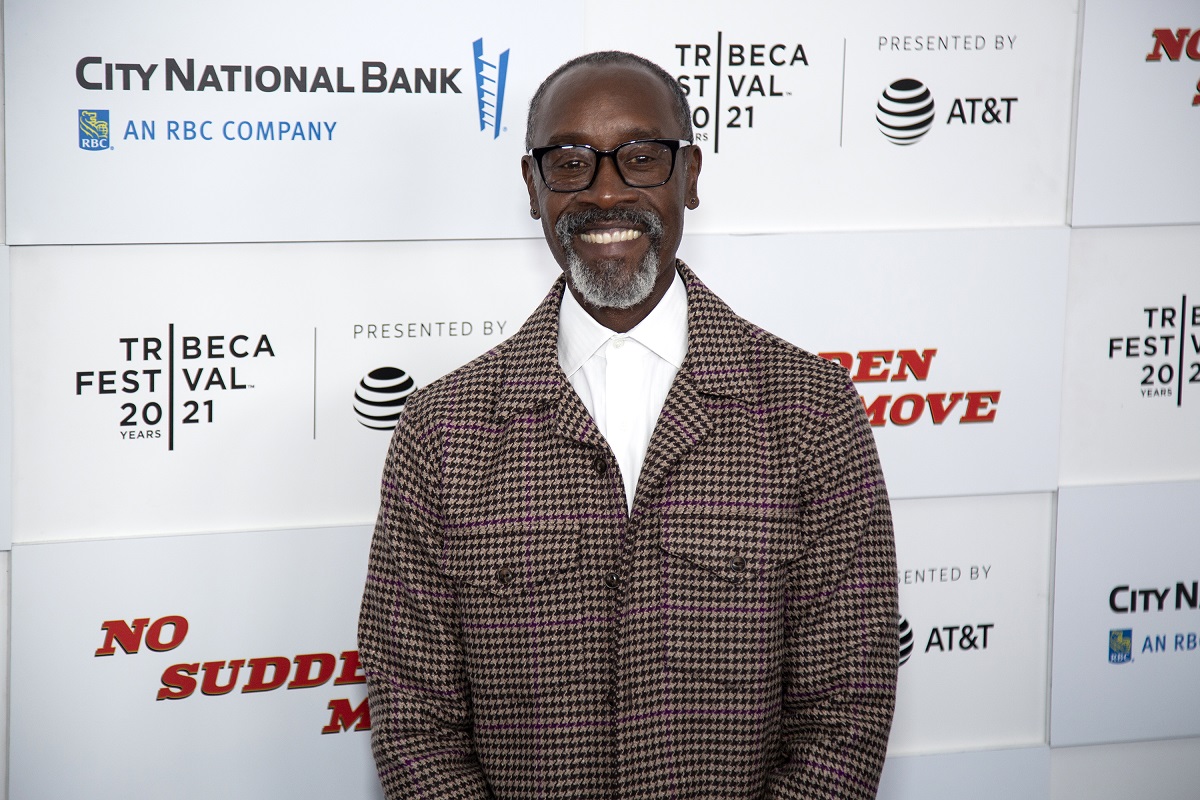 In Antoin Fuqua's Brooklyn's Finest, Don Cheadle plays an undercover cop infiltrating a network of drug dealers. The movie sees Cheadle teaming up with fellow actor Wesley Snipes for the first time. In an interview with Collider, Cheadle revealed the story and Snipes were what originally attracted him to the role.
"I wanted the opportunity to work on something like this with Antoine, who I think has a real firm grasp on this genre," he said. "Once he started to tell me the cast members, and I admire Wes's work for a long time, so I thought it would be a great opportunity to work with Wes and the others, in a real drama. Like I said, this genre, the movie's really exciting."
To really get into the role, however, Cheadle tried to apply a little method acting.
"When I knew I had the role I went down to the local pharmaceutical distributor, got a packet, and started slinging drugs. I'd never done it before, I'm a method actor, I had to understand it from the ground up," Cheadle quipped to Black Film.
When asked if he was a successful drug dealer, the Marvel actor shared that he preferred the entertainment industry.
"I decided being an actor was better than selling drugs," he continued.
How Don Cheadle felt going from an undercover cop in 'Brooklyn's Finest' to a superhero in 'Iron Man 2'
Around the time of Brooklyn's Finest, Cheadle had been cast to replace Terrence Howard in Iron Man 2. Cheadle inherited the role of James Rhodes, a.k.a War Machine, a character he still plays to this day. Black Film wondered if it was jarring to go from being in Fuqua's gritty crime drama to a superhero film.
"I've done 40 movies, Wesley's done 40 movies, you get so you can turn it on and off like a faucet," Cheadle said. "It's still the same thing, you're still trying to create a character and flesh them out, make them believable and have real moments with the other actors and animals you're working with on the set. It's the same thing in every different movie."
Wesley Snipes had reservations about 'Brooklyn's Finest' because of negative stereotypes
Whereas Cheadle had many reasons to want to star in Brooklyn's Finest, Wesley Snipes had reasons to decline the role. Playing a criminal in the crime drama was something that just didn't sit right with Snipes. So much so he briefly hesitated on taking the role. This was due to his own experiences he had after playing Nino Brown in New Jack City.
"I don't like perpetuating the stereotype of black males being drug dealers, and criminals," Snipes said. "I think that it's interesting to watch how Nino Brown transcended and became this urban folk hero of sorts, and guys come up to me and say, 'Yo, Snipes, I'm the real Nino. That's me.' As if that's a badge of honor, and I should be patting them on the back."
But there were stark differences between Snipes' New Jack City and Brooklyn's Finest characters that convinced him to take the role.
"He learned," Snipes said regarding his New Jack character. "Look, incarceration can change you. He learned a lot. And he had time to reflect on the error of his ways, and the futility of that path, and how much death he was distributing to his own community."
RELATED: War Machine Is Now the MCU Character that Has Taken the Longest to Get a Solo Movie