Don Cheadle Reveals Betty White's Trick for Their Scenes Together on 'The Golden Palace'
Don Cheadle revealed Betty White changed her makeup for their scenes together on 'The Golden Palace.'
​​The iconic TV series The Golden Girls lived on with a spinoff called The Golden Palace. Don Cheadle remembered Betty White by revealing a trick she had for their scenes together.
'The Golden Palace' added a few new cast members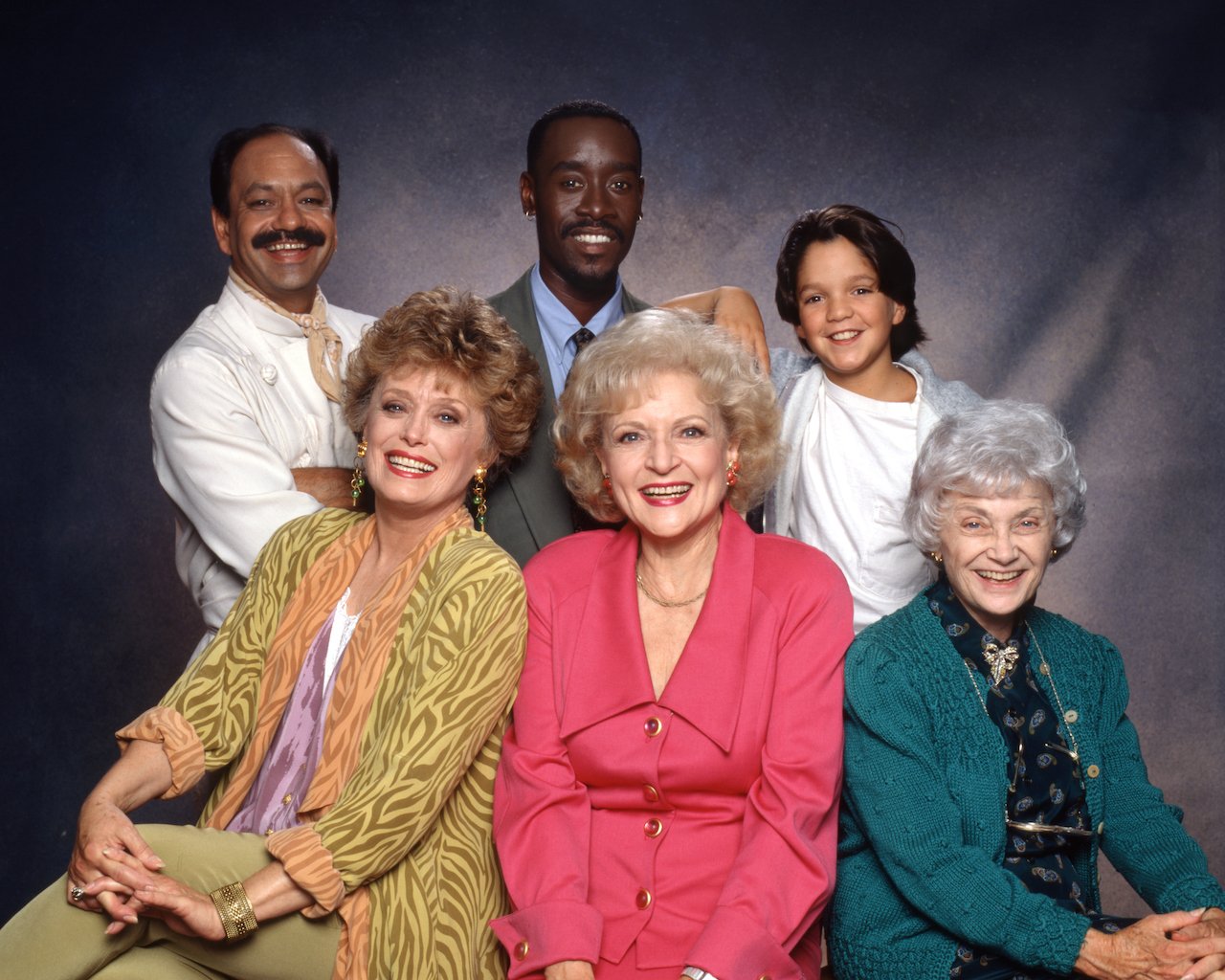 Bea Arthur was ready to move on from playing Dorothy Zbornak on The Golden Girls. But the rest of the cast was willing to continue. The original show ended in 1992, then the spinoff The Golden Palace started later that year.
Blanche Devereaux (Rue McClanahan), Rose Nylund (White), and Sophia (Estelle Getty) moved and opened a hotel together in Miami. However, they barely had a staff, so they had to run the hotel themselves.
Cheadle played Roland Wilson, who worked as a manager. Cheech Marin played Chuy Castillos, who was the chef. Arthur did appear in one episode. The show didn't have the same magic as The Golden Girls. It was short-lived and ended after one season.
Don Cheadle reveals Betty White's trick for their scenes together
White died on Dec. 31, weeks before her 100th birthday. Actors and fans took to social media to remember her. Cheadle tweeted a sweet story about working with White on the spinoff. He revealed the crew had some difficulty filming them.
He tweeted on Dec. 31, "betty was the best of the best. when we were shooting scenes together it was difficult for the DP to get the lighting right between my chocolate and betty's white! she was either a ghost or i was the shadow. i came on set one day and betty had darkened her make up/hair a bit in." 
Don Cheadle went on about Betty White in another tweet: "an attempt to accommodate for it. nobody asked her to do it. and that's just one small example of her overflowing generosity. my dogs thank her too. she gave us our veterinarian reco who we still see to this day. she was the goldenest of them all and will be forever missed." It sounds like White had a lasting effect on Cheadle.
'The Golden Palace' will be streaming soon
The spinoff will be available to stream on Hulu starting Jan 10. This is close to White's birthday, which is on Jan 17.
A scene of The Golden Palace went viral last year. Roland was against Daughter of the Traditional South having an event at the hotel, but Blanche defended it. Blanche later hangs a confederate flag at the front desk.
"I think once they casted me in that role they saw it as an opportunity to like really like talk about this stuff and bring some of these things to the floor," Cheadle said in an interview on Sirius XM.