Don Henley Shares Story of Kenny Rogers' Incredible Generosity
Musician Don Henley opened up this week about the integral role country superstar Kenny Rogers, who passed away on Mar. 20, played in the formation of Henley's legendary rock band, the Eagles.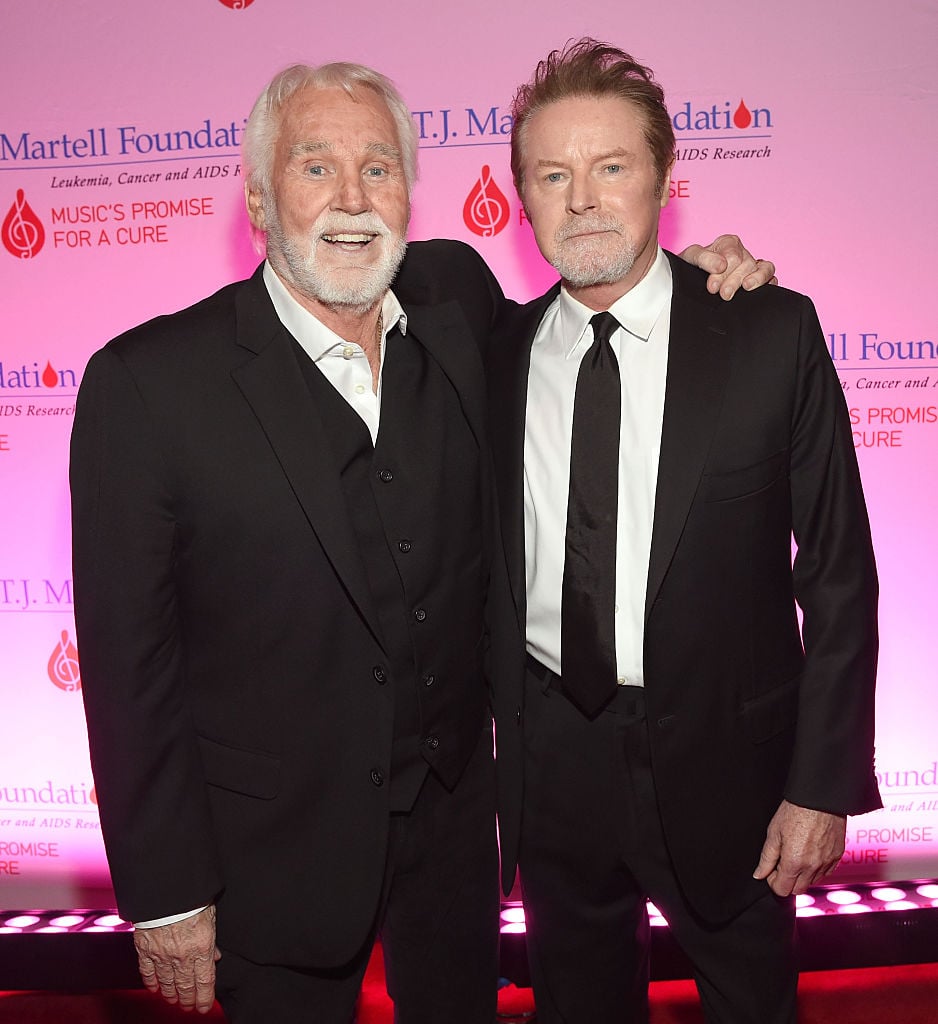 Kenny Rogers' death last week
Kenny Rogers passed away Mar. 20 of natural causes in hospice care at the age of 81. The "Lady," "We've Got Tonight" and "Through the Years" musician and singer was surrounded by his family at the time of his death.
The Country Music Association said at the time in a statement, "Country music has lost the great Kenny Rogers, who has forever left a mark on Country Music's history. His family and friends are in our thoughts during this difficult time."
Rogers retired from his music career in 2015. "I've been so lucky to have enjoyed such a long career and to have such amazing support from my fans and all who have helped me along the way," he said at the time, according to his official website.
Kenny Rogers' generosity to aspiring musicians
In 1968, in a serendipitous meeting in a boutique, Rogers ran into an East Texas band that went by the name Felicity, whose members included Don Henley and his friend Richard Bowden.
The future member of the Eagles had gone into the store looking for bell-bottom pants. He walked away with a promise from Rogers, a top 40 hit-maker with The First Edition's "Just Dropped In (To See What Condition My Condition Was In)," to take a listen to Felicity, saying "I think I can help you boys out."
As Bowden recalled to the Dallas News this week, "So, [Kenny Rogers] came to Linden and hung out with us for a couple of days."
"He said, 'Get your stuff together and come to LA. You can stay in my house, go in the studio and cut a single.' So, we did."
It was a hugely generous gesture by Rogers to two aspiring musicians who never forgot his kindness.
Don Henley's gratitude after Rogers' death
The 72-year-old former Eagle issued a statement to Rolling Stone this week saying, "Fifty years ago, the Gambler took a gamble on me and my first band from small-town Texas, and his big-hearted support launched many careers, including mine." 
"He also gave me some of the best career advice I ever got: 'You'd better be nice to the people you meet on the way up, because you're going to meet those same people on the way back down.' "
Henley had kept in touch with Rogers over the years and expressed his relief at having been able to see the Islands in the Stream singer one more time before his death.
"Kenny had been struggling with a number of health issues for some time. He fought the good fight for as long as he could, but he was tired, and he was ready to make his exit," Henley said in his remarks to Rolling Stone.
"I'm just grateful that I got [to] visit with him in the hospital, about six weeks ago, and convey my gratitude to him for all he did for me. RIP, my friend. Thanks for all the gladness you gave us."