Don Lemon Reacts to Being Called out by Dave Chappelle: 'I'm Not Beyond Reproach'
In Dave Chappelle's new Netflix Is a Joke special, 8:46, the comedian addresses the murder of George Floyd and the resulting tensions and protests in the country. He also slams CNN Host Don Lemon for calling on Black celebrities to speak up. Soon after the special hit Youtube, Lemon went on air to admit he agrees with Chappelle on certain points and isn't "beyond reproach."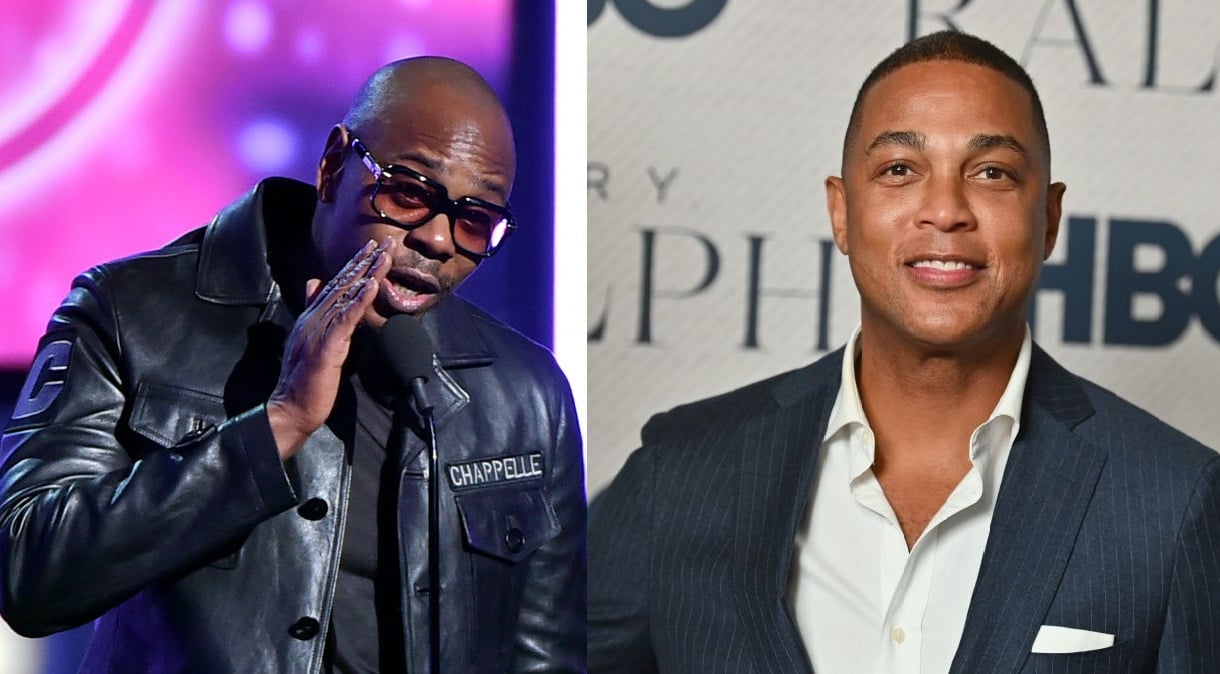 Don Lemon called out celebrities for their silence
In late May, during his CNN broadcast, Lemon criticized celebrities who were not speaking up in the wake of George Floyd's death. The unarmed 46-year-old black man was killed when Minneapolis Police Officer Derek Chauvin knelt on his neck for over 8 minutes. 
"If you are a millionaire or a gazillionaire or a movie star or a politician and you don't step up now, when are you going to do it?" Lemon asked. "Step up, people. Step up, Black Hollywood." 
The reported called out the names of many of his famous friends, including Ellen Degeneres and Oprah Winfrey, suggesting they say more to support the protestors.
Dave Chappelle skews the CNN host in his new stand-up set
"So the other night, I'm in my clubhouse and I'm watching Don Lemon, that hotbed of reality," said Chappelle. "He says, 'Where are all these celebrities, why aren't you talking?' — I was screaming at the TV, I dare you to say me."
The comedian went on to point out that throughout his entire career, he's always spoken up about racial inequality. He says he doesn't understand why Lemon would expect someone like him to speak for protestors and take away from the real message. 
"[He] expects me to step in front of the streets and talk over the work these people are doing, as a celebrity," said Chappelle. "This is the streets talking for themselves, they don't need me right now. — I kept my mouth shut, and I'll still keep my mouth shut, but don't think that my silence is complicit of all this sh*t these [people] are saying, trying to get everyone to sing these f***ing songs. I know all these songs, I was raised on these songs."
After suggesting that his voice is the least anyone needs to hear right now, the comedian said he figured out why people are asking him to speak up. He noted that after hearing so many trusted institutions lie, people just want to hear from someone they can trust.  
"Why would anyone care what their favorite comedian thinks after they saw a police officer kneel on a man's neck for 8 minutes and 46 seconds?" he asks. "The only reason people want to hear from people like me is because you trust me. You don't expect me to be perfect, but I don't lie to you."
Don Lemon responds to the comedian's criticism
In an on-air chat with CNN hosts John Berman and Alisyn Camerota, Don Lemon addressed Chappelle's criticisms. He started out by calling Chappelle his favorite comedian and said he felt honored to "be memorialized" in the special. Lemon then admitted that he actually agrees with some of the comic's remarks.
"I agree that the establishment has been a bit behind," Lemon said. "And I think that the young people who are out there in the streets don't really care what we have to say."
But Lemon also noted he doesn't think this is the time for "modesty." And he suggested this is the moment in which celebrities should speak up.
"I think it's a moment that we should all be using our platform to do whatever we can," said Lemon. "And to show those people out there that we support them. And it doesn't mean taking all the credit for it or speaking out for them, I think that they can do that on their own. But I think they need to know that people like Dave Chappelle, like me, or whoever supports them."
Lemon also pointed out the irony in Chappelle's criticism of him. He highlighted how the comedian is using his platform to talk about these issues, just as Lemon had initially suggested. While noting that he's not "beyond reproach" himself, the CNN host invited Chappelle to come on his show and talk about what he thinks needs to change.
"I think it's a moment, where we have two men of color, who have two big platforms," said Lemon. "We're agreeing or disagreeing with each other and having a discussion and people are actually paying attention to it."