Donald Faison Confirms His Most Infamous Moment in 'Scrubs' History Was Done Unrehearsed and in 1 Take
Donald Faison and Zach Braff continue to share behind-the-scenes secrets from Scrubs on their popular podcast Fake Doctors Real Friends.
For more than a year, the duo who played Turk and JD on the ABC medical comedy have been revisiting episodes, recalling stories from the set, and basically "shooting the s–t."
During a recent episode, the topic of discussion was one of the most infamous moments in Scrubs history. And Faison confirmed he did the scene completely unrehearsed and in one take.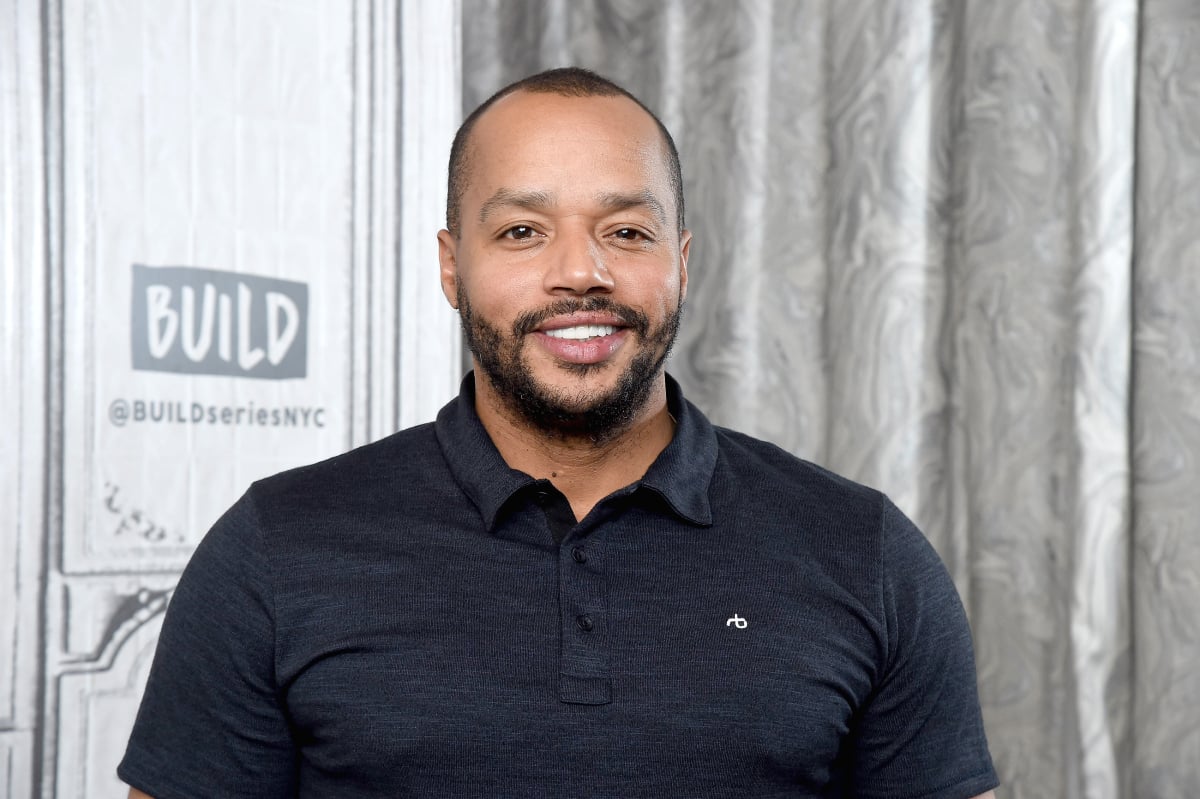 Donald Faison prefers talking about what life was like while filming 'Scrubs'
Faison and Braff starred on Scrubs for nine seasons between 2001 and 2010. When the series began, they were both in their mid-20s and had a few acting credits to their name. But Faison says that Scrubs was life-changing for both of them.
When people appear on the Fake Doctors Real Friends podcast, some ask "straight up" questions about certain scenes and episodes. But Faison prefers people who are curious about what the actors were doing when they were making the show.
"To take what Will Smith says in The Fresh Prince of Bel Air, our lives got flipped, turned upside down by the show at this point," Faison told E! News. "By this moment in season two, we were a bona fide hit. We were very young, like 26, 27, and it was very easy to get caught up in what Hollywood was. It's really interesting and a lot more fun to answer those questions."
The 'Scrubs' star tells the story behind the famous Turk dance
One of the most memorable moments from Scrubs happened in Season 5, Episode 9 "My Half-Acre." Fans won't ever forget what happened in front of the camera — the famous Turk dance. But the scene wouldn't have happened the way it did if it wasn't for what went on behind the camera.
During a recent episode of Fake Doctors Real Friends, Faison explained that he was newly divorced at the time. So the night before they filmed that scene, he was out in "the clubs" enjoying life as a newly single man.
But this led to Faison showing up late to the set the next day, and he had no idea what he was supposed to do because he hadn't read the script.
Donald Faison confirms the scene was unrehearsed
Fans will recall that the episode opens with The Todd (Rob Maschio) lip-syncing and dancing to Everybody's Working for the Weekend in an audition for the hospital airband. Faison says it was supposed to be a lip sync battle, so the dancing wasn't important.
"You guys have never seen the uncut version. Rob does like a one-minute version of Everybody's Working for the Weekend and they cut it for time," Faison explained to Uproxx. "It wasn't necessarily the dancing that was important. It was the lip-syncing that was important. I was late that day and I remember they were like, 'All right, Donald, let's go,' and I had no idea what I was supposed to be doing."
RELATED: Why 'Scrubs' Creator Bill Lawrence Got 'S**t-Canned' From 'Friends' After 1 Season
Braff added, "He was supposed to have prepared a dance. It was in the script, but he never got around to that."
The 'Scrubs' star was very familiar with 'Poison'
Faison said on the podcast that when he discovered he had to dance to Poison by Bell Biv Devoe, he realized preparing a dance wasn't necessary because he and his friends had been dancing to that song for years. He also confirmed the scene was done in one take.
"That's probably why I didn't prepare because I was like, 'That's Poison, Bell Biv Devoe. I've been dancing to this song since I was 18 years old, since '92 when it came out. I'm sure I could figure something out.' That's what you saw," Faison explained.
Braff added: "What you see, what's become so famous, and what is a Fortnite celebration dance, is something Donald just improvised on the spot."
Donald Faison doesn't remember how to do the Turk dance
It's been nearly two decades since Faison came up with that dance on the spot, and he admits he doesn't remember it at all. He says his kids tried to get him to do it for a Tik Tok video, and he gave it a shot. But he just doesn't remember the moves, even though they've been immortalized in Fortnite.
"If you want to see it, you can play Fortnite, because they jacked that s–t!" Faison said.
RELATED: 'Scrubs' Stars Zach Braff and Donald Faison Are Best Friends in Real Life, But Who Has the Higher Net Worth?
It's true that Fortnite did introduce a whole new generation to Scrubs by including the Turk dance choreography. But, Faison isn't getting any royalties. Apparently, you can't claim IP on random dance moves you made up on the spot.
All nine seasons of Scrubs are available on Hulu.