Donald Glover Reveals What He Would Change About Lil' Dicky's 'Dave'
Actor Donald Glover has a lot of pride when it comes to his TV series Atlanta. His pride isn't misplaced, however, as the comedy show has been a hit on FX, launching the careers of nearly everyone involved. But recently, Atlanta has been likened to another hit TV FX show in Lil Dicky's Dave.
Despite the similarities, Glover recently revealed he doesn't like comparisons between the shows. And if it was up to Glover, Dave would be a much sadder series.
Kevin Hart helped Dave Burd create 'Dave'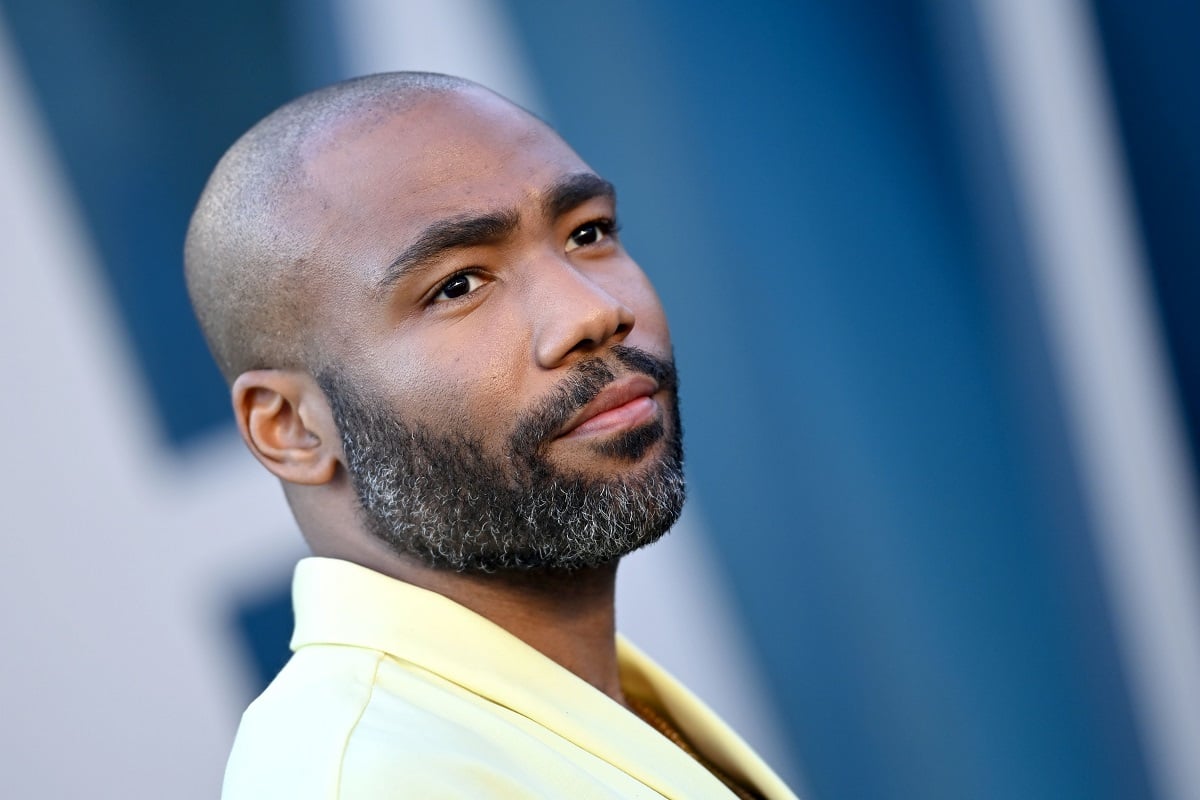 Although Dave Burd achieved international fame and fortune using his alter-ego Lil Dicky, his heart has always been in comedy. So much so, that having his own sitcom was something he'd wanted since he was a child.
"This is the dream," Burd said in an interview with On Air With Ryan Seacrest.
Since the show is loosely based on Burd's life as a rapper, Dave couldn't have arrived at a better time for Burd.
"Fortunately for me, at the time where I was ready to write this show, y'know, they say write what you know. And I didn't want to look any further than my own life, because my own life is so funny," he continued.
But meeting Hart was also helpful in getting Dave to the level of quality the show currently enjoys. Burd has always been a huge fan of Hart. So when they finally met, Burd thought the comedian could help further develop his new program.
"We stayed in touch, and then when I wanted to make a package for my show to get producers involved, I really wanted to have people that I thought added actual values that weren't just names. Obviously, I admire him as a person, as a comedian. But I also know he has this production company behind him called Hartbeat. These people are sending me scripts and director reels, and they're just very helpful," he shared.
Donald Glover revealed he doesn't like 'Atlanta' being compared to 'Dave'
Speaking to Interview magazine, Donald Glover discussed his feelings towards the Dave and Atlanta comparisons.
"I like that show. But it does bother me when Atlanta's compared to it," he said.
The actor felt there were notable differences between Atlanta and Dave that made the shows incomparable. He used food as a means of explaining the disparity between the two programs. At the same time, Glover also shared how he'd tackle the series.
"Although I do feel like the flavor is artificial in some sense. The organic show should be about a white rapper who's more successful than his Black peers from the jump," he said. "Because he's more accessible. But what he actually wants is to be part of the culture, but his success keeps him from that and a lot of his Black peers and friends resent him for it but also feel like they have to f*** with him because it's good for them. That's the internal struggle I see, anyway."
The Han Solo star admitted it would've been a sadder version of the Dave that's airing now. But he doesn't believe it should necessarily be his version of the show.
"No, it should be what it is," Glover said.
Donald Glover believes that 'Atlanta' is just as good as 'The Sopranos'
Glover may not enjoy the comparisons to Dave. But he does feel like his show is comparable to The Sopranos. Glover once made a tweet that only The Sopranos would be touching the third and fourth seasons of Atlanta. It's a statement that he still stands by.
"Season three is really good, but season four is even better. Me and Hiro talk about it a lot. I'm not saying this to be pompous. I'm saying that because we deserve it," Glover said.
RELATED: 'Atlanta': Donald Glover Took a Huge Risk Pitching the Original Show