Donald Trump's Many Prenuptial Agreements Reveal A Lot About His 3 Marriages
Donald Trump is known for many things, but being a loyal husband isn't one of them. Not only did he have affairs with little to no consequences, but he also set the tone for what his wives would receive in their divorces via strict prenuptial agreements.
Now that the details of his first two divorces are known, it's clear that his prenuptial agreements had a lot to do with what was expected of his wives, and very little to do with what was expected of him.
The details of his prenuptial agreement with Melania Trump are not known, but one can only assume it's more of the same.
Donald Trump had at least four prenups with his first wife Ivana Zelnicek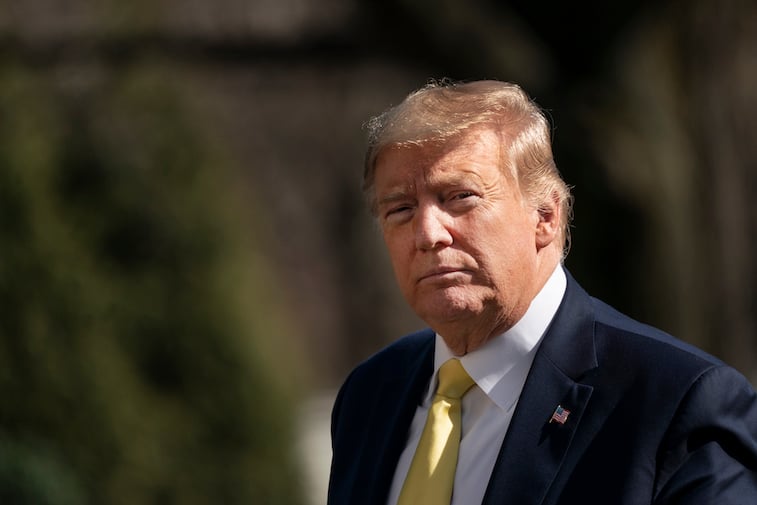 Trump married his first wife, Ivana Zelnicek in April of 1977. According to Business Insider, the two updated their prenuptial agreements over time as their wealth and assets grew, leading to at least four such agreements being drafted.
They were married for 13 years and had three kids together: Ivanka, Eric, and Donald Jr. They split in 1991, amid Trump's affair with actress and model Marla Maples, who later became his second wife.
After the divorce, Ivana Trump tried to contest the terms of the prenup to instead receive half of Donald Trump's assets (supposedly in the billions at the time).
The final judge's order did not fall in her favor and she reportedly received only $14 million and few properties, less than the original $25 million stipulated in one of the prenups. She also received $650,000 in child support for their three children.
Donald Trump got even more stringent with his second prenup with Marla Maples
After the divorce, Trump tried to shake of Maples and be a single man, "I had been in Europe fucking every model in the world. My life was wild," he told Vanity Fair in 1994 about that time. 
However, some reports from those close to him revealed that his playboy status made business dealings more difficult, which have may in part contributed to his decision to eventually marry Maples.
Maples, for her part, was desperate to marry Trump. A source close to them shared that she would even carry around her wedding dress in case he ever decided to get married. So when it came to the prenup, Trump had the upper hand.
"Marla was under duress. Donald's position was: without the prenup he wasn't going to get married," a source said.
Maples had already given birth to their only child, Tiffany, and agreed to the terms of the prenup the day before the wedding after a lot of fighting on the matter. The terms: She would only be paid a million dollars in the event of their divorce, and what's more, she would never be allowed to share her story about their relationship in any way.
The confidentiality agreement was long and specific about that: no publishing of memoirs, interviews, photos, essays, etc. If she did the prenup stated that "Donald will suffer irreparable damage and injury in the event of any such breach."
After they divorced in 1999, Maples was received her $1 million and another million to buy a home, as per the terms of the prenup. She was also given $100,000 in child support for Tiffany Trump, due to stop when she turned 21 or if she got a job, or joined the military or Peace Corps.
What stipulations are in Donald Trump's prenup with Melania Trump?
Donald and Melania Trump were married in 2005, and while the details of their prenuptial agreement are not known to the public, it is known that they agreed to one.
Trump said on the matter: "The beautiful thing is that she agrees with it. She knows I have to have that."
One can only guess that he at least tried to negotiate for that $1 million payout again, considering he once advised Mark Zuckerberg to do the same for his own prenuptial agreement, telling him: "I think if she made a million dollars that would be very good."
Whatever the prenup with Melania Trump entailed at first, it has probably needed some updating since Donald Trump became president. One can only imagine how complex that divorce would be.