Donna Summer Wrote This Hit Song on Toilet Paper
Donna Summer was known for her glamor, however, some of her music has unglamorous origins. For understandable reasons, Summer wrote one of her hits on a piece of toilet paper. Afterward, she had a hard time selling the song's music video to MTV and dealt with some horrible bigotry from her label.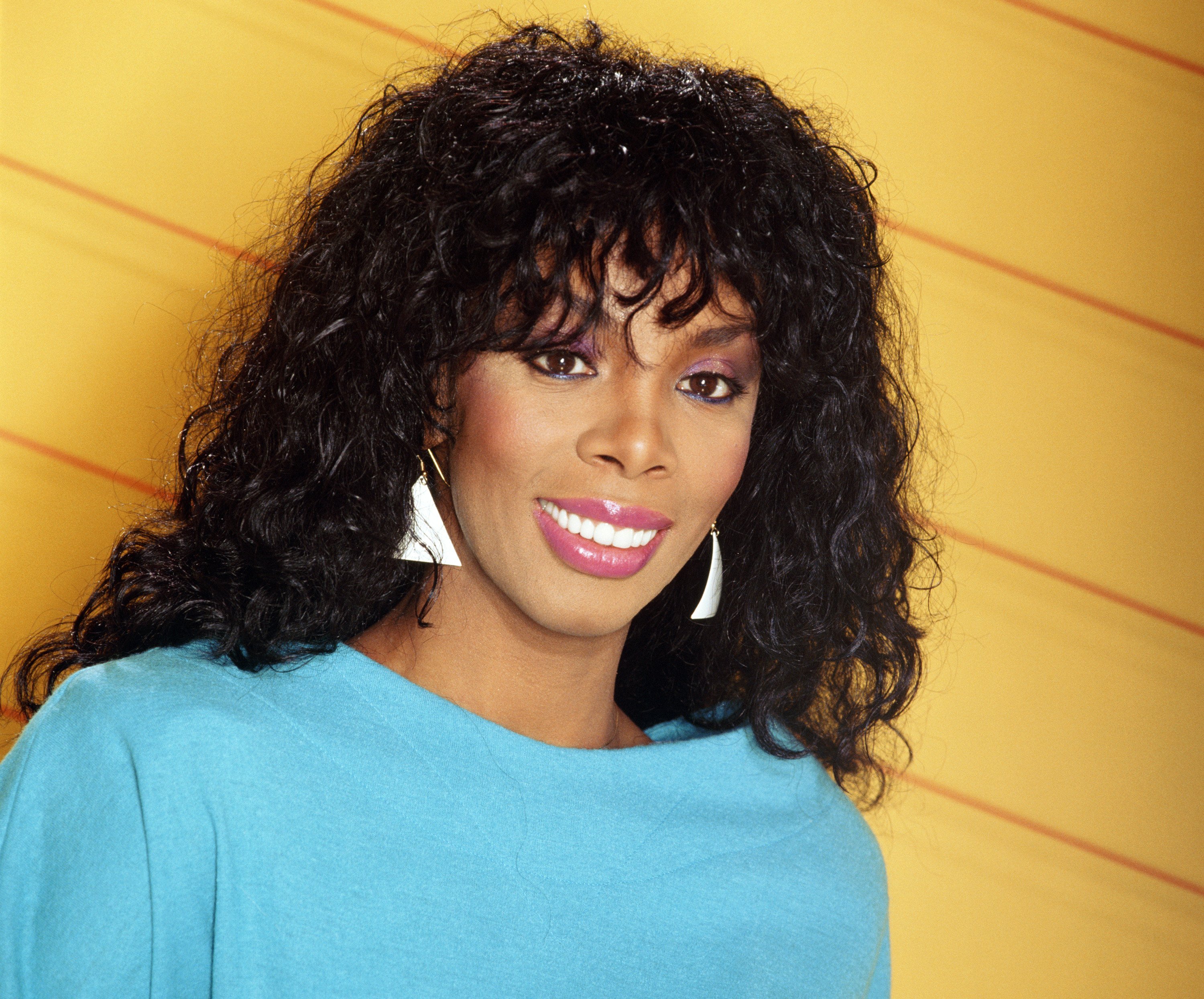 The Grammy moment that inspired Donna Summer to write a song on toilet paper
According to The Washington Post, Summer went to the bathroom during a Grammys party and saw a bathroom attendant who fell asleep from exhaustion. "And my first thought was, 'God, she works hard for her money, that lady,'" Summer recalled. Summer then started writing her song "She Works Hard for the Money" on a piece of toilet paper.
While lots of pop songs are about love, partying, or heartbreak, "She Works Hard for the Money" is the rare pop song about the struggles of working people. It has a music video which suits its subject matter. The video depicts scenes from the lives of a waitress and a nurse interspersed with shots of Summer singing.
RELATED: Why Barbra Streisand, Cher, and Donna Summer Nixed 'It's Raining Men'
Why MTV and Donna Summer's record label had problems with the video
According to the book I Want My MTV: The Uncensored Story of the Music Video Revolution, MTV was uncomfortable with the music video. "I don't know if MTV knew what to do with me, because 'She Works Hard for the Money,' wasn't your typical rock 'n' roll video," Summer recalled. "It takes you to people who work hard, where lives are tough, maybe thankless. All these different characters who've had to struggle, the waitress and the nurse, are saying 'I've succeeded.' That's why they dance at the end."
Although the music video was unique, Summer had difficulties with her record label for very upsetting reasons. "As a Black woman, that [portrayal of workers' struggles] might not be the easiest thing for my record company to sell…. Even though I was forward-thinking, I didn't get the opportunity to do something that, say, Madonna did, because I was Black. That's just pure, institutionalized racism."
How the world reacted to 'She Works Hard for the Money'
Despite Summer's difficulties promoting "She Works Hard for the Money," it still reached No. 3 on the Billboard Hot 100. This was a major feat as disco died around 1980 and many disco artists had a difficult time adapting to new trends. 
RELATED: Why Barbra Streisand Was Uncomfortable With Her Donna Summer Duet at First
"She Works Hard for the Money" would be Summer's final top 10 hit until 1989, when she briefly returned to prominence with her single "This Time I Know It's for Real." Both "She Works Hard for the money" and "This Time I Know It's for Real" display Summer's versatility, as the songs are much more indebted to 1980s new wave music than 1970s disco. "She Works Hard for the Money" is a tribute to working women — and a testament to Summer's ability to triumph in the face of racist adversity.