'Donnie Darko' Was Seth Rogen's First Movie, but He Knew Jake Gyllenhaal Would be the Breakout Star
Seth Rogen has made a successful career out of being hilariously outspoken. The actor and filmmaker has been a pop-culture staple since the early 2000s. And he's acted in a wide variety of projects, from movies like Knocked Up and The Green Hornet to shows such as Pam & Tommy. 
Though best known for his comedic work, Rogen has acted in a few dramatic films as well. This includes 2001's Donnie Darko, his first movie role. In a 2022 interview, Rogen revealed he knew right away that co-star Jake Gyllenhaal would be the big breakout star. 
What did Seth Rogen say about making his first movie with Jake Gyllenhaal?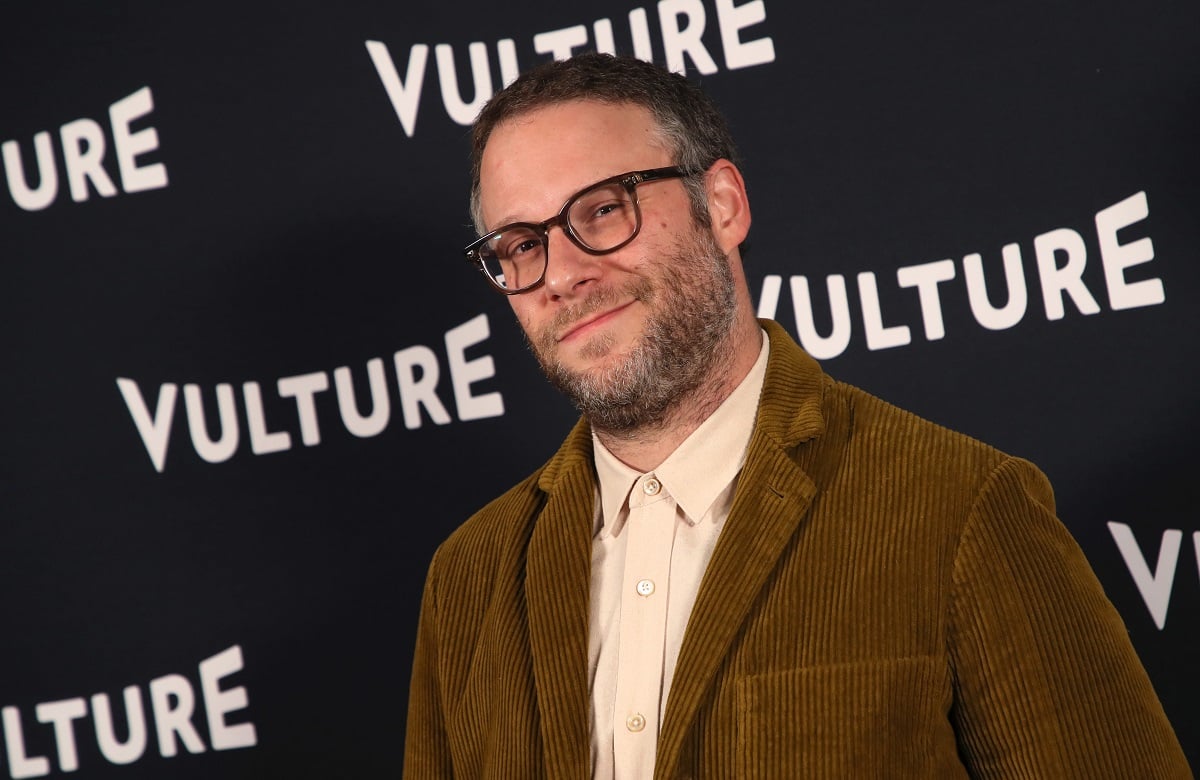 After breaking out in Freaks and Geeks, Seth Rogen landed his first movie role in Donnie Darko. Though they didn't share many scenes, he knew right away Gyllenhaal would earn praise for his turn as the titular character.
"It was my first film role, yeah," Rogen told Wired, revealing that he was around 18 years old when cast in the project. "I worked with Jake Gyllenhaal… It was one of his first films, and I remember thinking, 'this guy is going to be much more successful than me.' And I was right," the actor laughed.
Rogen revealed he 'didn't get' 'Donnie Darko'
Rogen was, of course, right about Gyllenhaal's career taking off. Not long after Donnie Darko premiered, Gyllenhaal began appearing in many high-profile films, like The Day After Tomorrow. While Rogen also benefited from Donnie Darko, he revealed in a 2007 interview that he wasn't clear on the overall plot of the acclaimed flick.
While describing the character he portrayed — Ricky, a bully who picked on Donnie, Rogen told Collider he had "a great experience" making the film, but he "didn't get it back then, and still don't." "But [I] had a good time," he finished. Though not his most significant role, the movie led to more roles for Rogen down the line.
Rogen and Jake Gyllenhaal are both successful stars
Of course, Jake Gyllenhaal is now one of the biggest stars in Hollywood. His notable film credits include Spider-Man: Far From Home, Prisoners, and Nightcrawler. He won many awards and honors, including a BAFTA Award for his work in Brokeback Mountain.
These days, Gyllenhaal is known for his trademark intensity and dedication to his work. Over the years, he has accumulated an impressive net worth of $80 million, according to Celebrity Net Worth.
While Rogen joked about Gyllenhaal being "much more successful" than him, that isn't entirely accurate. Rogen's career took off just a few years after Gyllenhaal's when he starred in the hit comedy Knocked Up. He's since appeared in dozens more movies. He also flexes his muscles as a writer and producer as well. In fact, according to Celebrity Net Worth, Rogen's net worth is also $80 million, making him just as successful as Gyllenhaal in at least one regard. 
RELATED: Seth Rogen Revealed What Killed 'Pineapple Express 2'