'Don't Look Up' Actor Leonardo DiCaprio 'Had Been Looking' to Make a Film About the Climate Crisis, but Called It 'Next to Impossible'
Leonardo DiCaprio has been outspoken about the global climate crisis. He has wanted to star in a narrative film on the subject and finally found it with Adam McKay's 'Don't Look Up.'
Netflix's Don't Look Up has one of the biggest casts of the year. It has the likes of Leonardo DiCaprio and Jennifer Lawrence leading a story that's all too fitting for the current global climate politically and environmentally. DiCaprio recently explained how he has been looking to star in a movie about the climate crisis. However, he noted how difficult the subject matter is to adapt into a narrative structure.
What is 'Don't Look Up' about?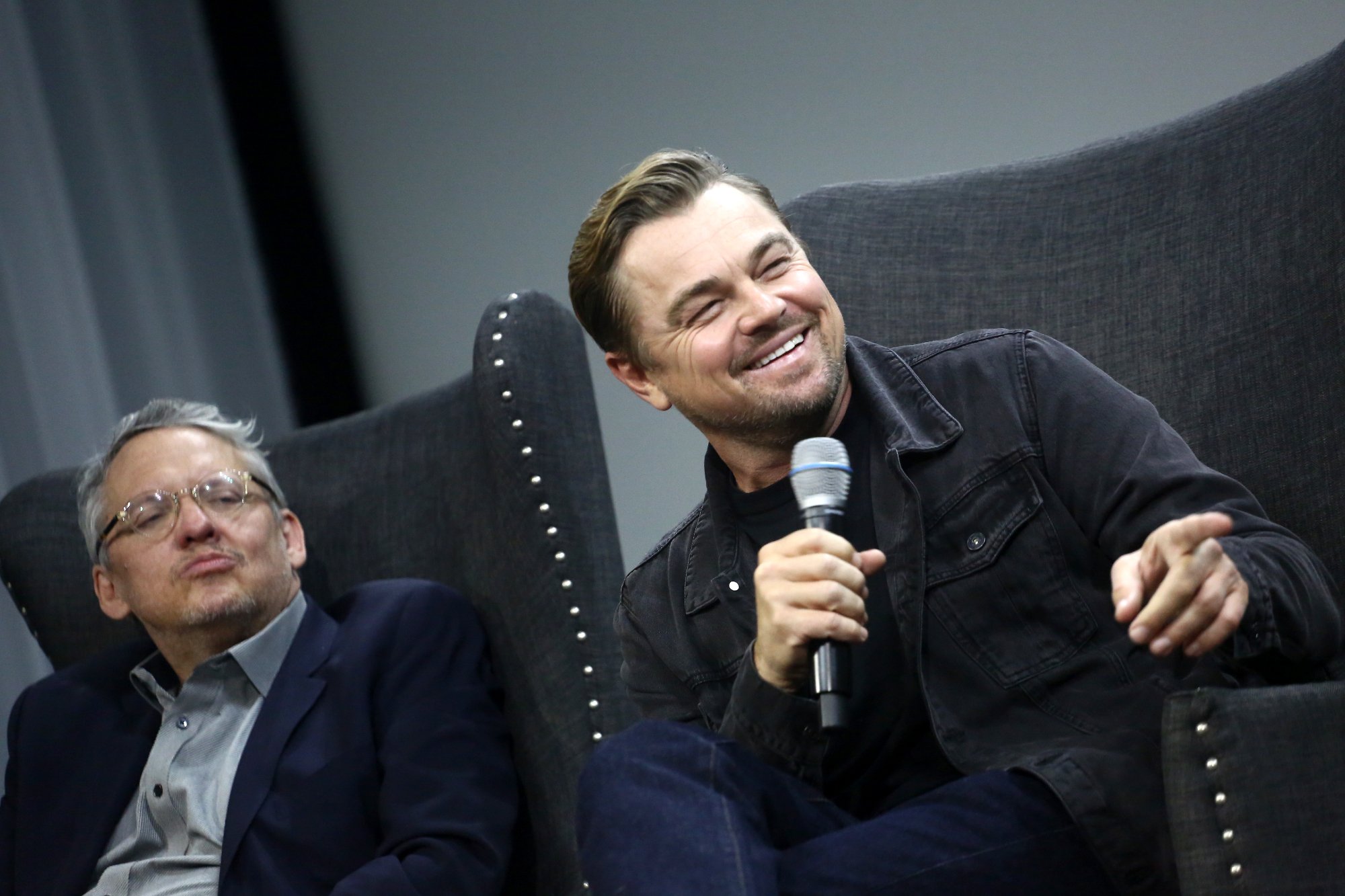 Low-level astronomer Dr. Randall Mindy (DiCaprio) and student Kate Dibiasky (Lawrence) are trying to convince the world that there's a huge approaching comet on a destruction path heading toward earth. However, political intervention makes their goal increasingly difficult. They decide to go on a media tour to tell the world about the danger that's to come.
Oscar-winning writer Adam McKay is the writer and director of Don't Look Up. The impressive cast includes Rob Morgan, Jonah Hill, Mark Rylance, Tyler Perry, Timothée Chalamet, Ron Perlman, Ariana Grande, Scott Mescudi, Cate Blanchett, and Meryl Streep. McKay previously explained how he needed to make the movie "crazier" as a result of the coronavirus (COVID-19) pandemic and Donald Trump.
Leonardo DiCaprio has wanted to make a film about the climate crisis
DiCaprio and other Don't Look Up cast members attended a screening in Westwood, California, where they participated in a Q&A that The Hollywood Reporter covered. DiCaprio explained how McKay's script came to him at just the right time. He wanted to star in a movie about the climate crisis, but it's a tricky subject matter to approach.
DiCaprio said, "I had been looking for a film about the climate crisis, but from a narrative perspective, it's next to impossible." Most movies about the climate crisis are documentaries. The subject isn't really explored from a narrative perspective, especially one that would capture the actor's attention. DiCaprio added that the biggest issue is creating a "sense of urgency and tension with an issue that evolves over a century."
He described McKay's story angle as "a stroke of genius" via a comet headed to destroy Earth. These are high stakes that impact the entire planet. DiCaprio explained that the movie tackles "how do we as a species, as a society, as a culture, politically, deal with imminent Armageddon."
Leonardo DiCaprio remains active in climate change activism
DiCaprio is no stranger to environmental activism. He created the Leonardo DiCaprio Foundation, which is a nonprofit organization that seeks to raise awareness regarding climate change. He's known as one of the most active and outspoken actor activists in this arena. DiCaprio regularly comments on the world's carbon footprint, including the Indonesian government's use of palm oil.
However, audiences have criticized DiCaprio for using yachts and private jets, which are terrible for the environment. Nevertheless, he regularly donates large sums of money toward environmental causes. He has also narrated and taken part in climate change documentaries, such as 2019's Ice on Fire. The upcoming Don't Look Up certainly adds to his list of taking real-world problems and injecting them into media.
Don't Look Up hits limited theaters starting Dec. 10 and will be streaming on the Netflix streaming platform beginning Dec. 24.