'Dopesick' Actor Phillipa Soo On Becoming Amber in the Hulu Series
When viewers sit down to stream Dopesick on Hulu, Amber (Phillipa Soo) isn't one of the main characters sucking them into the drama. However, her personality becomes more intriguing as the Dopesick episodes dive deeper into her and Billy's (Will Poulter) relationship and motives. Amber and Billy are sales reps for Purdue Pharma tasked with marketing OxyContin to doctors and pharmacists. But as the drama progresses, it's evident that the opioid is more addictive than their employer claims. The pair react to this information very differently. Phillipa Soo gave insight into what it was like to become one of the more disliked characters in the Hulu series.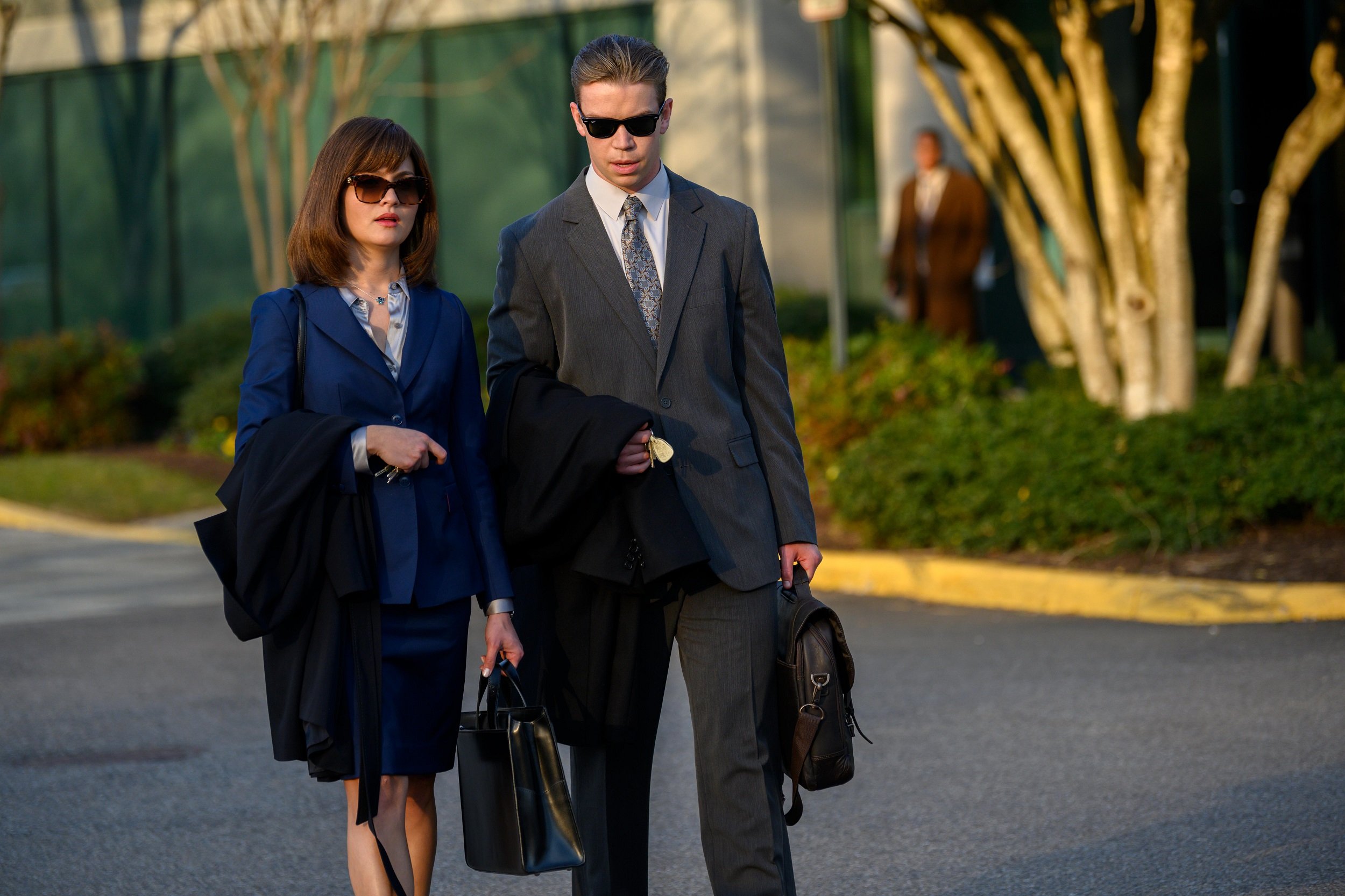 'Dopesick': Amber — Is Phillipa Soo's character based on a real person?
Like Michael Keaton's character, Dr. Samuel Finnix, Amber in Dopesick is not based on one real person but a combination of people. Dopesick on Hulu is a dramatization of the real-life opioid crisis in America and is based mainly on Beth Macy's nonfiction book. In an interview with The New York Times, Macy explained that Finnix and numerous other characters in the series are an amalgam of several real-life people.
Did Phillipa Soo have a hard time becoming Amber in 'Dopesick'?
In Dopesick, Amber seems like a cutthroat sales representative for OxyContin. She does everything to get ahead and brushes off Billy when he voices concerns about the addictiveness of OxyContin. However, she ends up in a relationship with Billy and pulls him out of a fight in a bar in Dopesick Episode 6. Amber is bold and unapologetic, which Soo loved.
"I just loved, from the beginning, that Amber really just had no filter," Soo told Collider. "Her BS meter was super sensitive. She could read you like nobody else. And for me, just based on roles that I've previously played, it was really fun to play someone that wasn't necessarily the nicest person but was definitely a person with a beating heart. Maybe it's a little harder for her to access that beating heart, but she tries. She's flawed. That's always fun to play."
Soo added that it was easier to explore her character because Amber wasn't based on one real person. Instead, she could ask questions to dig deeper into the character's development and what someone in her position wanted out of the situation.
Phillipa Soo explains why she took the role in 'Dopesick'
Actor Phillipa Soo felt that portraying the role of Amber in Dopesick made her a part of a story that genuinely needed to be told.
"With a story like this, which is based in truth, it's really important to key into that discomfort that we feel when we watch stories like this," Soo told the outlet. "Ultimately, this is holding up a mirror to ourselves, especially as Americans. We have to look into this mirror to this story and say, 'What are we not doing right? Where have we gone wrong?'"
Soo hopes that viewers realize how real the characters in the drama are.
"There's a humanity at stake," she added. "That's what this story does so well. It really gets into the lives of these characters that are based on real people, and their struggles, and their tragedies. What (creator) Danny [Strong] did so beautifully is depict these stories and the real lives of these people."
New Dopesick episodes air on Wednesdays, dropping at 12:01 a.m. EST.