'Dopesick' Creator Danny Strong Believes Richard Sackler 'Should Really Be In Prison' [Exclusive]
It might not come as a surprise but in an exclusive interview with Showbiz Cheat Sheet executive producer Danny Strong revealed his thoughts on Purdue Pharma's former president, Richard Sackler.
In an exclusive interview with Showbiz Cheat Sheet, executive producer and creator of Dopesick on Hulu, Danny Strong shared his feelings about Richard Sackler. His thoughts are similar to nearly everyone else who watched the shocking dramatization of real-life events surrounding the opioid epidemic begun by Purdue Pharma. Strong believes Sackler should be in jail. The showrunner also gave insight into where Richard Sackler is today and how the family feels about the company's bankruptcy.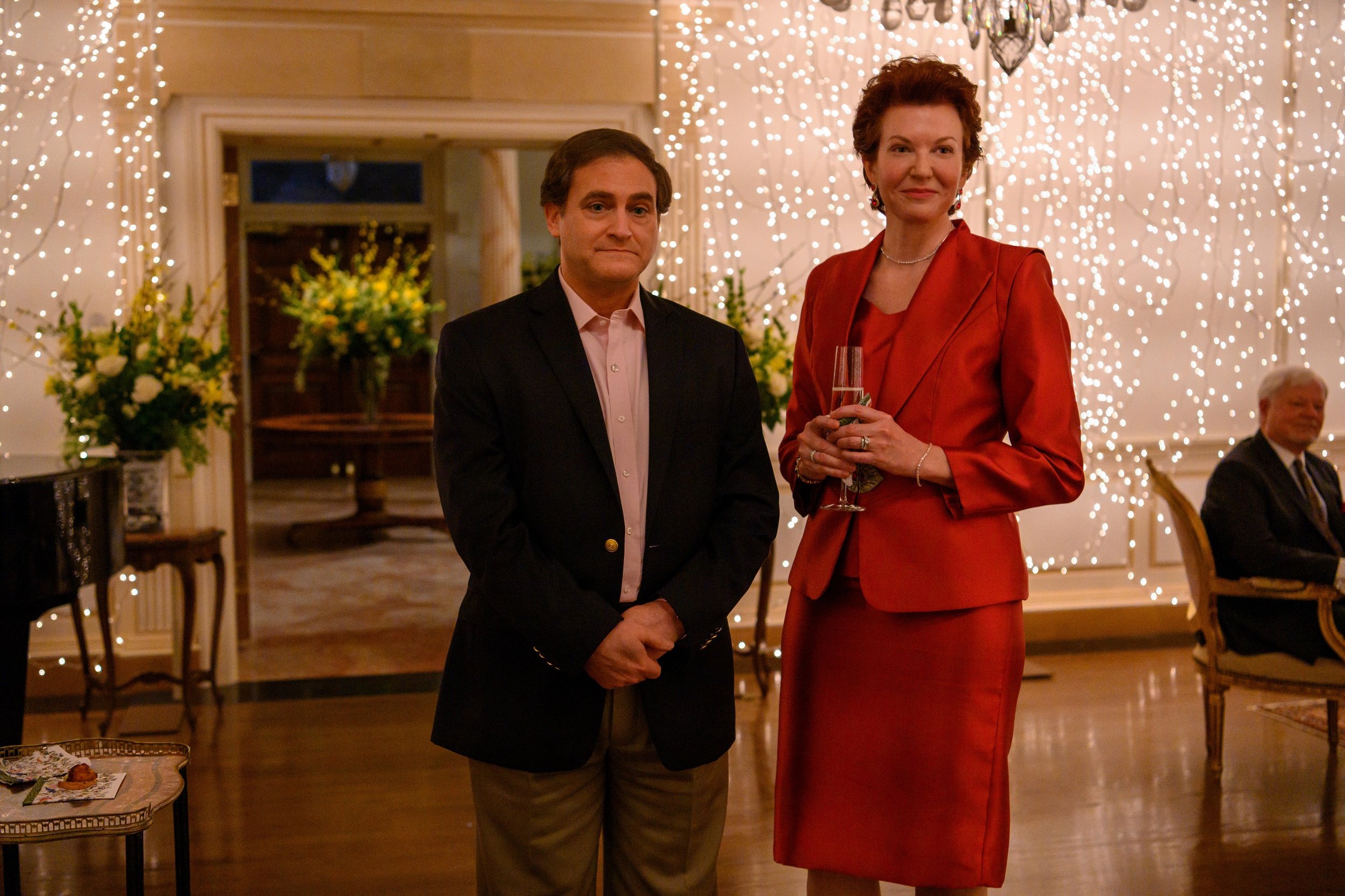 Where is Richard Sackler now?
After watching even one of the Hulu Dopesick episodes, viewers want to know where Richard Sackler is now. The lawsuit that is depicted in Dopesick ended up as a slap on the wrist for Richard Sackler and Purdue Pharma. They settled the suit and then went on to make billions in manufacturing and distributing OxyContin after the 2007 suit. However, the litigation piled up and the company filed for bankruptcy in 2019. Additionally, the bankruptcy deal also provides immunity for the families and a long list of people from Purdue Pharma. Danny Strong met with Showbiz Cheat Sheet on Nov. 15 and gave his thoughts on where Richard Sackler is now.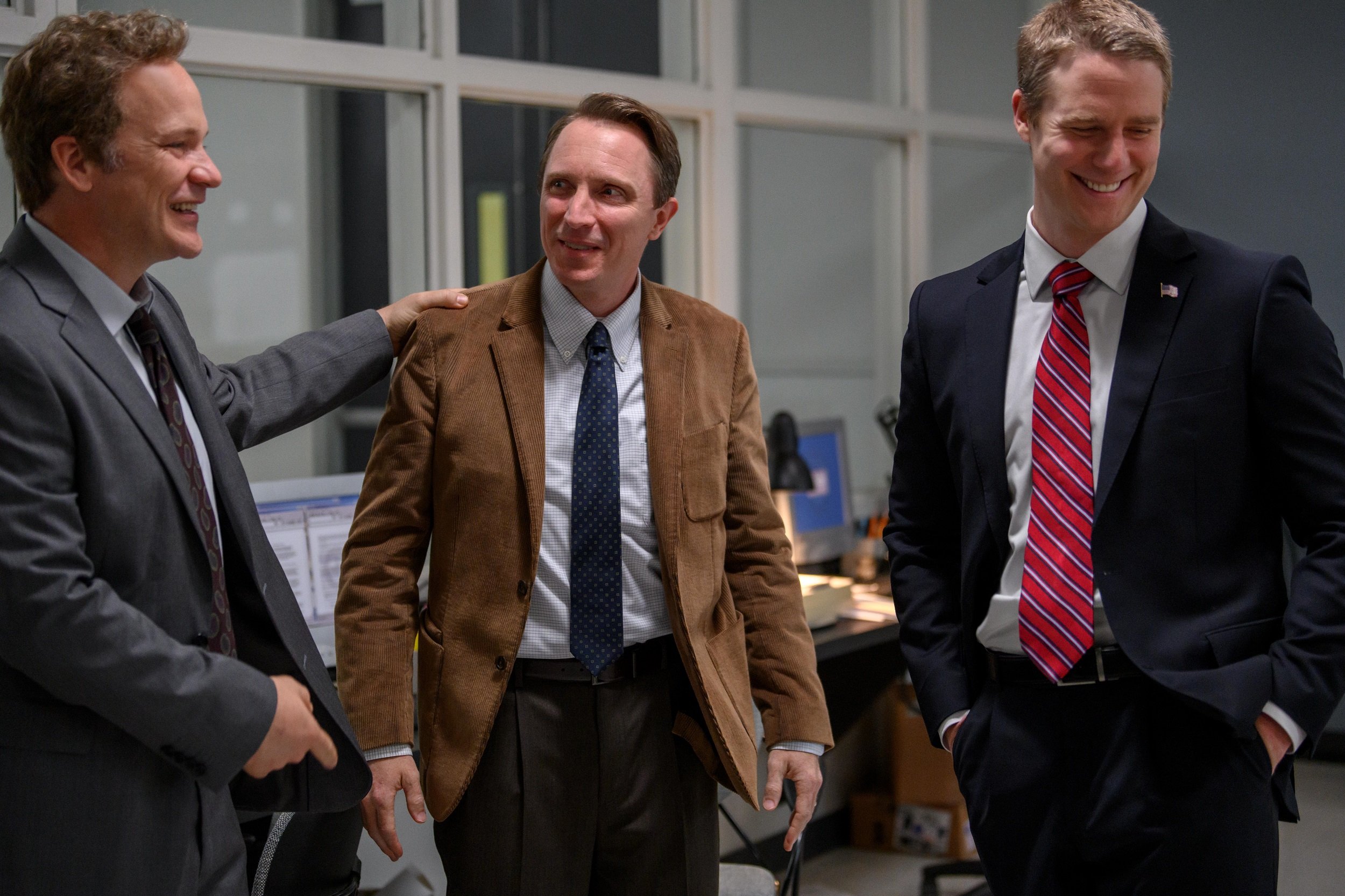 "I think from what I've read, he is pretty isolated," Strong explained. "He moved to Austin, Texas, and he doesn't have a lot of people around him anymore. I think he's probably always been a bit of a difficult person to deal with on a good day, let alone everything that's come out about the family in the company and specifically what he's done."
Many of the Sacklers left New York City where they resided for years.
Danny Strong has an inside source who reported the feelings of The Sacklers in 2021
Strong explained in the same interview that he recently had dinner with someone who knows the Sackler family. 
"And they said, 'oh, they definitely care, that they definitely care about their reputation and that they've had to flee and they're so vilified,'" Strong reported. "So it has had a toll on them, too, to a certain extent. But yes, you know, the public shaming and the ostracization. You know, who knows to what level is meaningful to them, but it certainly has had an impact, right?"
RELATED: 'Dopesick': Where is the Real Richard Sackler now? Is the Sackler Family Still Rich?
'Dopesick' creator Strong believes Richard Sackler should be in prison
"I think Richard Sackler should really be in prison," Strong added. 
Although he is secluded and publicly shamed, he's still living in a mansion in Texas. Richard and the rest of the Sackler family still have billions of dollars.
"At least there should be a criminal investigation," he remarked. 'There should be a trial. You know, if he's not found guilty, fine. But he should have his time. You know, he shouldn't just get to walk away from this without having to face justice in some way."
Hopefully, by the time Strong produces a possible Dopesick Season 2, a criminal investigation into Richard Sackler might be underway. 
The complete eight-part series created by Danny Strong, Dopesick, is currently available for streaming on Hulu.
How to get help: In the U.S., contact the Substance Abuse and Mental Health Services Administration helpline at 1-800-662-4357.