'Dopesick' Episode 5, 'The Whistleblower' Recap — One Stamford Forum
In Hulu's Dopesick Season 1 Episode 5, "Whistleblower," Rick Mountcastle (Peter Sarsgaard) and Randy Ramseyer (John Hoogenakker) look for someone inside Purdue Pharma to testify. Meanwhile, DEA agent Bridget Meyer (Rosario Dawson) threatens Richard Sackler (Michael Stuhlbarg). Betsy Mallum (Kaitlyn Dever) and Dr. Samuel Finnix (Michael Keaton) sink deeper into addiction in Finch Creek, Virginia.
[Spoiler alert: This article contains spoilers from Dopesick Season 1 Episode 5 'Whistleblower.']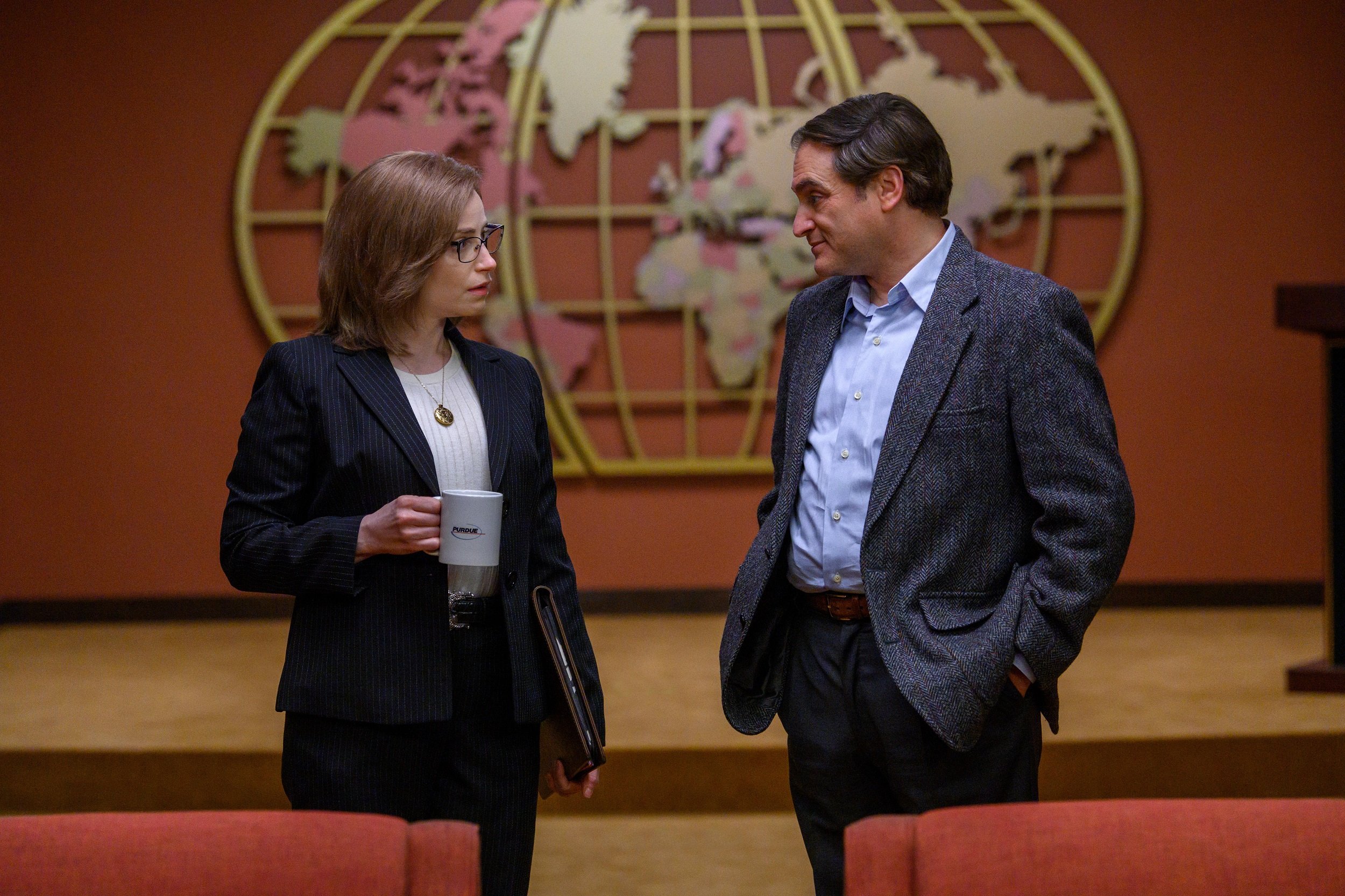 'Dopesick' Episode 5: Things worsen in Finch Creek, Virginia
When Dopesick Episode 5 opens, viewers find Dr. Finnix drives continually from state to state to get more OxyContin from various doctors. He takes 400 mg to keep himself from getting "Dopesick." In the middle of a procedure on a patient, Dr. Finnix makes too wide of an incision, and the patient begins to bleed excessively. His nurse, Leah Turner (Arischa Conner), calls the Sheriff (Anthony Reynolds) and shows him Finnix's empty pill containers. The doctor at the hospital questions Finnix's mistake, and the sheriff arrests him. Later in the episode, he checks into a rehab facility. When Billy Cutler (Will Poulter) visits the doctor, Finnix explains that he lost his medical license. However, the actual reason Finnix wanted Billy to visit was to get more OxyContin.
Meanwhile, Betsy takes her mother's pearls and wedding ring to a pawn shop, and the owner gives her extra money for a sexual favor. When Betsy's parents, Diane Mallum (Mare Winningham) and Jerry Mallum (Ray McKinnon), ask her about the wedding ring, she admits she sold it. Betsy also admits she gets her OxyContin from the AA meetings. When Diane and Jerry go to the pawnshop to get their jewelry back, the owner of the Pawn Shop offers to sell it back for $3000. When they can't afford that, he tells them to press charges against their daughter.
Richard Sackler becomes president of Purdue Pharma
In Dopesick Episode 5, at the Sackler family board meeting, Richard Sackler predicts that OxyContin will become a billion-dollar drug within the next three years. He also moves to make himself the president of Purdue Pharma. Although they laughed at him initially and Uncle Mortimor Sackler (Andres Erickson) insisted Richard could never become president, later the family elects him. Kathe Sackler (Jaime Ray Newman) and Richard agree to make a move together. She convinces her siblings to vote for Richard, and in return, he nominates Kathe as Vice President.
RELATED: 'Dopesick': How to Watch the Michael Keaton Series That Everyone's Talking About
Rick and Randy almost secure a Whistleblower in 'Dopesick' Episode 5
In 2004, Assistant U.S. attorney Randy paid a visit to former sales rep Paula Greene (Caitlin Mehner). She explained that the whole sales rep team knew OxyContin was more addictive than Purdue claimed. However, Paula can't testify because she took a severance that included signing an NDA. She insists Randy leave.
Meanwhile, in a 2002 storyline, a young boy gets off the school bus, but his mom isn't there to get him. He told his grandmother that his mother changed after taking OxyContin. Rick Mountcastle discovers Mary Ann Sculic's website, and she cries when he calls because Rick is the first person to return her call. According to Dopesick Episode 5, she bought her Purdue merchandise from Howard Udell's (Brendan Patrick Connor) former secretary, Maureen Sara (Audrey Moore).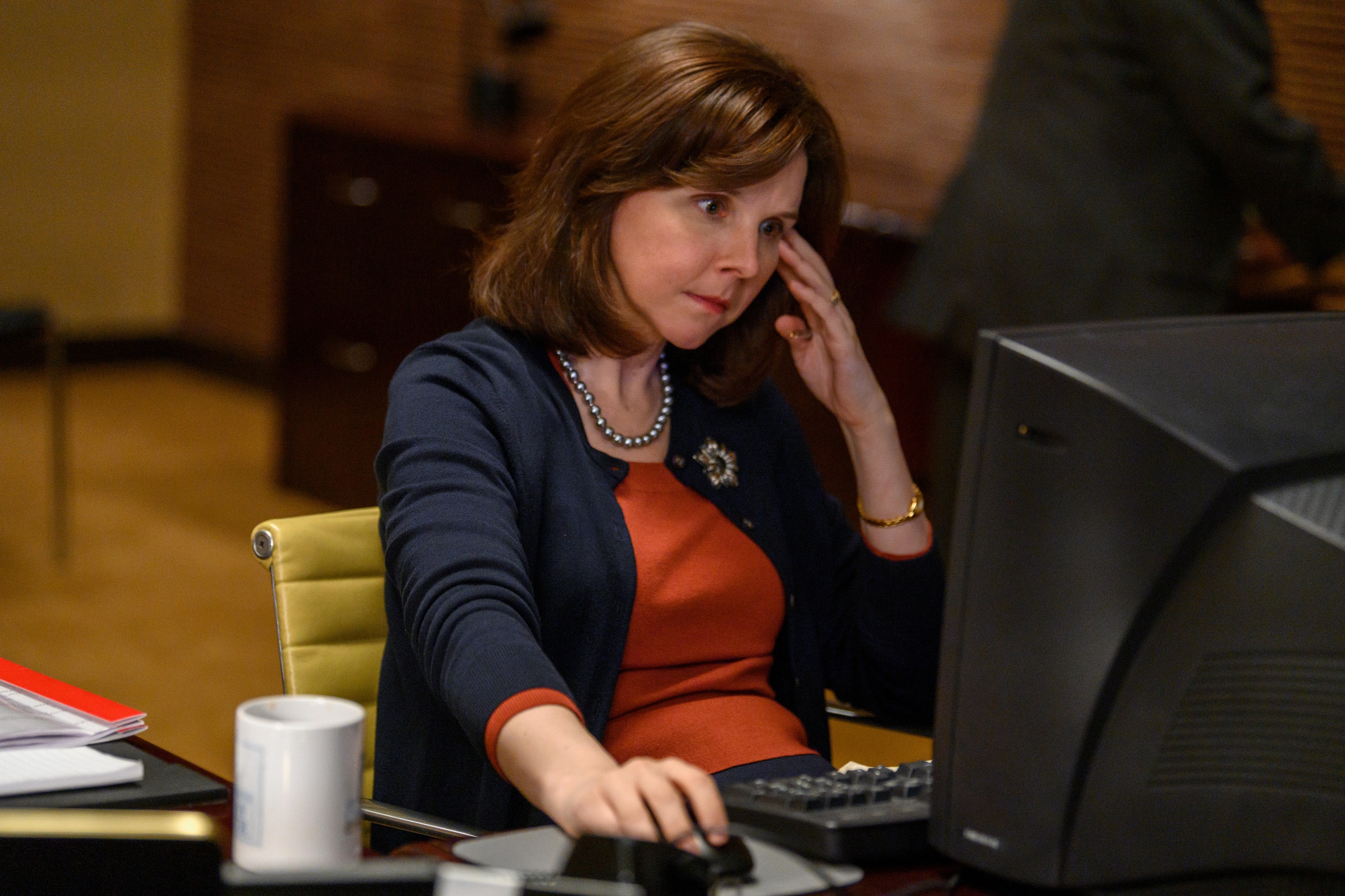 RELATED: 'Dopesick' Episode 4 'Pseudo-Addiction' Recap — Dr. Samuel Finnix Sinks Deeper
The secretary of Howard Udell found (in 1999) that OxyContin was quickly becoming more popular than cocaine to crush and snort. She sent her findings to the Sacklers and higher-up management (According to Courthouse News, Maureen Sara did this in real life). After she sent the memo, her boss screamed at her and told her to delete all email records. Then she was fired for becoming an addict after Howard insisted she tries OxyContin. However, Maureen is afraid to testify because she knows the harassment she would receive. Rick and Randy explained that the grand jury file is sealed, and Purdue will never find out that Maureen testified. However, she relapses from the stress and is unable to testify.
Bridget fights racism and sexism at the DEA
In Dopesick Episode 5, Bridget's superiors, Louis Melton (Paden Fallis) and Jermaine Spellman (Samual Ray Gates), worry that she's too aggressive with the press. So, they choose the white man to be the face of the DEA. He insists it is not a war on Purdue Pharma, although Bridget believes it is. When Richard Sackler requests a meeting with the DEA, he asks that Bridget not be in attendance. However, she joins the meeting anyway. Richard offers to finance classes to help doctors and pharmacists learn how to prescribe better. However, Bridget tells Richard she won't back down until the pills are off the street.
Meanwhile, at home Bridget's husband, Paul Mendelson (Raul Esparza), confronts her about her case against Purdue. He asks if she cares at all how it affects him, and she doesn't.
Richard Sackler purchases One Stamford Forum in 'Dopesick' Episode 5
As one of his first orders of business as President of Purdue Pharma, Richard Sackler purchases the sprawling new headquarters at One Stamford Forum. He pays 84 million dollars in cash, and the building pictured in Dopesick is the actual Purdue Pharma Headquarters that Richard Sackler purchased.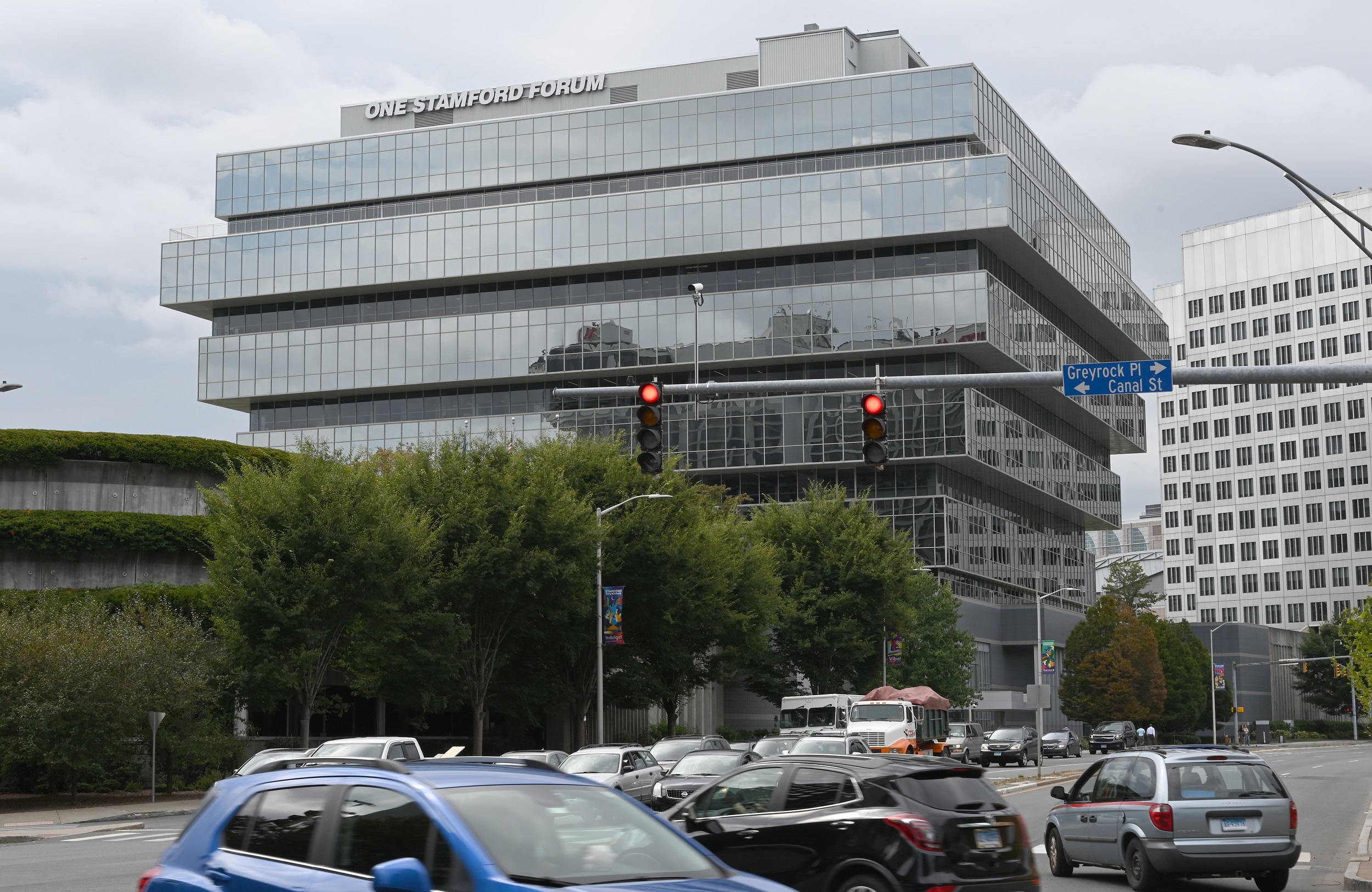 RELATED: 'Dopesick': The Real-Life Herschel Jick is 'Essentially Mortified' About the Porter Jick Study
How many episodes of 'Dopesick' are left?
At this point in the Hulu series, many viewers want to know how many more episodes of Dopesick they have to look forward to. According to IMDb, Dopesick has eight total episodes. After episode 5, viewers have three more episodes to watch weekly until the finale on Nov. 17. Dopesick drops to Hulu weekly on Wednesdays at 12:01 EST.