'Dopesick' Episode 6 'Hammer the Abusers' Recap — Bridget Finally Gets a Win
When Hulu's Dopesick Season 1 Episode 6, "Hammer the Abusers," opens, Dr. Samuel Finnix (Michael Keaton) questions whether rehab facilities for OxyContin work. Betsy Mallum (Kaitlyn Dever) begins to kick her addiction. Plus, Purdue Pharma continues to skirt around allegations in new ways as the series explores more of Beth Macy's nonfiction book about America's opioid epidemic. 
[Spoiler alert: This article contains spoilers from Dopesick Season 1 Episode 6 "Hammer the Abusers." ]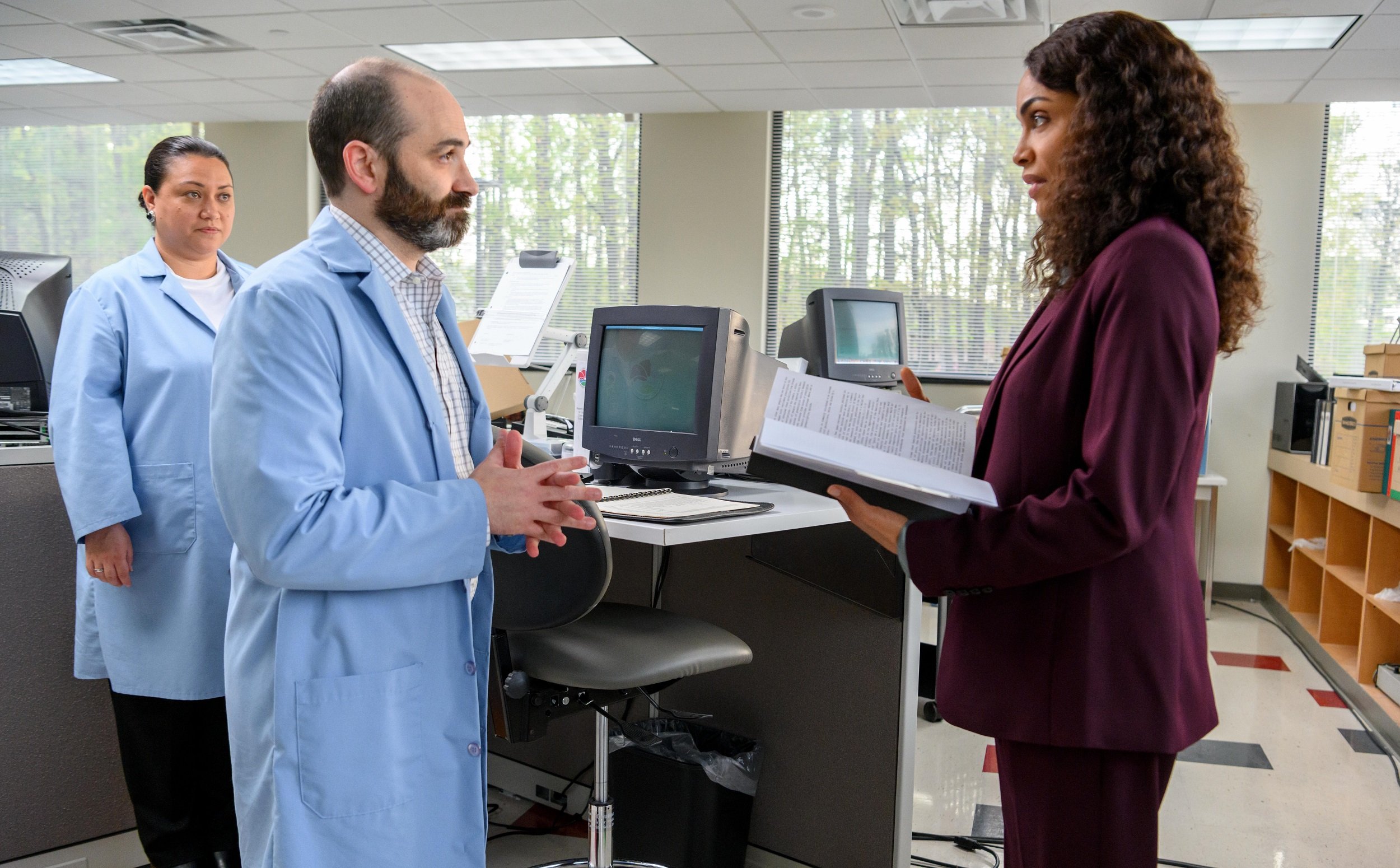 'Dopesick' Episode 6: Samuel Finnix finds a new road to recovery
In Dr. Samuel Finnix's support group in rehab, he listens to others insist it takes until their third time in recovery for things to begin sinking in. He asks the other people in his rehab facility how many times they went to rehab — for those addicted to OxyContin, it's multiple times. 
Later in Dopesick Episode 6, Finnix finally tells his story and admits that some of his patients died from his OxyContin prescriptions. After 90 days in rehab, the doctor is discharged. However, he immediately begins using again and wakes up to Nurse Leah Turner (Arischa Conner) banging on the door. 
She realizes he's using OxyContin again, and he believes rehab isn't enough for OxyContin addiction. The nurse recommends methadone (a drug commonly used to treat opioid use disorder), but Dr. Finnix believes he will trade one drug addiction for another. She suggests he go to a clinic that focuses more on opioid addiction. Later in Dopesick Episode 6, Samuel seeks out the clinic and begins a methadone treatment, and things finally begin to look up for the doctor.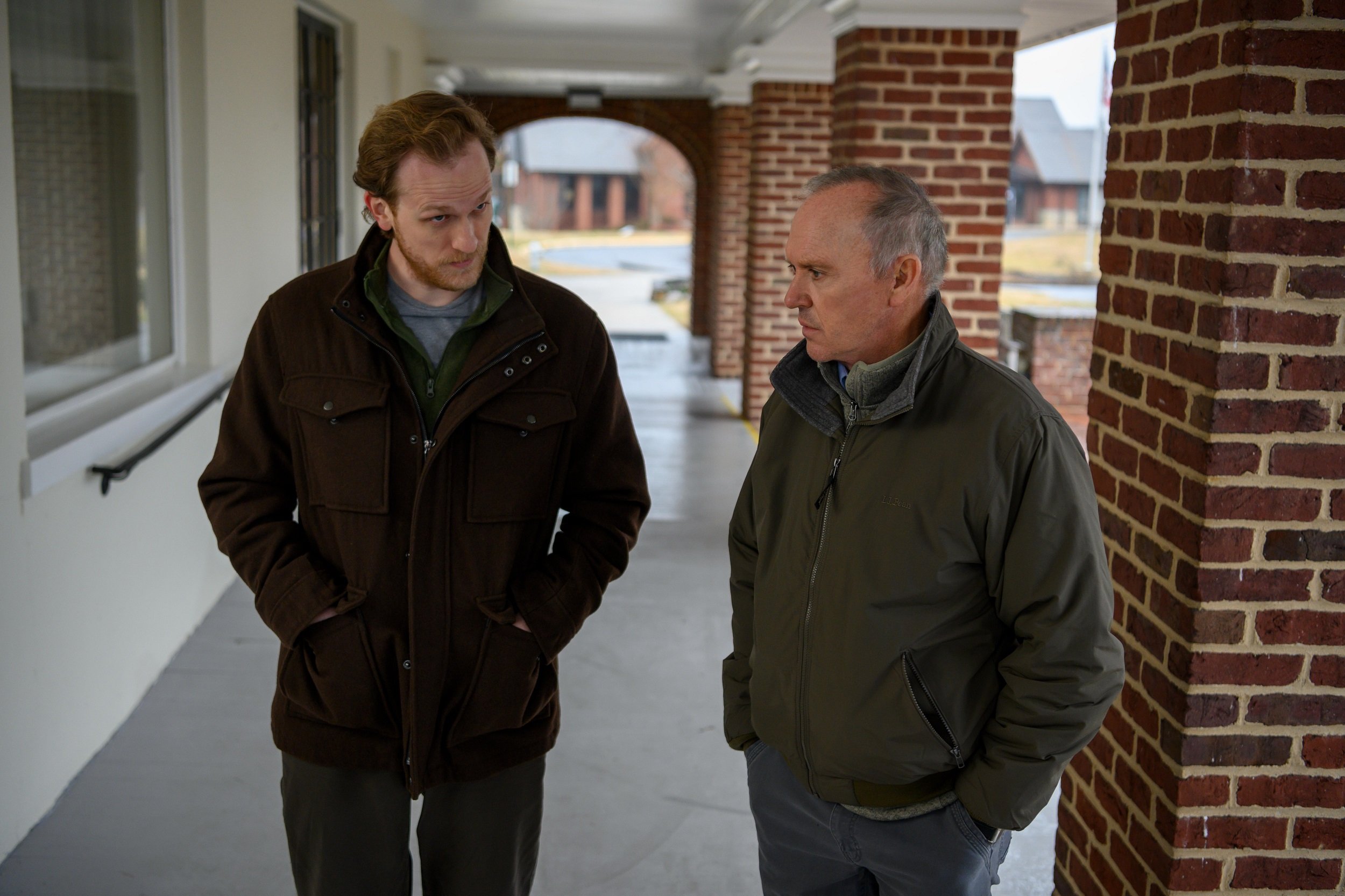 Richard Sackler, Michael Friedman, and Jay McCloskey come to an understanding
Dopesick Episode 6 details the real-life events of the year 2000, when the U.S. Attorney of Maine Jay McCloskey (David Alexander) sent a letter to every doctor in Maine. It warned about prescription drug abuse, including opioids. Purdue Pharma promptly contacted the attorney to set up a meeting. Michael Friedman (Will Chase) informs Richard Sackler (Michael Stuhlbarg) that he should not attend. Instead, Friedman and Howard Udell (Brendan Patrick Connor) meet with McCloskey. After the meeting, viewers find out that McCloskey became an advocate for Purdue Pharma in the years that followed. 
In a strange side story, Richard called an old girlfriend, Vivian, to get together for lunch for the first time in 20 years. When she hesitates, he hangs up on her. Viewers also found out that he refused to attend a family ski trip with his wife, Beth Sackler (Andrea Frankle), and children.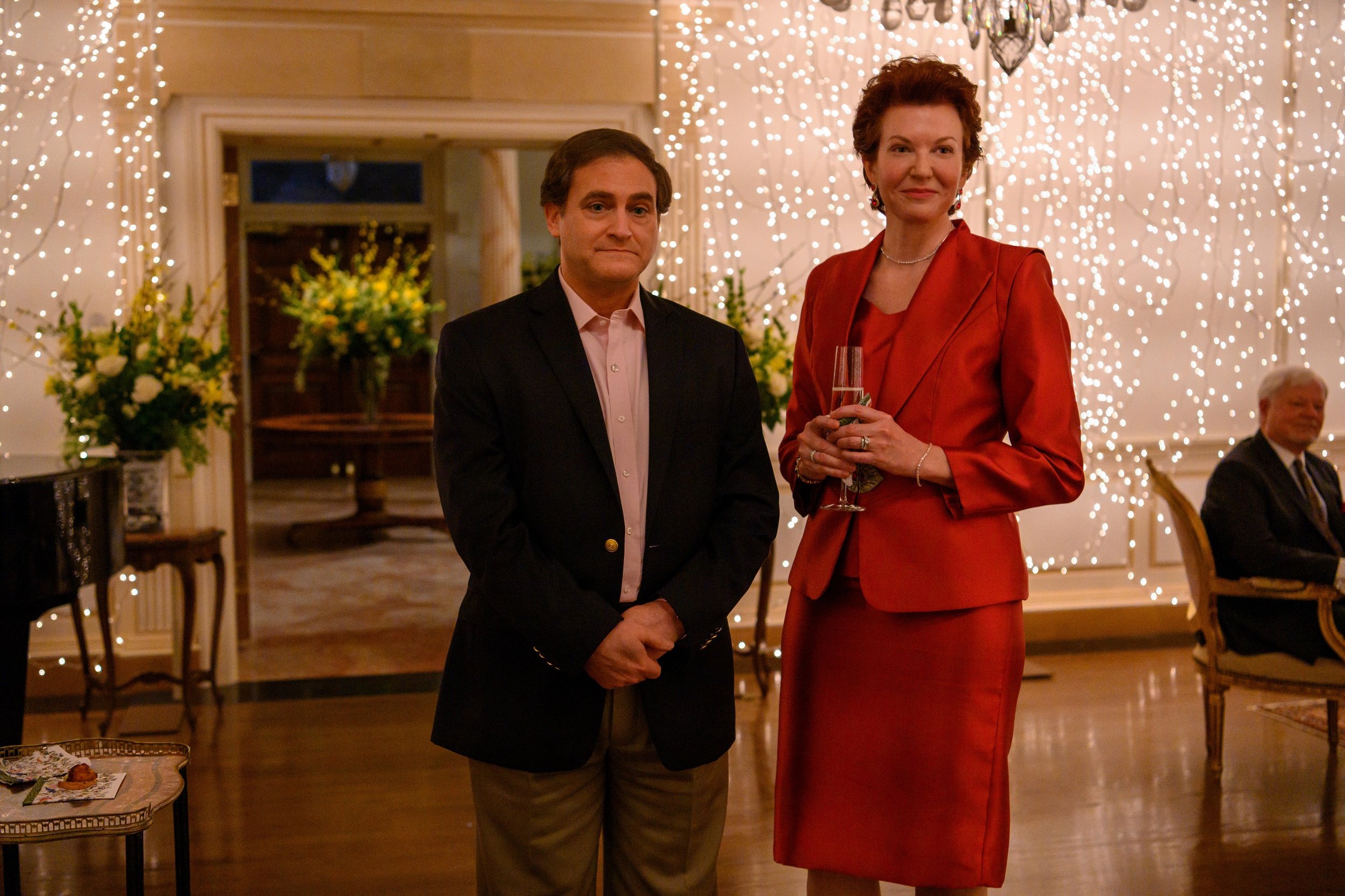 Bridget finally gets the results she was looking for in 'Dopesick' Episode 6
In 2002, Bridget Meyer (Rosario Dawson) and her husband, Paul (Raúl Esparza), attended marriage counseling. Her husband insists that she spends all of her time thinking about work. When she meets with the Food and Drug Administration, they agree to take action if she can prove the drug is unsafe when used as prescribed. 
Meanwhile, at a Drug Enforcement Agency Museum presentation, Rudy Giuliani (Trevor Long) makes an appearance. He wants Bridget to watch a presentation he has on OxyContin. She suspects Purdue paid Giuliani to speak on its behalf.
By tweaking the methodology, Bridget finds a way to prove that OxyCotin is unsafe even when used as prescribed. When combined with non-lethal medications, 98% of the deaths linked to OxyContin found the deceased took the drug exactly as prescribed. Actual abusers switched to cheaper drugs like heroin. 
Rick and Randy realize that Purdue Pharma paid off a significant number of people
Rick Mountcastle (Peter Sarsgaard) and Randy Ramseyer (John Hoogenakker) jokingly celebrate their third anniversary working on the case. In Dopesick Episode 6, they agreed to reach back out to the doctors who were overprescribing. This backtrack brought the two men to the realization that Purdue Pharma's charts about OxyContin were obscured.
The Purdue OxyContin blood charts created a false plateau. One analyst insisted the only way the graph made it through the FDA approval process was if they turned a blind eye. The chart hid the peaks and valleys.
Billy begins to realize he doesn't like selling OxyContin
In 2000, Martin Willis (R. Keith Harris) celebrates the sales representatives' $1 billion achievement. However, Billy Cutler (Will Poulter) wasn't feeling celebratory. He drank with a scowl on his face and then confronted another sales rep. Amber (Phillipa Soo) offers to take him home, but Billy refuses.
Betsy falls back into her addiction in 'Dopesick' Episode 6
Back in Finch Creek, Betsy's pastor (Charles Green) prays over her to help her fight her addiction to OxyContin. However, she admits that she doesn't think it's going to work. She begins working out and praying more with her family, feeling like she's finally getting her life back. However, she comes across her ex-girlfriend's, Grace Pell (Cleopatra Coleman), trailer, sending her back into a downward spiral. Betsy finds her drug dealer and asks him for OxyContin. He offers her heroin instead.
How many episodes of 'Dopesick' will there be?
At this point in the Hulu series, many viewers want to know how many more episodes of Dopesick they have to look forward to. According to IMDb, Dopesick has eight total episodes. After Dopesick episode 6, viewers have two more episodes to watch weekly until the finale on Nov. 17. 
Dopesick drops to Hulu weekly on Wednesdays at 12:01 EST.