'Dopesick' Hulu Creator Danny Strong Reveals What 'Set My Hair on Fire' That Led to Creating the Miniseries
Creator, showrunner, and director of Hulu's Dopesick, Danny Strong, revealed what angered him the most in his research about the opioid epidemic. As he dug deep into research about Purdue Pharma in 2018, Strong came across a shocking truth. He read Beth Macy's nonfiction book along with several others. He felt so strongly about one particular aspect of his findings that Strong began the development of Dopesick for Hulu.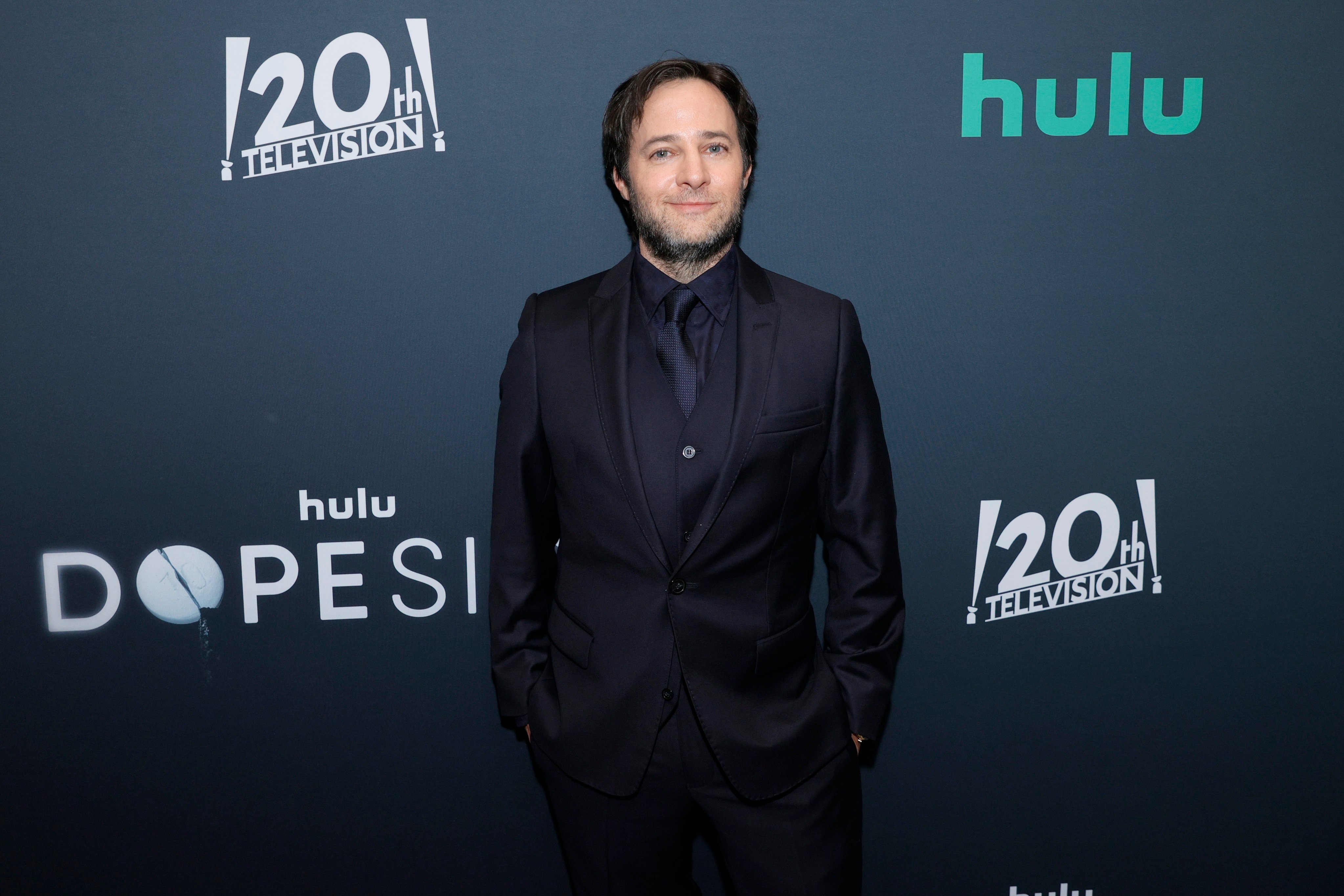 What is 'Dopesick' about?
Hulu's Dopesick is an 8-episode dramatization of actual events surrounding the opioid epidemic in the United States. The miniseries chronicles Richard Sackler's (Michael Stuhlbarg) involvement in the widespread distribution of OxyContin. It details behind-the-scenes interactions at Purdue Pharma that led to the FDA approval of a unique label claiming OxyContin was only addictive in less than 1% of patients.
Danny Strong based Dopesick primarily on Macy's nonfiction book which followed two prominent cases against Purdue Pharma. The first case follows the DEA's effort led by a fictional character, Bridget Meyer (Rosario Dawson), to stop Purdue Pharma from widely distributing OxyContin. The second case is led by the real-life prosecutors Rick Mountcastle (Peter Sarsgaard) and Randy Ramseyer (John Hoogenakker). Both lawsuits seek to take down Purdue Pharma by proving they misled the public about the addictiveness of OxyContin.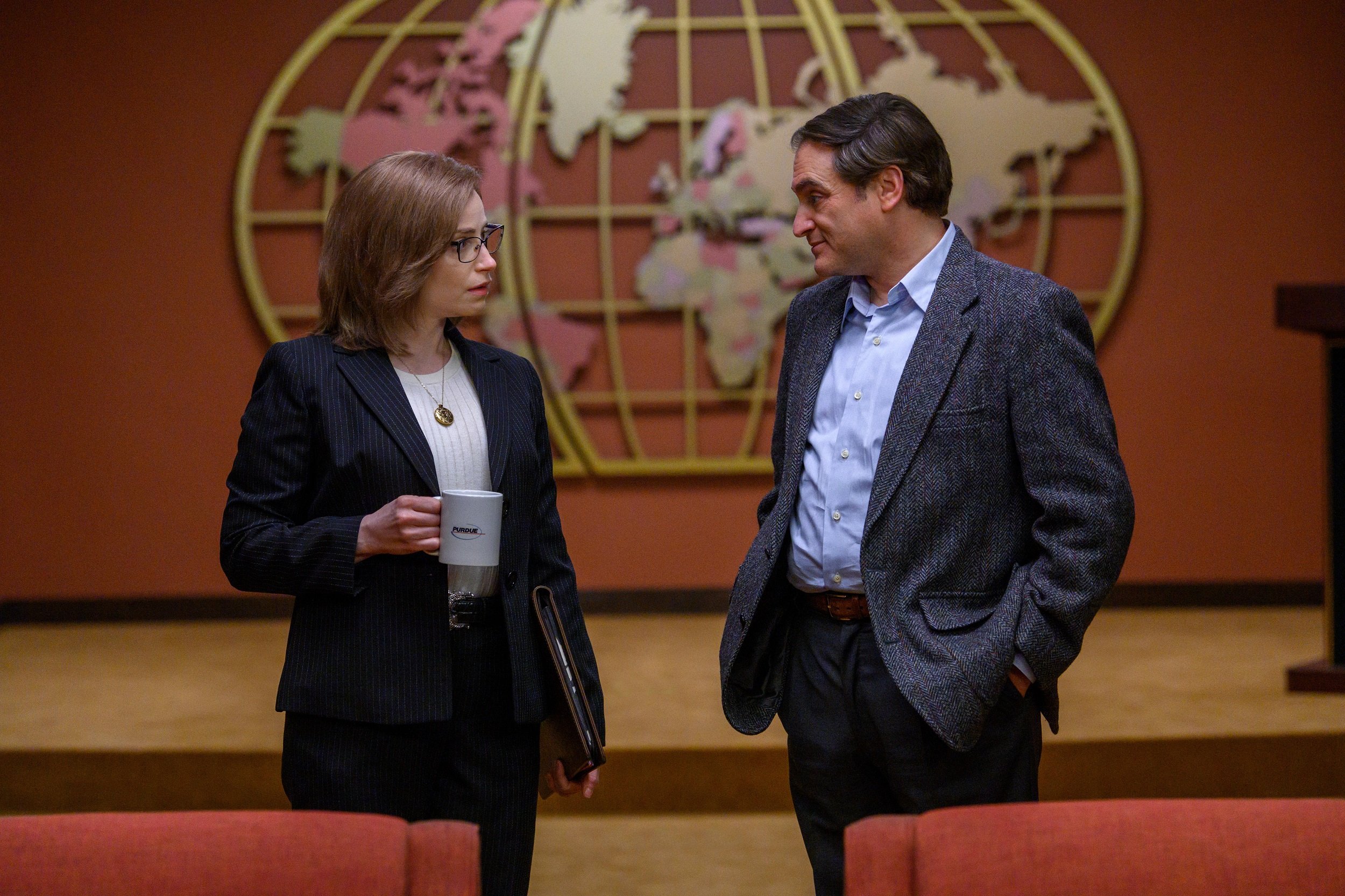 RELATED: 'Dopesick': The Real-Life Herschel Jick is 'Essentially Mortified' About the Porter Jick Study
Lastly, the devastating storyline in Finch Creek, Virginia, depicts Dr. Samuel Finnix (Michael Keaton) succumbing to pressures to prescribe the new drug to his patients. Meanwhile, it also follows a young female coal-miner, Betsy Mallum (Kaitlyn Dever), who takes OxyContin after a mining accident. She also becomes addicted, and the series follows the lengths Betsy and Finnix will go to secure more OxyContin.
Why did Danny Strong create 'Dopesick'?
In a recent interview, showrunner and creator Danny Strong admitted that he had no previous connection with Purdue Pharma or Oxycontin before creating Dopesick.
"My interest in it came purely from my outrage upon reading about it," Strong told The Takeaway. "I could not believe that a Pharma company run by a single family could be so deceptive, deceitful, dishonest. They could just lie through their teeth to sell an addictive drug as non-addictive."
Although the dishonesty truly bothered Strong, he remembers one moment when he knew he had to create a series about the opioid epidemic. 
"Here's what really kind of set my hair on fire when I was deep in my initial research of it," Strong began. "Our show dramatizes the 2007 case against Purdue Pharma that the U.S. Attorney brought. At the end of that, there is a settlement. There is a guilty plea by Purdue pharma. This is all historical record."
The case Danny Strong refers to is chronicled in Dopesick by actors Peter Sarsgaard and John Hoogenakker. The two men show how difficult it was for Rick Mountcastle and Randy Ramseyer to find a Whistleblower in Dopesick Episode 5. Everyone they spoke to was fearful of the harassment from Purdue Pharma if they testified. It took years for the two men to build their case against the company.
"What do they do after this guilty plea?" Strong asks. "Do they reformulate the drug right away? Are they contrite? Do they change their marketing? No, they sell even harder. They become even more aggressive. They act as if this is just a speed bump. It was just a fine, the price of doing business. They tripled their sales within two years."
Danny Strong hopes 'Dopesick' helps people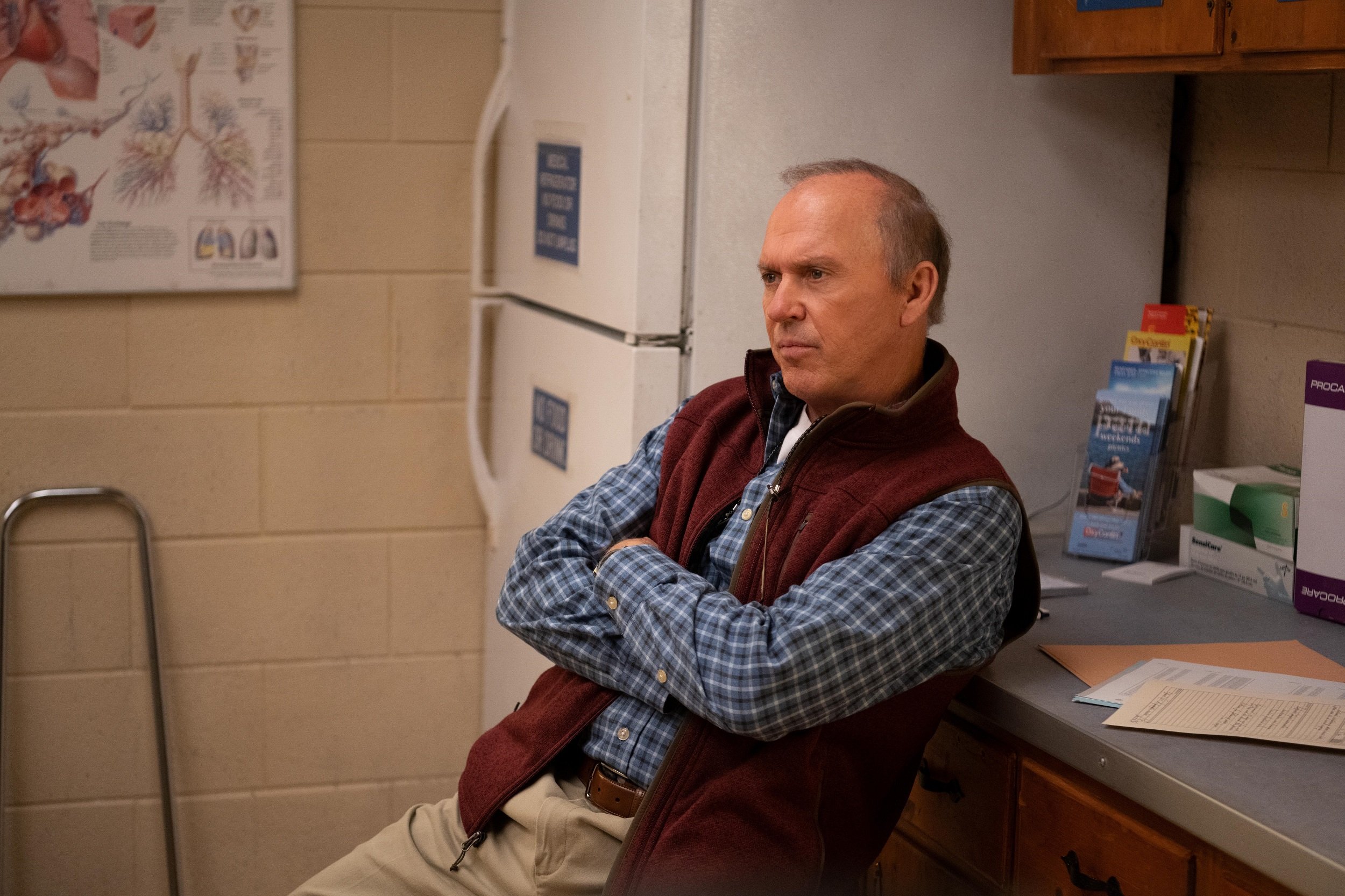 RELATED: 'Dopesick' Episode 4 'Pseudo-Addiction' Recap — Dr. Samuel Finnix Sinks Deeper
After making the Hulu miniseries Dopesick, Danny Strong also shared his hope for the drama. He wants it to help people see what happened and point them in the right direction to get help if they need it. 
"In the last two episodes, we dive into therapies of how to treat opioid abuse disorder that are highly stigmatized but are actually really helpful," Strong told the outlet. "They are really difficult for people to get access to some of these drugs."
Strong mentions two drugs often used to help treat opioid abuse.
"The show could also maybe do some good too," he adds. "If it could get more people into treatment that perhaps they weren't taking before."
The series created by Danny Strong, Dopesick, drops to Hulu weekly on Wednesdays at 12:01 EST.
How to get help: In the U.S., contact the Substance Abuse and Mental Health Services Administration helpline at 1-800-662-4357.