'Dopesick': Is Michael Keaton's Dr. Samuel Finnix Character Based on a Real Person?
Hulu's new drama miniseries, Dopesick, sucked viewers in, particularly with the moral dilemma that Dr Samuel Finnix (Michael Keaton) faces. Sales representative Billy Cutler (Will Poulter) touts OxyContin as a miracle drug for moderate pain. In the first several Dopesick episodes, Purdue Pharma sets the sales reps up with various pamphlets with false claims. The doctor reads the research and believes he's helping his patients. However, he ends up addicted to OxyContin in episode 4, along with nearly everyone he prescribed it to. Is Dr. Samuel Finnix in Dopesick based on a real person?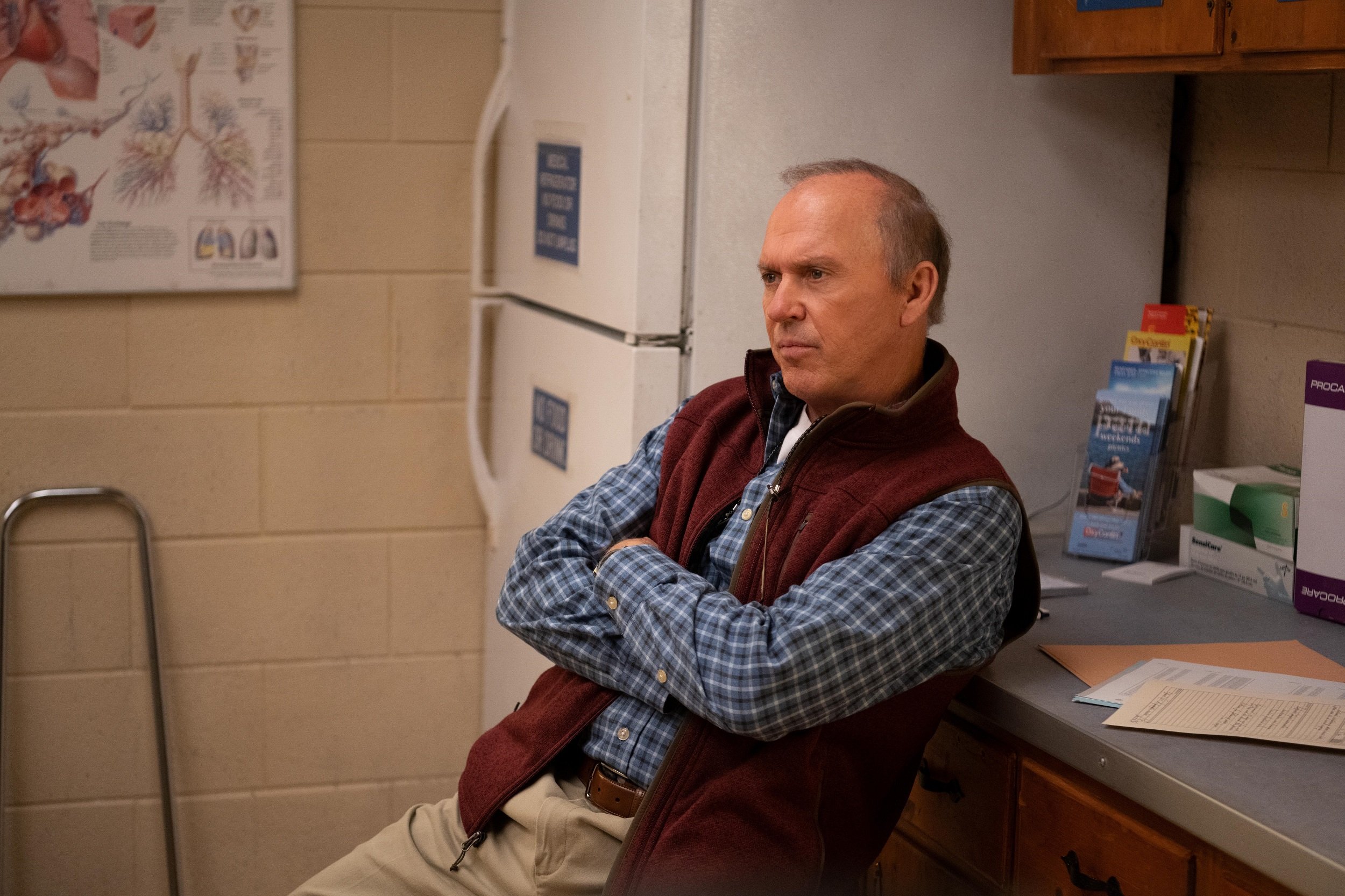 Is 'Dopesick' a true story?
The 8-part Hulu series, Dopesick, is based on Beth Macy's nonfiction book Dopesick: Dealers, Doctors and the Drug Company that Addicted America. As an executive producer on the series, Macy ensured that the portrayal of the opioid epidemic in America was accurate. The series creator Danny Strong also felt strongly about keeping the story's roots as accurate as possible. That's part of the reason why the Dopesick cast filmed in rural Virginia. Clifton Forge became the fictional town of Finch Creek, Virginia. Additionally, the Virginia Museum of Fine Arts became the setting for Richard Sackler's (Michael Stuhlbarg) boardroom meetings throughout the series.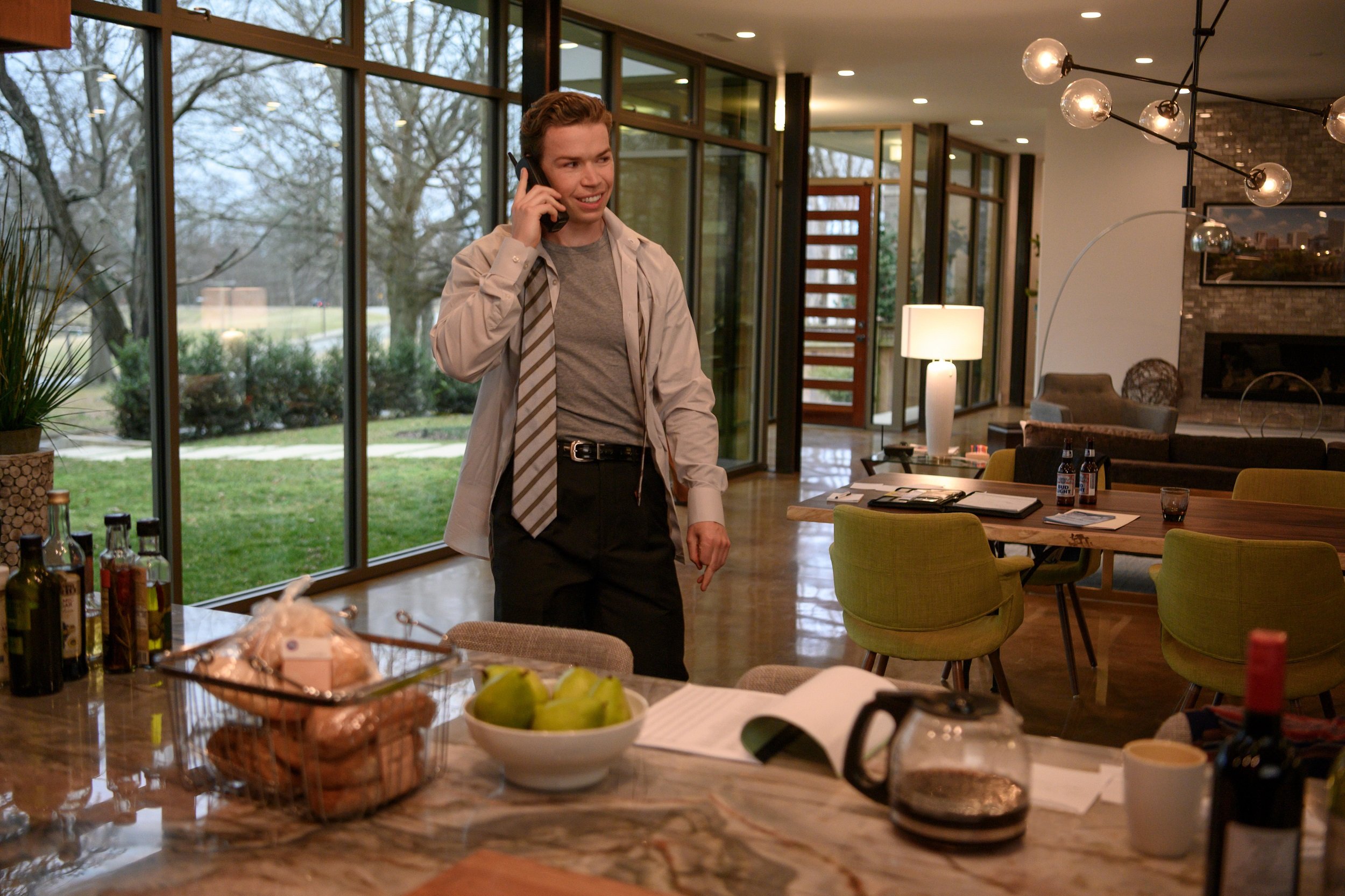 According to the CDC, prescription, opioid-related overdose deaths did increase drastically from 1999 to 2010 in the United States. That increase parallels the increase in prescribing opioids in the country, according to the findings. In Dopesick, the creators portray how Purdue Pharma ensured doctors like Samuel Finnix prescribed the drug.
In August 2021, The New York Times reported Richard Sackler claimed no responsibility for the opioid epidemic in America. However, by that time, Purdue pleaded guilty twice to federal criminal charges regarding the sales and marketing of OxyContin. The story of the opioid epidemic in the United States is devastatingly accurate in Dopesick. 
'Dopesick': Is Dr. Samuel Finnix based on a real person?
Dopesick accurately represents Richard Sackler, his father, Raymond Sackler (Lawrence Arancio), and his now ex-wife, Beth Sackler (Andrea Frankle). However, Dopesick's character, portrayed by Keaton, Dr Samuel Finnix, is not a real person. Instead, Macy told The New York Times that Finnix's character is a blend of numerous real-life people. 
In Dopesick, Finnix is led to believe that OxyContin considerably less addictive than other opioids. However, he finds out firsthand that something is amiss with that label. The series' creators spoke to a real-life doctor who prescribed the medication and became addicted to it. However, facets of his character come from other OxyContin patients as well. 
Michael Keaton explains why he took the role of Finnix in 'Dopesick'
Michael Keaton told the New York Times that he wanted to participate in Dopesick partially because his nephew died from drug use.
"You become consumed by the addiction," Keaton told the outlet. "It's soul sucking. It takes really great people down."
He wanted to take on the role of Finnix in Dopesick with the hopes of holding Purdue Pharma accountable.
"I take pride in holding those people accountable for the victims of this opioid crisis," he added.
New Dopesick episodes air on Wednesdays, dropping at 12:01 a.m. EST.