'Dopesick': The Real-Life Herschel Jick is 'Essentially Mortified' About the Porter Jick Study
Hulu's Dopesick dives deep into the roots of the opioid crisis in America, but is the Porter Jick Study referenced in episode 4 accurate? Randy Ramseye (John Hoogenakker) and Rick Mountcastle (Peter Sarsgaard) search for the mysterious Porter Jick study in the episode. The research claimed that less than one percent of those prescribed OxyContin become addicted. Yes, the events portrayed surrounding the Porter Jick study in Dopesick are real, and the real-life Herschel Jick is "mortified." 
[Spoiler alert: This article contains spoilers from Dopesick Season 1 Episode 4 'Pseudoaddiction.']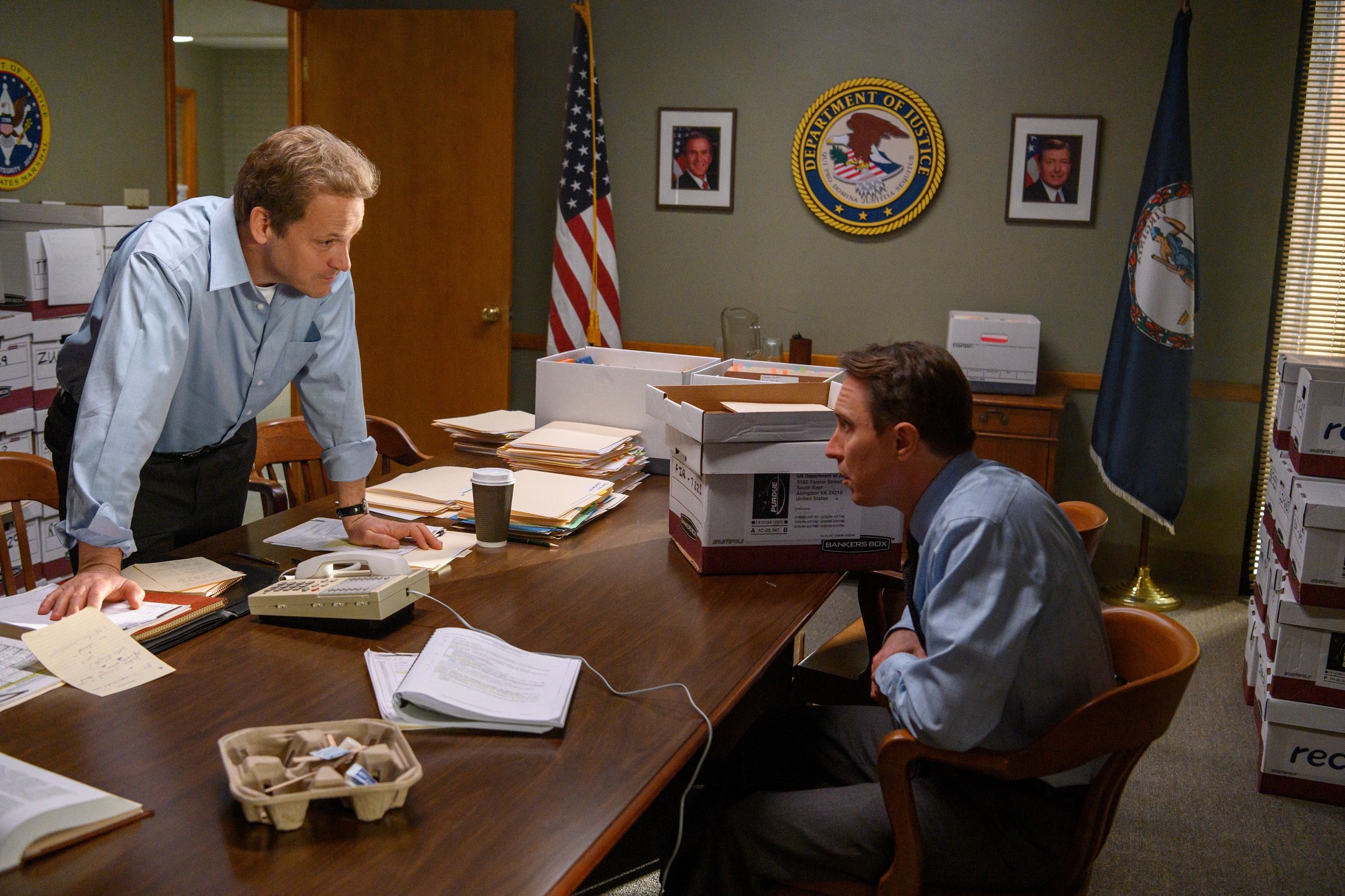 'Dopesick' Episode 4, 'Pseudoaddiction' recap: The Porter Jick Study
In Dopesick Episode 4, Rick calls the New England Journal of Medicine and finally tracks down Dr. Herschel Jick. The latter conducted the study saying that less than 1% of OxyContin users become addicted. Dr. Samuel Finnix (Michael Keaton) found out firsthand the dangers of the drug. Later, it turned out that the study was only a "letter to the editor" about patients confined to a hospital. It was no official study but only an observation. 
Also, the letter was only five sentences long. Dr. Russell Portenoy (Shane Callahan) co-authored an article in PAIN magazine citing the letter as a study. He's a significant spokesperson for Purdue Pharma. This admission by Dr. Jick greatly helps Rick and Randy's case by stating that the Porter Jick study wasn't a study at all. It was only a series of observations from a hospital setting. The patients Jick observed never took the prescription pain medications home, so it's entirely irrelevant for OxyContin addiction outside of a hospital setting. Additionally, it was only an observation, not a complete research study.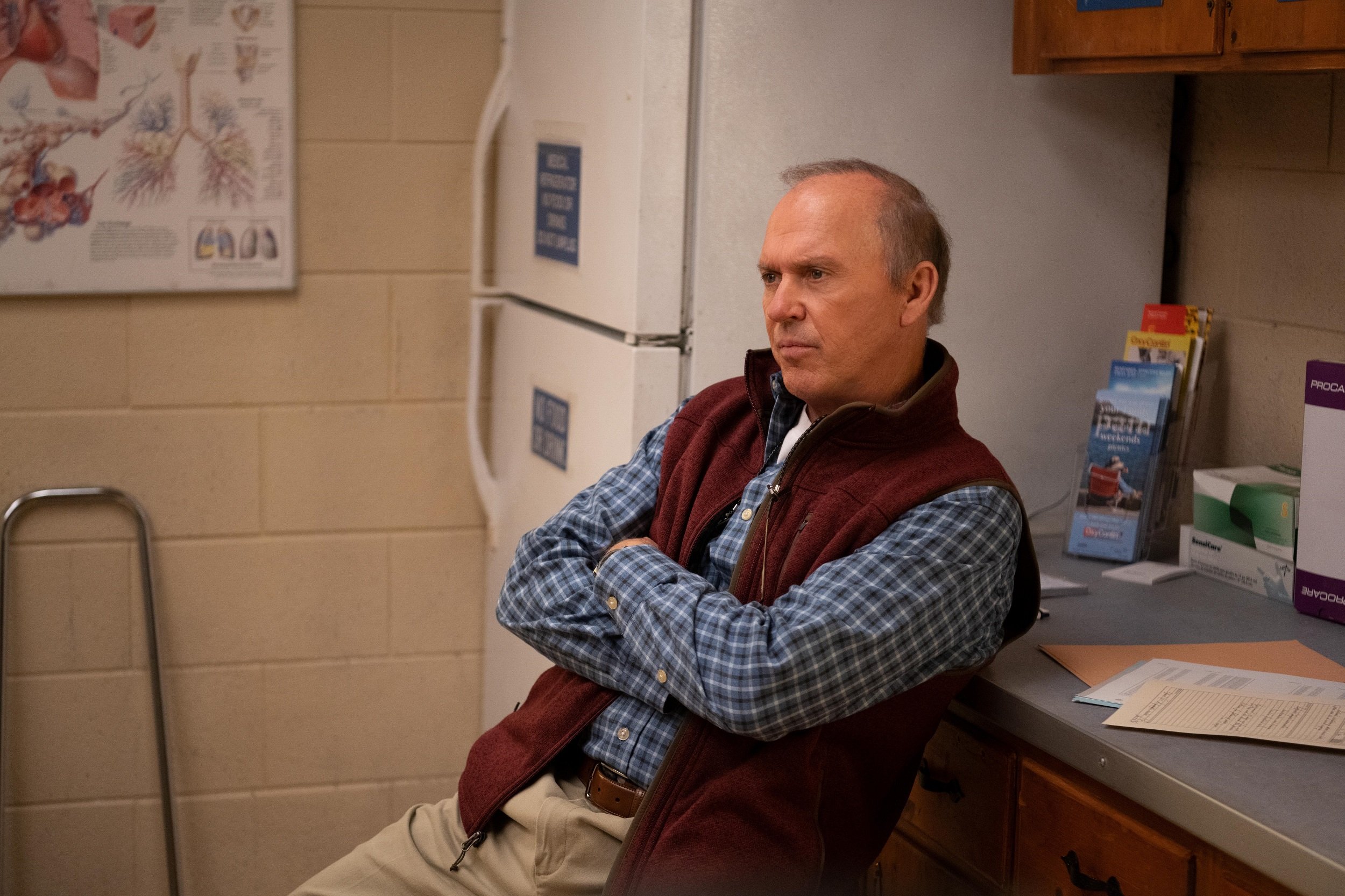 The Porter Jick study is real, not created for the drama series, 'Dopesick'
Yes, the Porter Jick study is real and the Dopesick creators did not make it up for TV. Exactly like it's explained in the series, the study is only a letter to the editor from graduate student Jane Porter and Hershel Jick, M.D. In 1980, the pair observed their findings at the Boston Collaborative Drug Surveillance Program at Boston University Medical Center in Waltham, MA. Then, Porter sent their results in the form of a letter to the New England Journal of Medicine, where it resides online today. In 2021, the series accurately states that the letter was only five sentences long.
"Recently, we examined our current files to determine the incidence of narcotic addiction in 39,946 hospitalized medical patients who were monitored consecutively," the letter began. "Although there were 11,882 patients who received at least one narcotic preparation, there were only four cases of reasonably well documented addiction in patients who had no history of addiction. The addiction was considered major in only one instance. The drugs implicated were meperidine in two patients,2 Percodan in one, and hydromorphone in one. We conclude that despite widespread use of narcotic drugs in hospitals, the development of addiction is rare in medical patients with no history of addiction."
The real-life Herschel Jick is 'essentially mortified'
Like in Dopesick, Herschel Jick testified as a government witness in one of the lawsuits against Purdue Pharma regarding his Herschel Jick study. In an interview with the Associated Press, he indicated that pharmaceutical companies took the letter out of context. During the interview, he said in no way is his letter stating that patients who use opioids for the long term outside of a hospital won't get addicted. 
"I'm essentially mortified that that letter to the editor was used as an excuse to do what these drug companies did," Jick told the outlet in 2017. "They used this letter to spread the word that these drugs were not very addictive."
Dopesick drops to Hulu weekly on Wednesdays at 12:01 EST.
How to get help: In the U.S., contact the Substance Abuse and Mental Health Services Administration helpline at 1-800-662-4357.