Doris Roberts' 1st Emmy Win Wasn't for 'Everybody Loves Raymond'
A veteran actor with decades of television experience under her belt before joining Everybody Loves Raymond, Doris Roberts won a new generation of fans when she took on the role of Marie Barone on the classic comedy.
While Roberts earned Emmy awards for the part, Raymond wasn't the first show for which she was recognized with the honor.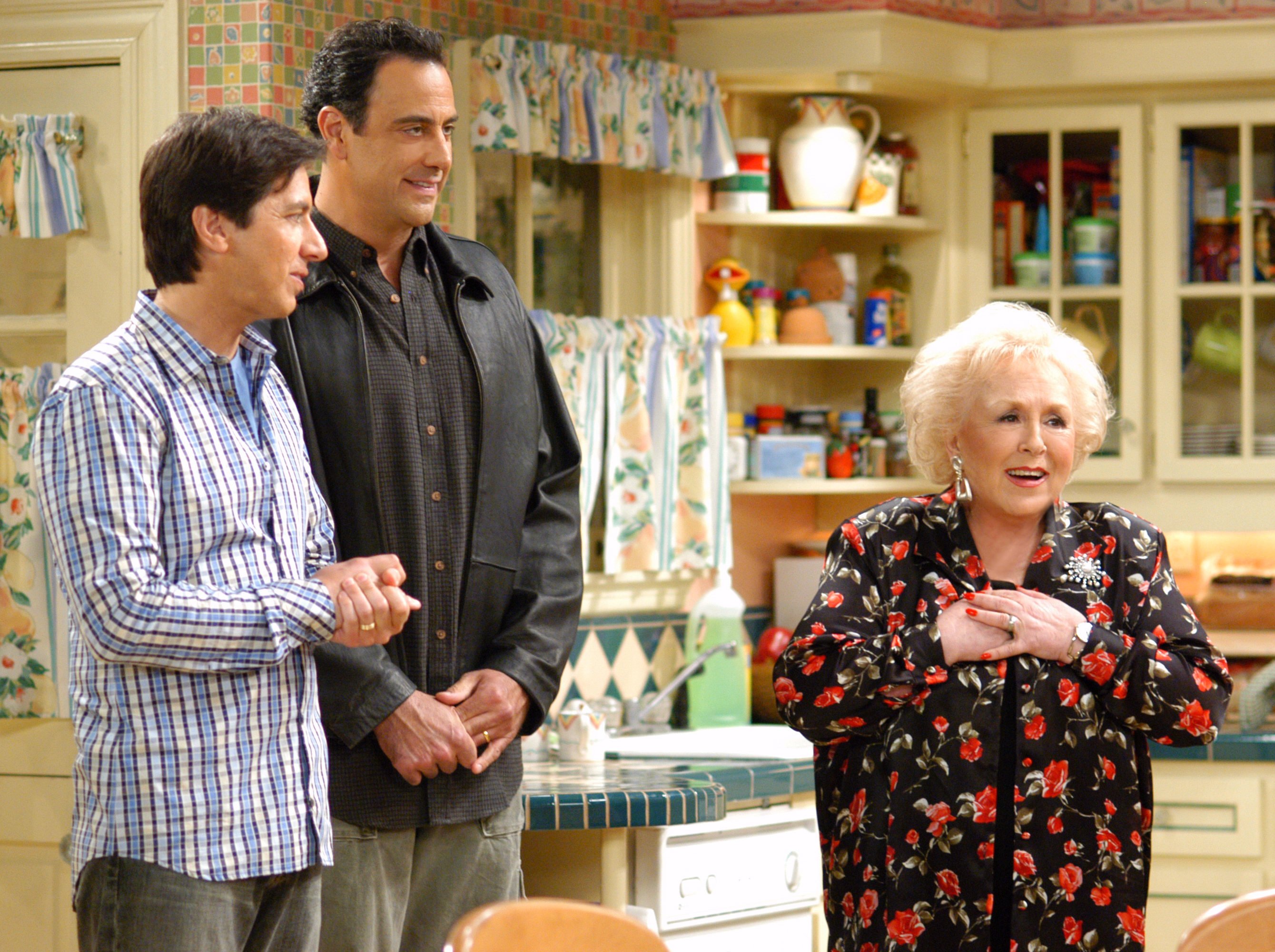 Roberts won multiple Emmys for 'Everybody Loves Raymond'
The actor earned an incredible four Emmys for her role as matriarch in the comedy about the enmeshed and comically dysfunctional Barone family. The show ran for nine seasons on CBS, and Roberts declared its enduring legacy in an interview with the Television Academy Foundation.
"Everywhere I go, they scream about the show," she said of fans' reactions to the end of the series in 2005, which took place at the time of Roberts' interview. "They are so sad that it's ending and I say that it's not because it's in syndication. It's been sold through 2013 and now they're ready to sell the next grouping. It will be on forever. People tell me they'd rather watch us than watch the news at night. Because they go to bed with a smile on their face."
The series for which Roberts won her 1st Emmy
As mentioned, Raymond wasn't Roberts' first series by any means. The actor, who got her show biz start in the 1950s, appeared throughout the years on several successful series including Barney Miller; Fantasy Island; The Love Boat; Alice; Cagney & Lacey; Full House; Murder, She Wrote and more.
She earned her first Emmy in 1983 for Outstanding Supporting Actress on a Drama Series in the medical drama St. Elsewhere. Roberts played a homeless woman in her guest appearance on the show.
"It was wonderful," Roberts said of working on the series. "I did a lot of research. I would go to different places, I went to Santa Monica and I watched these people. Most of them are paranoid. They're terrified of being in a four-walled room. They are so frightened that someone's going to hurt them, or steal from them, whatever few things they have."
The actor's husband urged her to win that 1st Emmy
Roberts shared an amusing remark made by her late husband before she won her first Emmy. He died in 1983 after living with leukemia and while he was in the hospital let her know he was rooting for her to win.
"I have to tell you, my late husband William Goyen, very ill in the hospital with leukemia and I was up for the Emmy award for St. Elsewhere," she recalled. "And he turned to me; he was holding me, and he said, 'Oh darling, I hope you win. To prove to the world that you do better work than Love Boat.' And I did indeed win."
RELATED: 'Everybody Loves Raymond's Doris Roberts on the Reason She Probably Wasn't Asked to Return to 'The Middle'