'Double Shot at Love' Fans Are Calling This R&B Hit Pauly DelVecchio and Nikki Hall's Theme Song
Jersey Shore: Family Vacation's Pauly DelVecchio has found love with model and reality star Nikki Hall. Double Shot at Love fans have found the perfect song to define DelVecchio and Hall's relationship, considering how it started versus how it's going.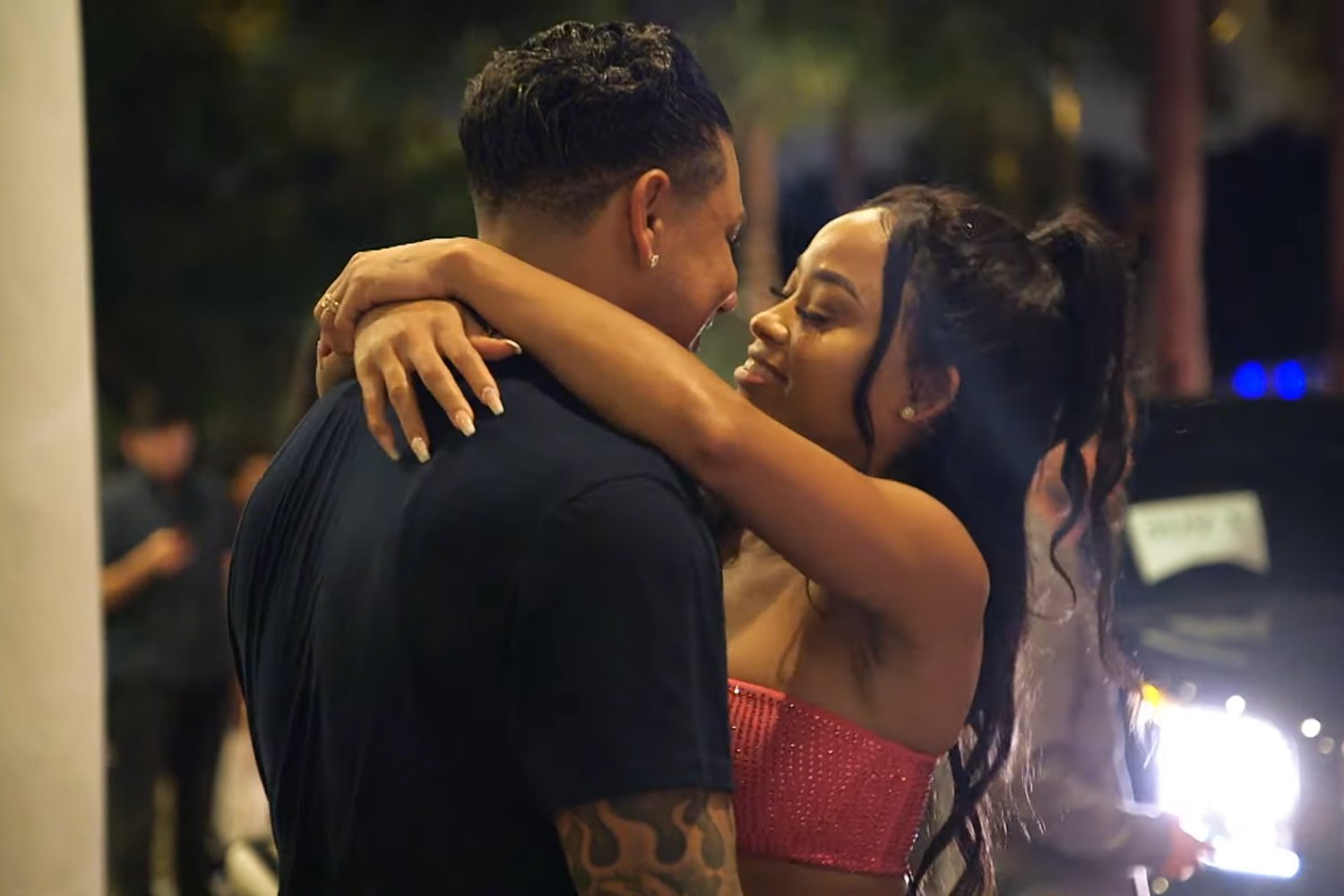 Nikki Hall and Pauly DelVecchio met on 'Double Shot at Love'
After years of being single, DelVecchio and his Jersey Shore bestie Vinny Guadagnino decided to give love a real shot. They both joined the cast of Double Shot at Love, an MTV dating series similar to The Bachelor. The Jersey Shore guidos dated 20-some women simultaneously, but instead of handing out roses, the men would call cabs for the women they sent home.
Early in season 1, it was clear to many fans that Hall and DelVecchio had something special. She made it to the season 1 finale along with Derynn Paige, another woman vying for DelVecchio's heart. When DelVecchio made the shocking decision to "roll solo," Hall was heartbroken.
Pauly DelVecchio and Nikki Hall gave their relationship another 'shot at love'
When Double Shot at Love Season 2 was announced, many fans weren't sure what to expect. Instead of looking for love again, DelVecchio and Guadagnino brought their exes back to live and work in Las Vegas.
Shockingly, Hall returned to the series. After a difficult start to the season, Hall decided to forgive DelVecchio. Together, they moved on and were able to start their friendship over. 
By the end of the season, DelVecchio and Hall's relationship had evolved even more. When season 2 wrapped, Hall remained in Las Vegas. And when the world shut down because of the coronavirus (COVID-19) pandemic, Hall and DelVecchio quarantined together.
RELATED: 'Double Shot at Love': Fans Hate the Idea of a Spinoff Featuring These Roommates
"The pandemic hit and quarantine gave [our relationship] a real shot," DelVecchio told Us Weekly. "[Quarantine] actually helped. I think it helped put me in one spot for a period of time instead of being on tour." 
DelVecchio's Jersey Shore family and fans are happy he found his partner in crime. 
"He sounds so happy and excited about his relationship," one fan said. "I love them together. And it's nice to see [the Jersey Shore roommates] are all happy for him."
'DSAL' fans are calling 'Boo'd Up' by Ella Mai Nikki Hall and DJ Pauly D's theme song
Double Shot at Love fans are extremely active on Reddit. Many of them have been celebrating DelVecchio and Hall's relationship, banning anyone who speaks poorly of Hall.
Recently, one fan shared a tune by songwriter Ella Mai, calling it the "theme song" for DelVecchio and Hall's relationship. 
RELATED: 'Double Shot at Love': If Pauly DelVecchio and Nikki Hall Do This, Fans Won't Be the First To Know
For many Double Shot at Love fans, the song represents DelVecchio and Hall's relationship as a whole. In the song, Mai talks about her struggle to move on from someone. Fans found similarities in what Hall was going through after DelVecchio broke her heart. "Now I know I'll never get over you until I find something new," Mai sings. 
As the song evolves, there are even more similarities between Mai's lyrics and Hall's relationship with DelVecchio. "I wanna build this love — everything you want you ain't gotta ask for."
After season 2, DelVecchio and Hall did just that — let their relationship build. Now, the couple are happy together riding out the rest of the pandemic.