'Double Shot at Love' Fans Only Care About 1 Relationship in Season 3
'Double Shot at Love' might be about Vinny Guadagnino finding a girlfriend, but all many fans care about is the love Nikki Hall and DJ Pauly D share.
Jersey Shore: Family Vacation stars Pauly DelVecchio and Vinny Guadaganino will return with new episodes of Double Shot at Love. In season 3, DelVecchio will help his best friend look for a girlfriend. Ironically, even though Double Shot at Love Season 3 is all about the "Keto Guido," there's only one thing many fans care about — seeing more from DJ Pauly D and Nikki Hall.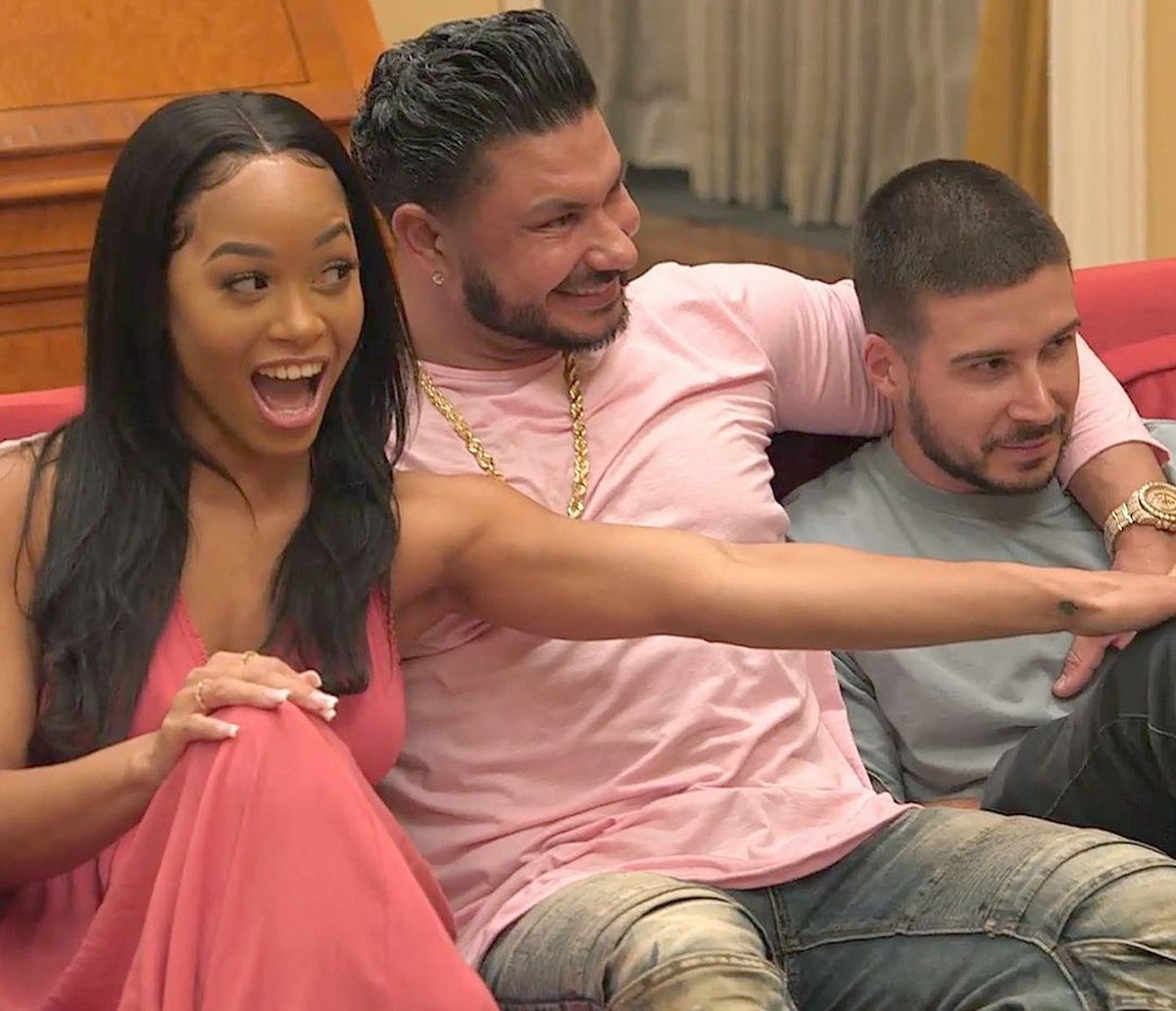 'Double Shot at Love' Season 3 will return 'later this year' 
In April, MTV confirmed another season of Double Shot at Love is coming. According to a press release from MTV, season 3 will focus solely on finding Guadagnino a match. 
"DJ Pauly D and Nikki will guide Vin toward finding his own happiness — this time with an insider's perspective of what it's like on the other side," reads the announcement. Last season, DelVecchio and Hall gave their relationship another shot. Today, they live together in Las Vegas. 
DJ Pauly D and Nikki Hall's relationship is all 'Double Shot at Love' fans want to see in season 3
While we still don't have an official release date for the new season of Double Shot at Love, many fans anxiously await new episodes. "Who else is excited for Double Shot Season 3?" a fan on Reddit asks. "I'm over here counting down the days! I'm really excited to see Nikki and Pauly host." 
DelVecchio and Hall announced their relationship on the Double Shot at Love Season 2 reunion. Now, many fans can't get enough. 
"I'm so happy for the both of them," comments another Reddit user. "They really do seem like a match made in heaven. It will be very interesting to see how season 3 plays out." 
Another fan commented what many are thinking: "I'm curious to see if Vinny makes a connection with one of the ladies, but I'm really only interested in Pauly and Nikki." 
'Double Shot at Love' with DJ Pauly D and Vinny Season 3 spoilers 
While DelVecchio, Hall, and Guadagnino were filming at the Adero Resort in Arizona, a local fan did some sleuthing. They shared a majority of their findings on Reddit. 
From the setting of one of Guadagnino's dates to who some of Guadagnino's potential suitors, this fan shared plenty of Double Shot at Love Season 3 spoilers. Another fan believes they spotted Angelina Pivarnick on the set at one point. 
"Angelina posted a picture of her getting on a plane today," one fan said on Reddit. "I remember a few weeks ago she responded to a comment Pauly made on her IG with 'see you soon.' Maybe she will be on DSAL 3 in some capacity too?"
Does Vinny Guadagnino have a girlfriend? 
While filming the new season, Guadagnino left what fans perceived to be a flirty comment on DSAL star Maria Elizondo's Instagram. However, other fans paid more attention to a post on the reality star's Instagram, believing it means he has a girlfriend due to the show. 
Fans will have to tune in to Double Shot at Love Season 3 to see if Guadagnino finds a girlfriend. Stay tuned to Showbiz Cheat Sheet for updates on the release date for Double Shot at Love.