'Double Shot at Love': Fans Hate the Idea of a Spinoff Featuring These Roommates
Now that Double Shot at Love Season 2 is over, fans wonder about the possibility of another season or a spinoff show with some of the same cast. While many fans are hopeful for a Jersey Shore spinoff, other fans don't want to see these two Double Shot at Love ladies again any time soon.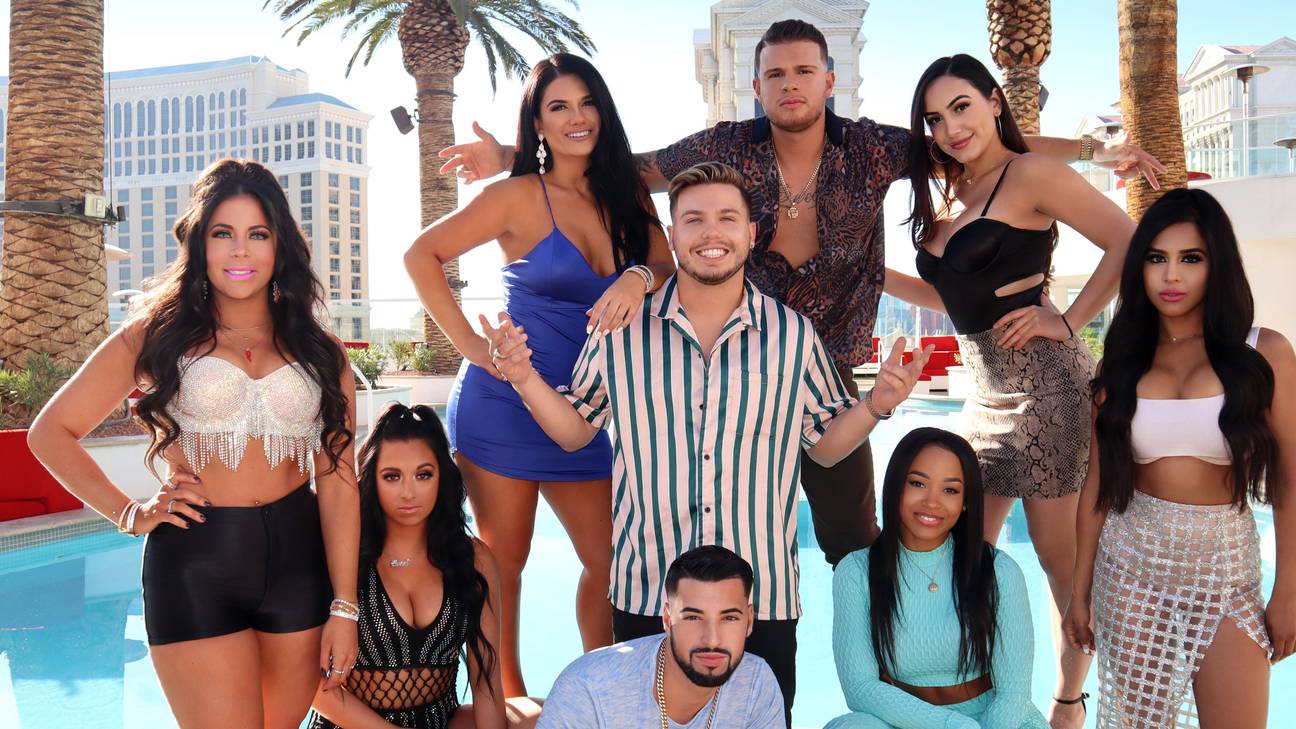 The cast of 'Double Shot at Love' might be part of 'Jersey Shore: Family Vacation' 
Double Shot at Love's sophomore season had less to do with Pauly DelVecchio and Vinny Guadagnino dating. Instead, it was about a group of outgoing roommates living and working in Las Vegas. As such, many fans felt like they were watching a reboot of Jersey Shore. 
When showrunners brought in some of the Jersey Shore roommates as guests on Double Shot at Love, most fans decided they wouldn't mind a spinoff series if it were to happen. Antonio Locke, better known as "Pool Party Papi," teased the idea of a potential spinoff during an interview with A Tale of Two Sams Podcast in July 2020. 
"They're trying to give us maybe like a Jersey Shore spinoff," Locke said. "They want all new faces, which we appreciate and love… When I see comments on pictures like 'Jersey Shore 2.0,' I'm like 'That's what we're going for!'"
A spinoff series has yet to be confirmed. But, considering her relationship status, it seems like Nikki Hall will be part of the next season of Jersey Shore: Family Vacation.
Derynn Paige and Nikki Hall are definitely not friends
After part 2 of the Double Shot at Love reunion special, Paige shared a tweet regarding a spinoff series starring her saying, "Thank you, I'd watch that." 
In replies to her tweet, Paige received a lot of hate in since-deleted comments from her roommates Hall and Maria Elizondo. "No one would watch that," Elizondo said. "Don't pitch it."
Hall followed with a reply reading: "I can't stand you." 
Despite the comments from Elizondo and Hall, fans supported the idea of a Paige-focused spinoff show. One fan even suggested the idea of a series starring Paige and Brittani "B-Lashes" Schwartz. 
Most 'Double Shot at Love' fans don't want a spinoff starring Derynn Paige and B-Lashes 
There are some Double Shot at Love fans out there who would watch a series centered on Paige and Schwartz. But when the Paige retweeted about the idea, more fans felt comfortable speaking out about their disdain for the duo. 
"Derryn has a bad personality," one fan wrote on Reddit regarding the idea. "B-Lashes has never even spoken to a guy romantically in 2 seasons. Why the F would they make a good dating show."
Other fans agreed, including one who said: "Hell no I would never watch their show lol. I'm surprised people even like them."
Instead, fans would rather see a dating show involving Elizondo. "Hard pass," another fan said. "A dating show with Maria, however would bring in the ratings, I feel like. It could be the precursor to likable [Are You the One?] contestants getting a new shot at love."
It's unclear if MTV will pursue a dating show involving any of the women from Double Shot at Love. But fans have their demands.