'Double Shot at Love' Fans Think Vinny Guadagnino Is in a New Relationship Thanks to Instagram
'Double Shot at Love' fans think they know who Vinny Guadagnino's dating — if he's even in a relationship.
Vinny Guadagnino will once again look for a relationship on Double Shot at Love Season 3. His friend and Jersey Shore: Family Vacation star Nicole "Snooki" Polizzi says he's doing another season of the show because he's "good for TV." But that doesn't mean fans won't tune in to see Guadagnino's new prospective girlfriends. 
Double Shot at Love Season 3 doesn't have a premiere date yet, but that fans think Guadagnino is in a new relationship. Find out who they think the reality TV star is currently dating, thanks to a recent Instagram post.
[SPOILER ALERT]: This article may contain some spoilers for Double Shot at Love Season 3].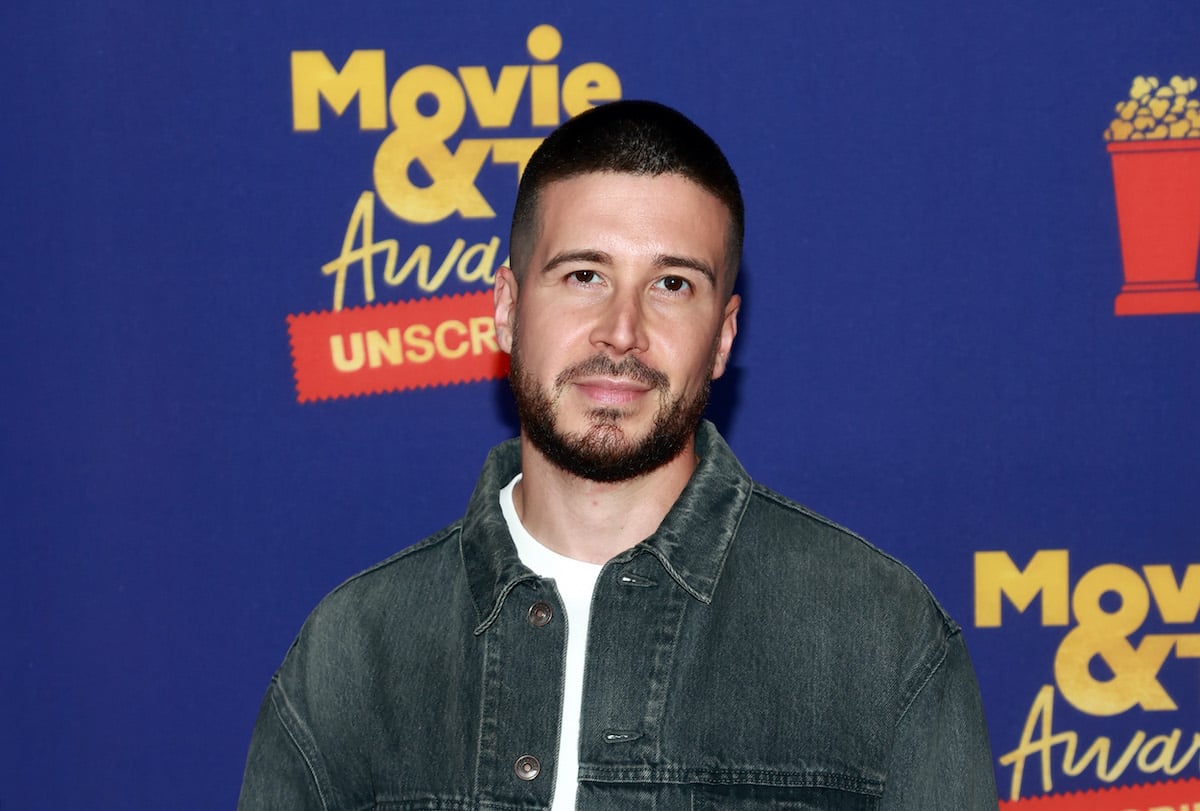 'Double Shot at Love' cast filming season 3 in Arizona 
Since MTV announced Double Shot at Love would return later this year with all-new episodes, fans have been paying close attention to Guadagnino. In the new season, the "Keto Guido" will look for love with the help of Pauly DelVecchio and his girlfriend Nikki Hall. 
An Arizona native has been sharing behind-the-scenes pictures from the set of Double Shot at Love Season 3, which was filmed in a bubble at the Adero Resort. During his season 3 journey, Guadagnino has also been active on social media. 
Some fans noticed Guadagnino's recent comment on an ex-girlfriend's Instagram, and many of them feel it's extra flirty. Others have been paying more attention to a recent post that mentions having a girlfriend. 
Vinny Guadagnino Instagram post leaves fans curious 
On May 23, Guadagnino shared a photo to Instagram with the caption: "Don't care if it's Michael B. Jordan that's callin' my woman to f*ck. She ain't gon' never pick up." Many fans read into the caption. 
"Is Vinny messing with us or does this mean DSAL3 was actually successful?" a fan asked on Reddit. Some fans in the thread think Guadagnino could be with season 3 star Emily Piccinonno. 
"I think it's him and Emily," commented a fellow fan. "She has been tossing out breadcrumbs." Other fans agree, adding how they think she wants it "KNOWN she was picked." Piccinonno's Instagram Stories over the weekend read: "All I want is breadcrumbs" with an upside-down smiley face and a middle finger, so she knows fans are on to her.  
"It's a J. Cole lyric and the song is hot right now — that's probably the extent of this meaning," a fan aptly replied. At this point, which woman Guadagnino chooses at the end of Double Shot at Love Season 3 is purely speculation. 
Vinny Guadagnino found romance on 'Double Shot at Love' in the past 
At the end of Double Shot at Love Season 1, Guadagnino asked Alysse Joyner to be his girlfriend. Their relationship didn't work out, but there's something about the Double Shot at Love environment that works.
During season 2, the premise of the show was less about Guadagnino dating. But he still gave romance with Maria Elizondo, an ex-girlfriend from season 1, another shot. The two slept together and went on a date but left season 2 single — hence the need for Double Shot at Love Season 3. 
Will Guadagnino find his match in the new season of Double Shot at Love?  Fans will have to watch to find out. Stay tuned to Showbiz Cheat Sheet for updates on the Double Shot at Love Season 3 premiere date.