'Double Shot at Love': How a Restraining Order Helped Marissa Lucchese Get Cast for the Show
Double Shot at Love's Marissa Lucchese has an interesting reason for joining MTV's cast of reality television stars. Find out how a restraining order motivated Lucchese to audition for the Pauly DelVecchio and Vinny Guadagnino dating show.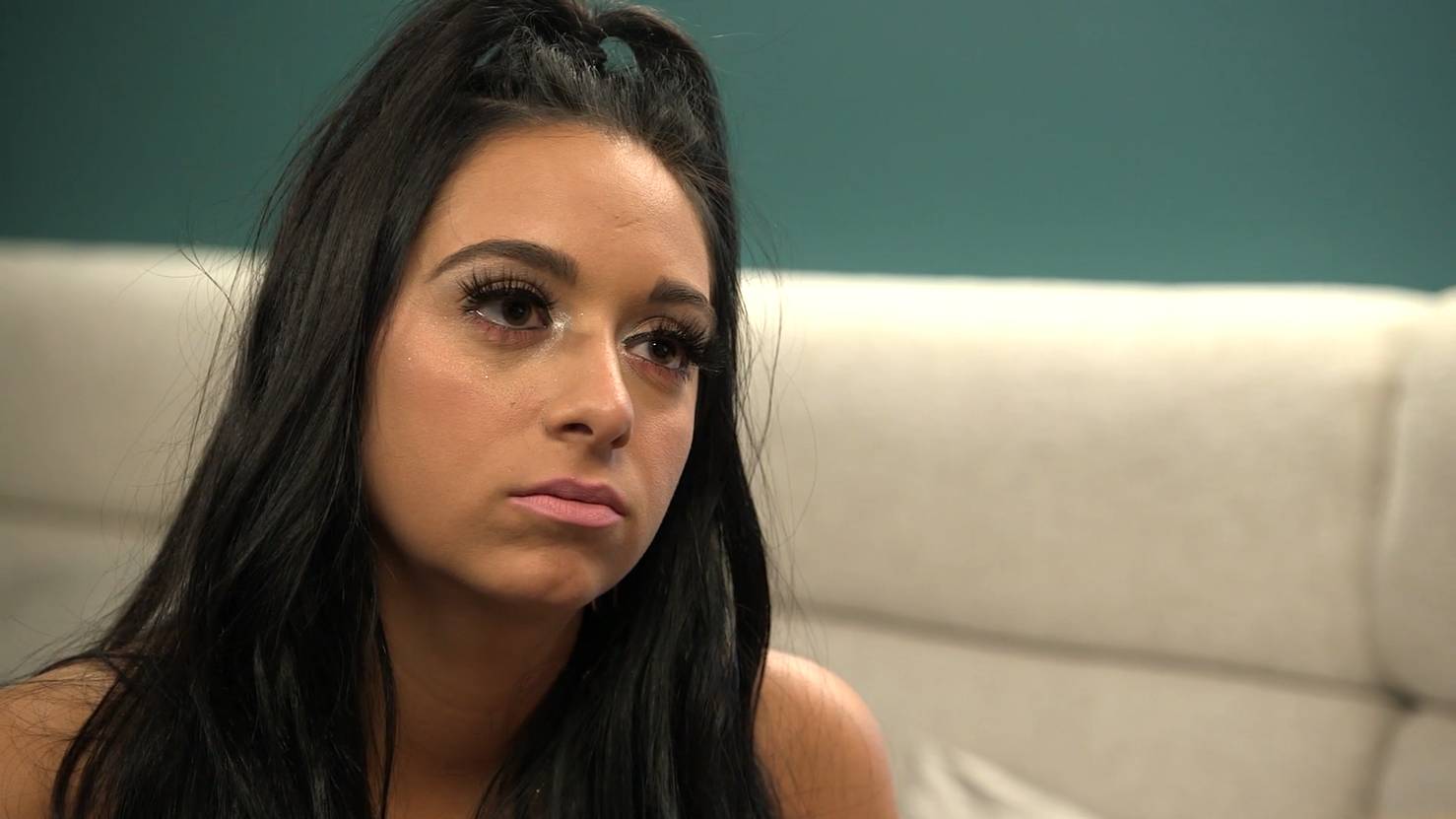 'Double Shot at Love"s Marissa Lucchese was made for reality television
Lucchese is passionate about makeup and beauty, but she always felt destined to become a reality star. "I've always wanted to be on some sort of reality TV," Lucchese explained on The Moral Hangover podcast. "Whether it was acting, in movies, commercials, [or] the reality end."
Lucchese said her friends and family have always told her that she was made for reality television, but Lucchese never thought anything would come of it. That is, until her life took a turn.
Marissa Lucchese's 'mid-life crisis' helped her get on 'Double Shot at Love'
Lucchese was looking for a change after a bad breakup. "I had to get a restraining order," she admitted on the podcast. "I kind of was like, 'I'm in such a dark place right now, and I want to make a change, step out of my comfort zone, put myself out there, and see what happens.'"
And that's what she did. Lucchese went to MTV.com and applied for shows they were casting at the time. The calls and interviews came pouring in.
Before filming started, Marissa Lucchese didn't know which reality star she would date
At the time of her interview, MTV wasn't revealing who the reality star bachelor was going to be. "They called me one day and said, 'We're doing this bachelor show,'" Lucchese explained. "They didn't really say what it was for season 1 of Double Shot. We didn't even know it was going to be two [people]." All MTV told Luchesse was that the eligible bachelor was a "really big reality star."
Lucchese said the experience was "surreal and crazy." Initially, she applied for another show MTV was casting for at the time. Producers saw the energy and personality she had on camera and thought she was a better fit for Double Shot at Love.
Marissa Lucchese was a little nervous about joining the 'Double Shot at Love' cast
Before Lucchese was cast for the show, she didn't let herself to get her hopes up. As soon as she got the call confirming her place on the dating show, Lucchese "was like 'Holy sh*t, this is actually happening."
Lucchese felt a mix of emotions about joining the cast. "I didn't know what to feel," she explained, continuing:
Walking into that house, you don't know what to expect. One, you don't know who the guy is [and] whether you're going to like him or not. Two, you know how girls are. They're petty. So you're going to walk in, and you don't know what personality types you're walking into, and you know there's going to be drama. You're kind of going in there guns blazing.
RELATED: 'Jersey Shore: Family Vacation' Is Premiering in November but Some Fans Aren't Excited
As if that weren't enough to compete with, Lucchese said Double Shot at Love Season 1 was her first time away from home. "I never did college, I never experienced not being away from home," she said, calling it an adjustment. 
With two seasons of the MTV reality series under her belt, Lucchese still refers to the experience as "wild and surreal." Will she join some of the other Double Shot at Love girls in the next season of Jersey Shore: Family Vacation? Only time will tell!