'Double Shot at Love': How Nikki Hall Deals With Fans Who Love To Hate on Her
Model Nikki Hall got her big break on MTV's Double Shot at Love. Jersey Shore star Pauly DelVecchio and Hall may have rekindled their relationship in season 2, but there are still plenty of fans who have a distaste for the reality television star. Here's how Hall handles the haters that come at her on social media.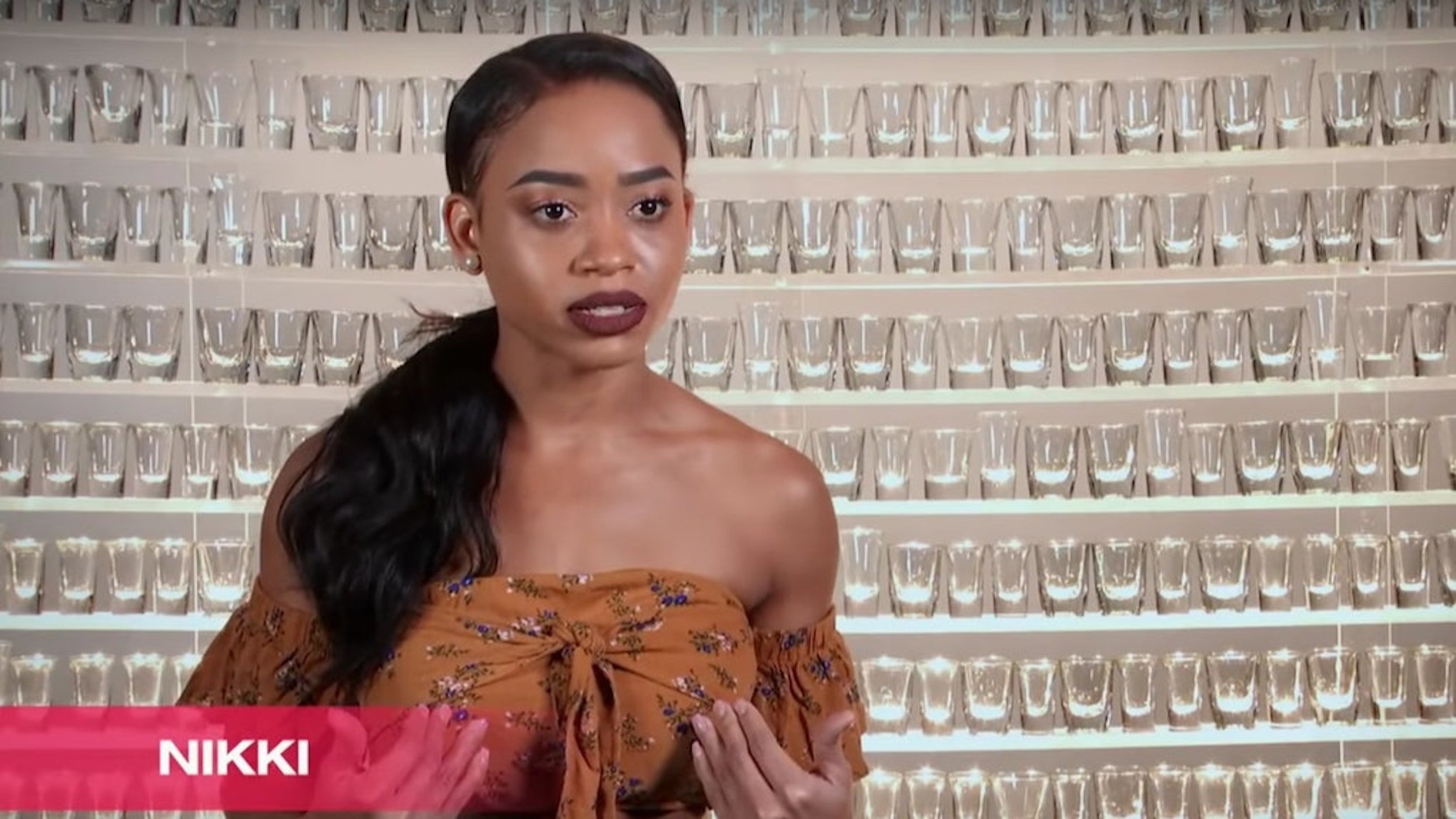 Pauly DelVecchio broke Nikki Hall's heart 
DelVecchio met Hall during season 1 of Double Shot at Love. The model quickly fell for the Jersey Shore DJ, outwardly professing her love for him. Unfortunately, when it came time to choose between Hall and competitor Derynn Paige, DelVecchio shocked everyone. 
"I'm rolling solo for now," he said during the finale episode of season 1. After the show ended, Hall and DelVecchio had a very public falling out on Twitter. She shared screenshots of their private text conversations wherein DelVecchio told her he loved her. After airing their dirty laundry, DelVecchio blocked Hall for some time. 
Nikki Hall gave Pauly DelVecchio a 'Double Shot at Love' 
Despite their falling out, Hall returned to shoot the second season of Double Shot at Love. Though she neglected to speak to DelVecchio early on, Hall eventually warmed up to her ex. By the end of the season, the two couldn't keep their hands off of each other. They agreed they would continue to get to know one another after the show wrapped. 
It's unclear whether Hall and DelVecchio are still "taking things slow." Fans are hoping to clarify Hall's relationship status in the Double Shot at Love reunion special. 
A lot of fans didn't like Nikki Hall's 'possessive' attitude in season 1 of 'Double Shot at Love' 
Early on in season 1, Hall made it clear that she was a fierce competitor. The other girls in the house quickly drew a line between themselves and Hall, but she didn't let that distract her from her goal of winning DelVecchio over. 
Many fans sided with the rest of the girls in the house, harboring a dislike for Hall. "Nikki is the most possessive and jealous [woman] I have ever seen on a dating show," one Double Shot at Love fan wrote on Reddit. "She's a cry baby, and she really already thinks Pauly is her man. I can't — I'm watching this week's episode, and I'm already pi*sed." 
While many fans have shifted their perspective and started to root for Hall, the haters are still out there. 
Nikki Hall isn't afraid to block the trolls 
Most Double Shot at Love fans have noticed a change in Hall. Because season 2 isn't a competition, many fans believe they see a more authentic, less dramatic side of the reality star — and they're enjoying it!
One fan thinks Hall has always been this way, but the way the show was edited gave fans a different perspective. "When people say Nikki has grown a lot this season, I don't think that's correct," they wrote on Reddit, continuing: 
Last year nobody really knew who she was and unfortunately, either she received a terrible edit or the environment of the house really got in her head. She can be who she really is this year because not only has she gone through the experience already, but this is not a dating show. I loved it when she released the texts between her and Pauly. She really sent a clear message to him she didn't care that he was a celebrity. He was a jerk to her and she was not going to let it be swept under the rug.
Still, Hall has plenty of haters to deal with on social media. Her approach? Block them from seeing her posts. 
Regardless of how some fans might feel about her, Hall doesn't let others impact her vibe. Instead, she clears her feed from the hate. Her friend and Double Shot at Love costar Maria Elizondo has started doing the same.