'Double Shot at Love': If Pauly DelVecchio and Nikki Hall Do This, Fans Won't Be the First To Know
Double Shot at Love couple Pauly DelVecchio and Nikki Hall are an extremely private couple. Fans know Hall and DelVecchio are together, but outside of that, much of their relationship is under wraps. That level of privacy will likely remain a trend if the couple decides to take the next steps in their relationship. That means fans won't get a front-row seat when this happens in DelVecchio and Hall's life.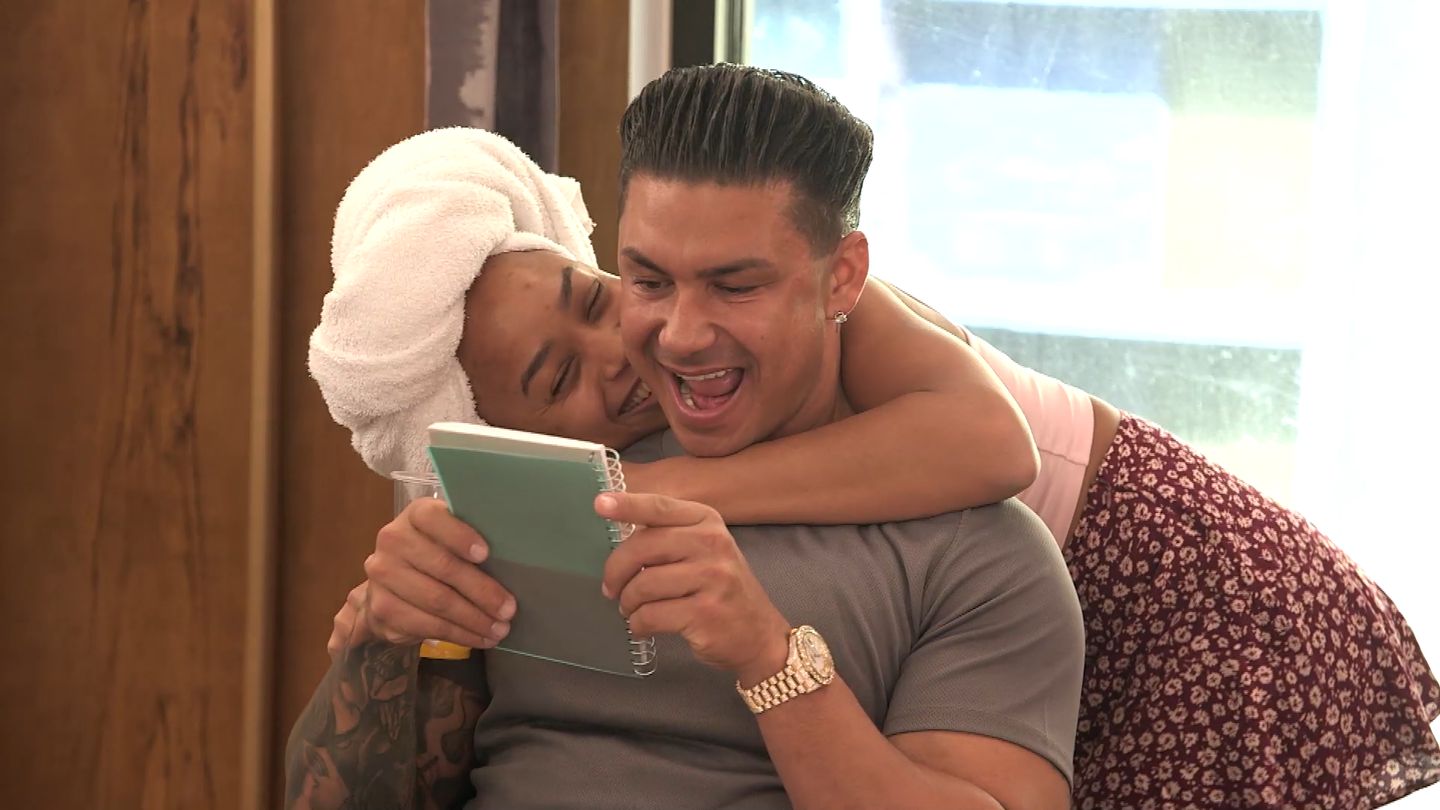 Pauly DelVecchio and Nikki Hall's relationship is in a good place
When DelVecchio and Hall met during the first season of Double Shot at Love, there was no denying their chemistry. However, when season 1 concluded, DelVecchio broke Hall's heart by choosing to remain single.
After a rough start to Double Shot at Love Season 2, Hall forgave DelVecchio and they were able to start over again. Now, they're happy together. As revealed during the Double Shot at Love reunion special, Hall never left Las Vegas when season 2 wrapped. She has been quarantining with DelVecchio since and their relationship is in a healthy place.
Some fans think 'Jersey Shore: Family Vacation' Season 4 will feature a big announcement from Pauly DelVecchio and Nikki Hall 
Considering the positive place Hall and DelVecchio's relationship is in, many fans are excited to see more unfold in the upcoming season of Jersey Shore: Family Vacation. But when Nicole "Snooki" Polizzi teased the new season on her podcast, some fans took what she said to mean a big announcement was coming.
"I wish I could say what's happening because it's insane," Polizzi said during the "Secondhand Embarrassment" episode of the It's Happening With Snooki and Joey podcast. "It's gonna be a good episode, you guys."
Polizzi's comment had some fans thinking the Jersey Shore family gathered for a momentous occasion like an engagement. Others thought Hall might announce her pregnancy.
Nikki Hall isn't pregnant — yet 
After fan rumors started swirling, Hall took to Twitter to dispel the pregnancy rumors. 
"I'm not pregnant nor am I engaged and before anyone claims I don't need to respond, really?" Hall said in a since-deleted Tweet (via Reddit). "Did I make some sort of announcement that I'm missing? Or is it just you zooming in to my photos to over analyze the way loose fabric falls and forms around my body?"
Given that their relationship is so fresh, having children isn't entirely off the table for Hall and DelVecchio. But if and when they do decide to have kids, fans won't likely be made aware. 
Nikki Hall doesn't want to 'share that much' on social media 
Hall's social media presence consists of her modeling career, homemade recipes, and, most recently, her organization and decor for the holidays. Rarely does she post about DelVecchio or their relationship. 
Recently, a fan attacked Hall via Instagram comments, making a few assumptions about her personal life — including having a child. 
"Why do I never see you spending time with your son?" a user commented on Hall's Instagram (via Reddit). "All I see you is up @djpaulyd 24/7 what about the child you gave life to? Is he not important? How sad!!!" 
"I don't have a kid," Hall replied, later adding: 
I'm such a terrible person for neglecting my UNBORN child but it's the fact that this b*tch believes that the absence of photos on social media determines the hours and attention a child gets. And case in mutha fu*ken point why I would never share that much of me.
It's likely this person confused Hall for Amanda Markert — the mother of DelVecchio's daughter — who has an older son from a previous relationship.
If Nikki Hall gets pregnant, it likely won't be made public
If DelVecchio and Hall decide to get engaged, married, or have a child, fans won't be the first to know. Sometimes, fans forget their favorite reality stars are human beings, first and foremost.
Big life moments like engagements and pregnancies are meant to be shared with those closest to them — not the general public. Should DelVecchio and Hall take their relationship to the next level, they'll let fans know on their own terms.