Which Former 'Double Shot at Love' Contestant Still Talks to DJ Pauly D?
The season finale of Double Shot at Love premieres Thursday, June 27, 2019. There are currently four girls still fighting for DJ Pauly D and Vinny Guadagnino's heart, including Nikki Hall, Elle Wilson, Alysse Joyner, and Derryn Paige. However, does Pauly D still keep in touch with some of the eliminated girls?
Marissa Lucchese, a Long Island contestant, vying for Pauly D's love, was sent home on Episode 10. She recently did an interview explaining her and Pauly D's interactions after the show and if she still keeps in touch with any of the other girls.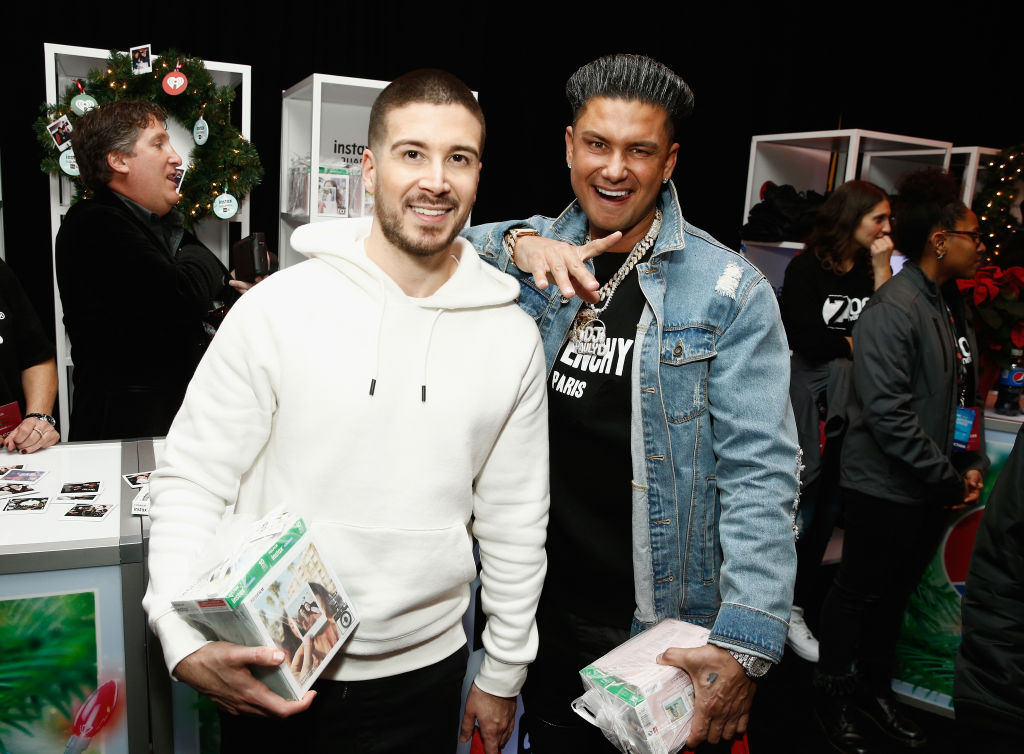 Marissa's 'Double Shot at Love' experience

Marissa initially did not receive much screen time and spent a lot of time in the mansion hanging out with Brittani "B-Lashes" Schwartz and Derynn Paige. Marissa began to get featured more in the show once she pulled a robbery move on Nikki Hall on Double Shot at Love Episode 8.

When Nikki and DJ Pauly D were making out on the stairs, Marissa grabbed DJ Pauly D and led him away from her to the couches. She opened up to him, and Pauly D said he felt he a connection with her. They later went roller skating where Marissa pulled him to the side and kissed him.

Marissa and B-Lashes are both from Long Island, New York. However, they did not know each other before moving into the mansion. Even though they have several mutual friends, they never crossed paths. But once they met, they became inseparable in the house. Marissa was one of the most vocal about her disappointment in the guys for sending B-Lashes home instead of Nikki at the end of the episode.

In Double Shot at Love Episode 9, Pauly D and Vinny had Marissa and the girls compete in a ladies' challenge. For the competition, they had to untangle themselves, and then run over to a suitcase on the other side of the yard. The luggage has a relationship issue written on it, given to them by the boys; "trust issues" in Marissa's case. Inside the luggage is a key that unlocks the chastity belt around their waist. The winner then goes on a spa date with the bachelor of her choosing.

Vinny and Pauly D had the ladies enjoy a day in their life for Episode 10. First, they flew to Texas and partied with Pauly D. Then, they went to Vinny's hometown, Staten Island, and ate at a pizza restaurant where he invited Jersey Shore roommate, Nicole "Snooki" Polizzi to meet the girls. Snooki told Vinny that she felt like Marissa was only a friend for him. He agreed with Snooki and sent Marissa home that night.

Does Marissa still talk to Pauly D?
In an interview with Life & Style magazine, she explained she does not talk to Vinny after Double Shot at Love. However, Marissa does still keep in touch with Pauly D through Instagram direct messages. Marissa claimed their messages are only casual, for now, and he keeps in touch with several other eliminated girls. While in the house, she became close to B-Lashes and Derynn. She said they still talk, "like a thousand times a day."
Watch Double Shot at Love Thursdays at 8 P.M. EST on MTV!