'Double Shot at Love': Nikki Hall Is Done Being 'Cordial' With This Roommate
Nikki Hall became the star of Double Shot at Love Season 2. After deciding to give Pauly DelVecchio another chance, Hall only had time to focus on her relationship — not the drama in the house. Still, as reality television is wont to do, some of that drama has followed Hall onto social media. Find out which Double Shot at Love roommate Hall called out for being fake.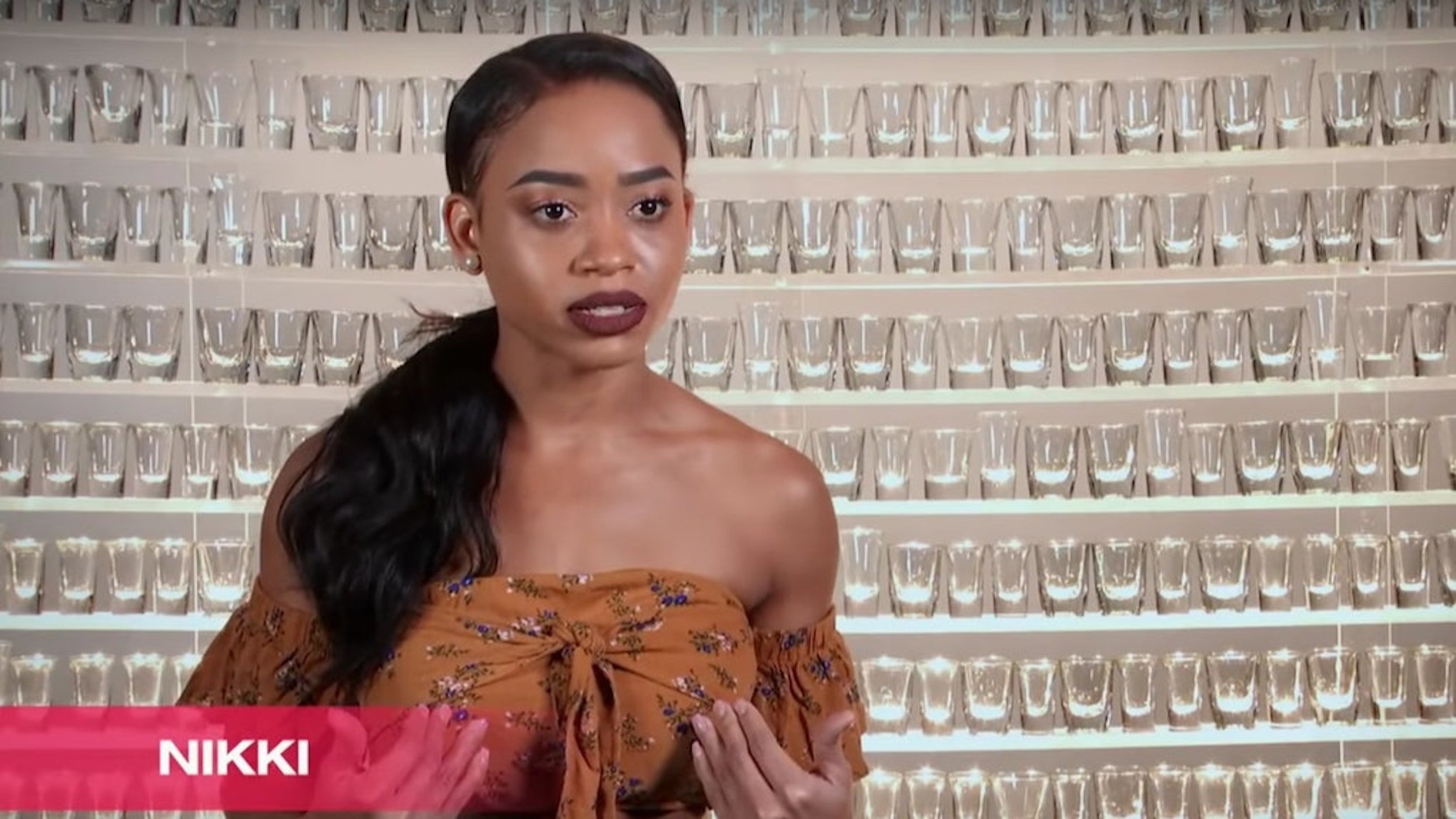 Nikki Hall wasn't close with any of the girls during 'Double Shot at Love' Season 1 
The premise of season 1 was to date DelVecchio and Vinny Guadagnino. Early on, it was clear Hall had her sights set on DelVecchio. She became a fierce competitor, making it known that she had the strongest connection with DelVecchio and no one else stood a chance. That play-to-win attitude gave Hall the edge she needed to stand out, but it also created a lot of enemies in the house. 
Coming into season 2, Hall was closer with a lot of the girls from season 1 — especially Maria Elizondo. Having gone through the same experience, it was easier for many of the women to be friends with Hall. But after several roommates made Hall's relationship their business during season 2, it looks like Hall has started cutting people out of her life.
Nikki Hall made it clear Derynn Paige is not her friend 
During the Double Shot at Love reunion part 2, Hall said outright that Derynn Paige is not her friend. 
"Derynn and I haven't had the best relationship from day one," Hall said. "For me, I felt like she really didn't have the best intentions going to [Pauly during season 2]. It was really none of her business and I really would have preferred her to just stay out of it." 
Hall then accused Paige of making other people's business her business. "How come when we were living together and in the same house, you never came to me and told me [the way you were feeling]?" Paige questioned Hall. 
"Because we're not friends," Hall said, repeating herself twice more to really drive the point home. 
Nikki Hall is also done with 'B-Lashes,' calling her out on social media 
Since wrapping season 2, Hall has allegedly blocked Paige and Brittani "B-Lashes" Schwartz on social media. More recently, Hall addressed how she felt about "B-Lashes" in a comment on Instagram. 
"It was just a couple days ago I was told Lashes was contemplating calling me to ask why I unfollowed her months ago," Hall wrote (via Reddit). "Even before the season aired, she said to me, 'I hope they don't try to make it look like I don't like you.' LOL I see very clearly why. If it weren't for them mentioning my name every second, I'd forget they were even on the fricken show." 
Hall spoke to how many of the women appear only to have gotten screentime because they were willing to talk about Hall's relationship with DelVecchio. 
"Fool me twice, shame on me for trying to be cordial with lames who consistently and singlehandedly try to humiliate me," Hall concluded. "No thanks…I'm good off all your weird vibes." 
At this time, it appears Hall and Schwartz are no longer close with one another.