'Double Shot at Love': Nikki Hall Says She'll Never Share This Part of Her Life With Fans
Double Shot at Love star Nikki Hall can't seem to escape fan criticism. While many fans of the MTV reality series were happy when she and Pauly DelVecchio publicly announced they were together, there are still some fans who live to pick apart Hall's public image.
Recently, a Double Shot at Love fan came at Hall on Instagram, questioning why she didn't share about certain aspects of her life. While this fan was incorrect in assuming something about Hall's personal life, Hall revealed she would never share that aspect of her life with the general public.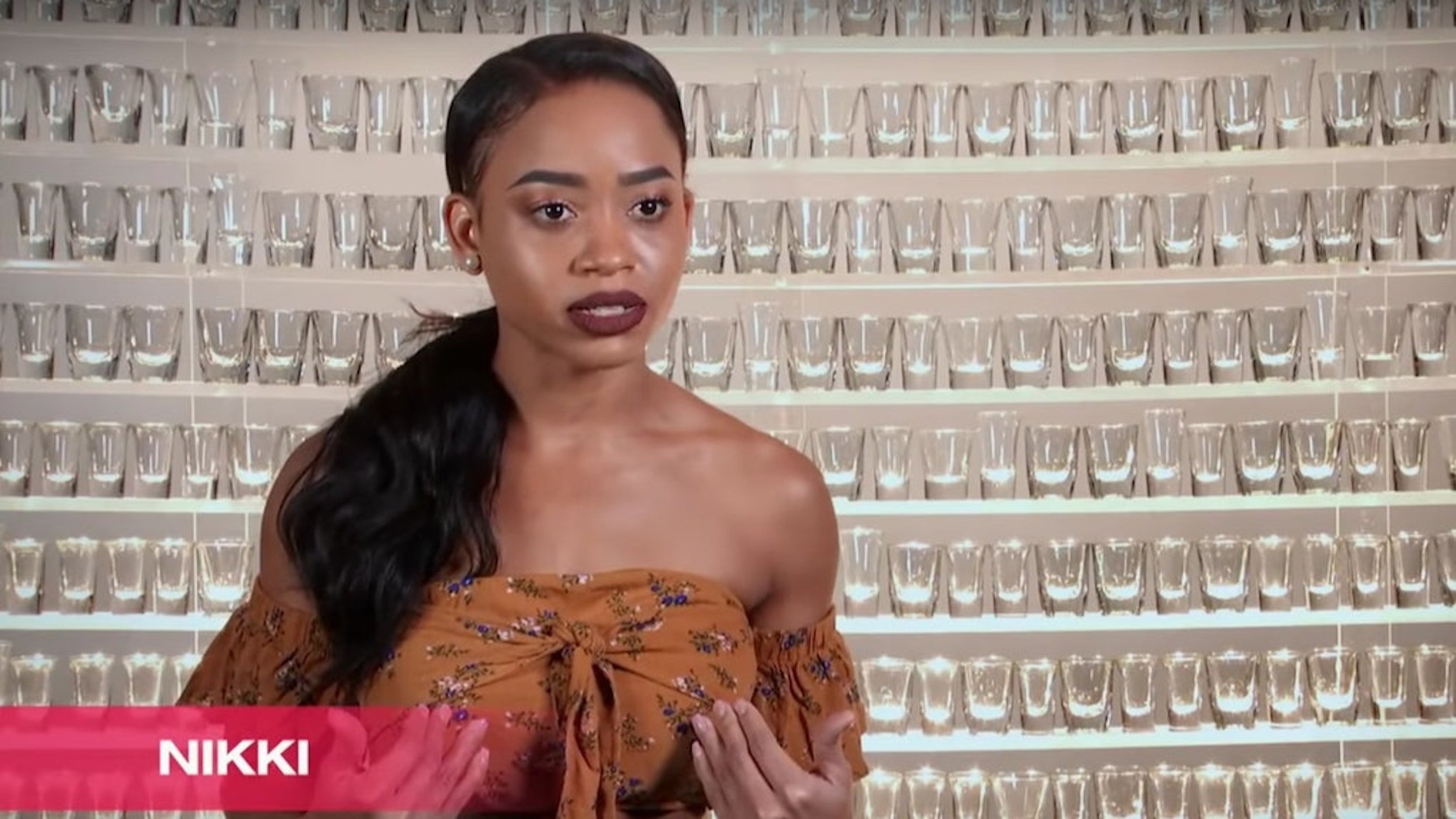 Is Pauly DelVecchio's girlfriend Nikki Hall pregnant? 
When fans found out Hall was going to appear in the new season of Jersey Shore: Family Vacation, many started to speculate that she and DelVecchio would announce something big. Some fans thought the Double Shot at Love couple might reveal their engagement; others thought Hall might be pregnant — until she denounced both rumors on social media. 
"I'm not pregnant nor am I engaged and before anyone claims I don't need to respond, really?" Hall said in a since-deleted Tweet (via Reddit). "Did I make some sort of announcement that I'm missing? Or is it just you zooming in to my photos to over analyze the way loose fabric falls and forms around my body?"
If and when Hall and DelVecchio do decide to have a child of their own, it's unlikely Hall will share much of that child's life on social media. 
One fan accused Nikki Hall of neglecting a child she doesn't have
A fan recently addressed Hall via Instagram comments, calling her out for neglecting her child. 
"Why do I never see you spending time with your son?" a user commented on Hall's Instagram (via Reddit). "All I see you is up @djpaulyd 24/7 what about the child you gave life to? Is he not important? How sad!!!" 
It's unclear what child this person was referring to, as Hall has no children. DelVecchio does have a daughter, Amabella Sophia, who lives with her mother, Amanda Markert, in New Jersey. Markert also has an older son from a previous relationship — could this fan have confused Markert for Hall? 
Nikki Hall will 'never share that much' of herself on social media 
Hall replied to the comment saying, "I don't have kids." Then, Hall's Double Shot at Love co-star Maria Elizondo replied, asking why she was never introduced to the child the comment referenced. 
"I'm such a terrible person for neglecting my UNBORN child but it's the fact that this b*tch believes that the absence of photos on social media determines the hours and attention a child gets," Hall added. "And case in mutha fu*ken point why I would never share that much of me."
Unlike many of his Jersey Shore co-stars with kids, DelVecchio keeps his daughter out of the spotlight. She has never been featured in an episode of Jersey Shore or Jersey Shore: Family Vacation. DelVecchio's daughter didn't even make an appearance on Double Shot at Love. That trend is likely to continue if he and Hall decide to have kids one day.
Hall and DelVecchio have kept much of their relationship under wraps. No matter where their future takes them, fans won't likely get a front-row seat via social media that they're hoping for.