'Double Shot at Love' Season 3 Teaser: DJ Pauly D & Nikki Hall's Relationship Growth
Vinny Guadagnino is back in another season of Double Shot at Love. This time, the Jersey Shore: Family Vacation star has the help of Pauly DelVecchio and Nikki Hall — the couple that formed as a result of Double Shot at Love Seasons 1 and 2. 
As much as this season is about Guadagnino, many fans can't wait to see more of Hall and DJ Pauly D's relationship. In a teaser for Double Shot at Love Season 3, DelVecchio and Hall provide an update on their relationship and how the pandemic played a part in making them stronger as a couple.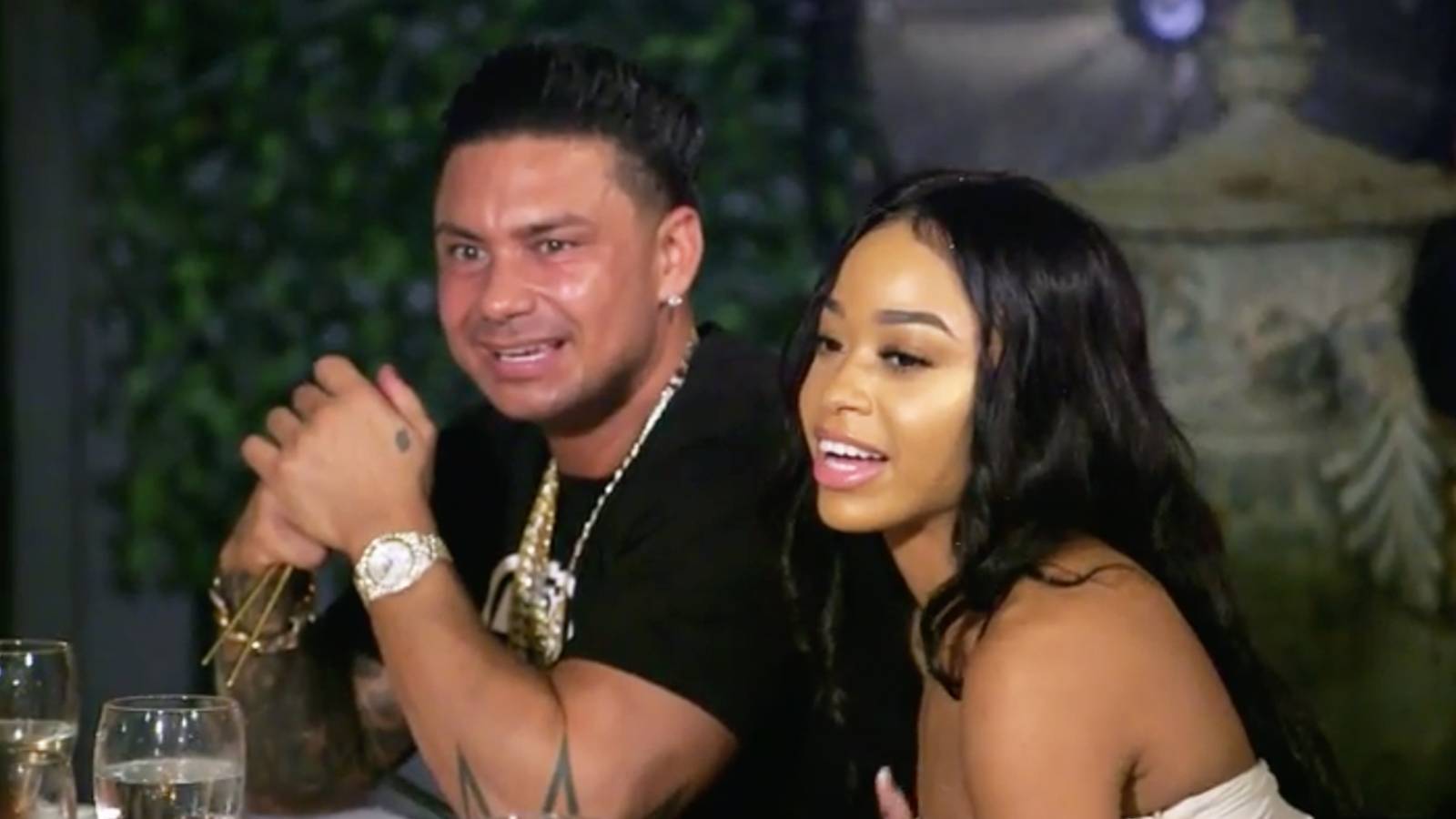 Vinny Guadagnino is 'trusting the process' to find his 'wifey' on 'Double Shot at Love'
As the last single Jersey Shore roommate, Guadagnino feels ready to find love. Because his roommates are in married or dating, the reality star has seen what works in relationships and, more importantly, what doesn't. For Double Shot at Love Season 3, Guadagnino is putting everything on the table in the hopes of finding love.
DJ Pauly D gave his relationship with Nikki Hall 'the attention it deserves' during the pandemic 
Shortly after Double Shot at Love Season 2 ended, the world shut down because of the coronavirus (COVID-19) pandemic. Hall decided to stay in Las Vegas with DelVecchio, and it wasn't long before the two were living together. 
"The pandemic, for us — I think it strengthened our relationship," DelVecchio tells cameras in an exclusive clip from season 3. "It got me to stay put in one place to focus and give a relationship the attention that it deserves." 
"We live together with each other 24/7," Hall adds. "At this point, nothing can break us." 
"I'm not even mad I went solo the first time," DelVecchio tells Hall in the clip. At the end of Double Shot at Love Season 1, DelVecchio chose to "roll solo" instead of pursuing a relationship with Hall or his other final girl, Derynn Paige. 
"It took [rolling solo] to do the second one," he addss. "And then the [second season] gave us a second chance — more time to spend [together]."
'Double Shot at Love' fans want to know more about Pauly DelVecchio and Nikki Hall's relationship
When MTV announced Double Shot at Love Season 3, all many fans could talk about was Hall's relationship with DelVecchio. "Who else is excited for Double Shot Season 3?" a fan on Reddit said. "I'm over here counting down the days! I'm really excited to see Nikki and Pauly host." 
DelVecchio and Hall announced their relationship status during the Double Shot at Love Season 2 reunion. But for the most part, the couple keeps their relationship under wraps. 
"I like the way you guys handle stuff, not posting," Angelina Larangeira tells Hall in an episode of Jersey Shore: Family Vacation. She and her husband Chris have caused many fans to speculate about the state of their marriage, thanks to previous social media posts. 
"You've gotta control what you put on social media," Hall tells her co-star. For Hall and DelVecchio, their relationship isn't anyone's concern but their own. 
Tune in to Double Shot at Love beginning Sept. 16 on MTV.