'Double Shot at Love' Star Vinny Guadagnino Flirts With One of His Exes Amidst Filming New Season
Vinny Guadagnino and DJ Pauly D are working on a new season of Double Shot at Love. Despite dating a whole new group of women, some fans have noticed Guadagnino flirting with an ex-girlfriend from seasons 1 and 2. Here's what Double Shot at Love fans think this could mean for Double Shot at Love Season 3.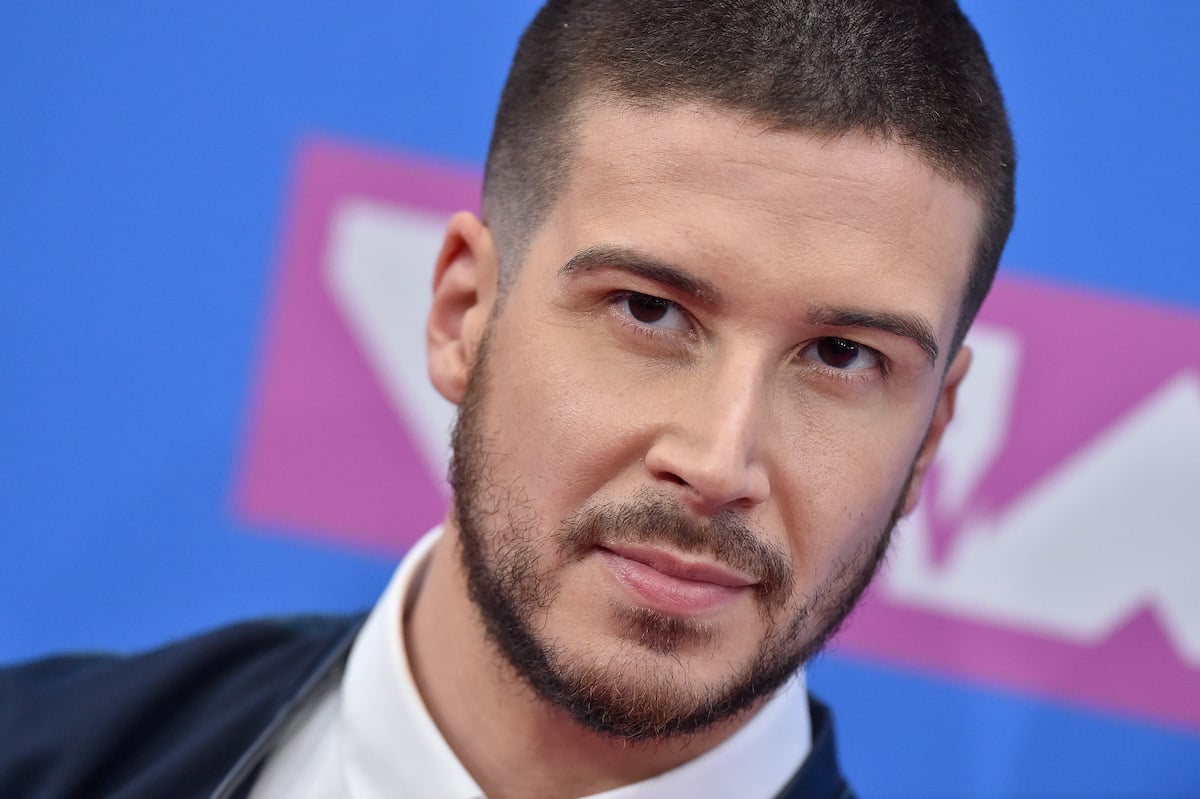 'Double Shot at Love' cast is currently filming season 3
Double Shot at Love will return later this year with all-new episodes. This time, the "Keto Guido" is once again looking for love. He and his off-the-market best friend, Pauly DelVecchio, are currently filming in Arizona Adero Resort. 
With the help of DelVecchio's Double Shot at Love girlfriend Nikki Hall, Guadagnino's future relationship is in the best hands. Together, the MTV power couple will help Guadagnino find the woman that's right for him. 
While Guadagnino is actively searching for love in Arizona, he has also been busy on social media. Some fans noticed a recent comment on his ex-girlfriend's Instagram that feels extra flirty.
Vinny Guadagnino and Maria Elizondo dated on 'Double Shot at Love' Season 1 and 2
Guadagnino and Elizondo formed a connection in season 1 of Double Shot at Love. Although she wasn't his final girl, Elizondo returned in season 2, and the two gave their relationship another shot. Despite going on a legitimate date and hooking up during the second season, Guadagnino and Elizondo left Las Vegas single. 
RELATED: 'Double Shot at Love' Fans Are Expecting This 'Jersey Shore' Roommate to Appear in Season 3
In the past, Guadagnino has addressed fans who question why he's not with Elizondo. "Because we don't want to be [together]?" Guadagnino said on his Instagram Stories. Still, despite not wanting to be in a relationship with Elizondo, many fans are confused by Guadagnino's flirtatious actions. 
Vinny Guadagnino's 'flirting' with ex-girlfriend Maria Elizondo from 'Double Shot at Love' 
Elizondo posted a 70s-inspired look on Instagram recently. Guadagnino, who is fearless on social media, wrote: "Vinny should marry Maria." Many fans were happy to see this, showing their support of a Guadagnino/Elizondo relationship in the comments. 
Meanwhile, some fans on Reddit were perplexed by Guadagnino's flirty comment. "Why does Vinny continue to comment like this on Maria's IG?" a fan asked. The general consensus is that Guadagnino makes these comments for attention. 
"If he wanted to be with her they would be together," one Double Shot at Love fan replied. "I wonder if he is difficult to be in a relationship with — TV makes it seem that way."
Other fans took notice of Elizondo's lack of response. "She's clearly over it, and I would be too," says another fan. "It's a tired and lame joke at this point."
Still, some think history could be repeating itself. "I guess this means whoever he chose as the winner of DSAL3, he's doing to the winner what he did to Alysse [Joyner]," another fan pointed out. 
Alysse Joyner and Vinny Guadagnino didn't work out after 'Double Shot at Love' Season 1
At the end of Double Shot at Love Season 1, Guadagnino asked Joyner to give a relationship with him a shot. "Since the first minute we chilled with each other, I [have] always drawn to you," he told her in the finale. "It's effortless when I hang out with you. I know you're shy and introverted, and I am, too. But if you're ready for a shot at love, so am I." 
Unfortunately, their relationship was over by the time the reunion special took place. According to Joyner, Guadagnino didn't text her when they couldn't see each other immediately after filming the show. She also made other accusations about Guadagnino's desire to be with her.
Will the third time be the charm for Guadagnino? Stay tuned to Showbiz Cheat Sheet for updates on when Double Shot at Love Season 3 will air.