'Double Shot at Love': Who Is Pretty Ricky's TikTok Girlfriend?
During the Double Shot at Love reunion part 2, Derynn Paige's Chippendale boyfriend Pretty Ricky admitted to being dishonest with her after she left Las Vegas. Now fans want to know — who is Pretty Ricky's TikTok girlfriend?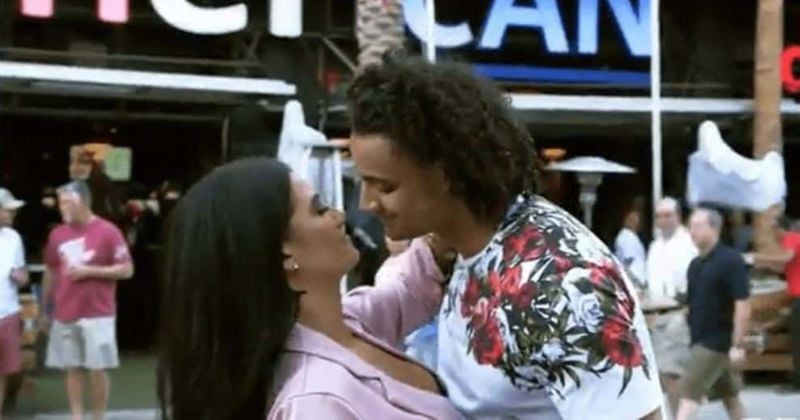 Derynn Paige broke her 'dry spell' during 'Double Shot at Love' Season 2
During their time in Las Vegas, the DSAL cast got meet some of Vinny Guadagnino's Chippendale co-workers. Paige met Pretty Ricky during a night out. She immediately expressed interest in him, and the two hit it off. Paige ended up inviting Pretty Ricky back to their suite, only for him to have a hard time performing in the bedroom. 
As revealed during the Double Shot at Love reunion part 2, Pretty Ricky struggled to feel comfortable with all of the lights and cameras on him. "I had never been in that situation before," he admitted. "I literally got in my own head, that's all it was." 
While Paige was upset about their first encounter, she did invite Pretty Ricky back for another try. 
Derynn Paige left 'Double Shot at Love' Season 2 with a boyfriend 
Before leaving Las Vegas, Paige went on an official date with Pretty Ricky. Paige opened up about her previous relationship, admitting how she thought she was going to marry the man she was with until he cheated on her. 
Many fans thought Pretty Ricky felt genuinely for Paige after that date. He told Paige he was willing to try a long-distance relationship if she was willing to be his girlfriend. After assuring Paige that she wouldn't have to worry about his line of work interfering with his fidelity, she agreed to giving their relationship a try. 
Did Pretty Ricky cheat on Derynn Paige?
During part 2 of the Double Shot at Love reunion, Paige explained how she flew out to Las Vegas to spend more time with Pretty Ricky after the show. "We decided to keep our relationship open and long-distance," Paige said, adding: "If we end up seeing someone else, we have to tell each other. And let's just say that one day I woke up and one of my good friend sent me a TikTok of Pretty Ricky and his girlfriend that he had and that he never told me about."
"I got caught up on TikTok and I made a mistake," Pretty Ricky admitted. "I put my attention into somebody else that wasn't worth my attention." 
When asked if he considered the girl on TikTok his girlfriend, Pretty Ricky said "no." Paige refuted, saying: "You were living at her house for a month!" 
"Yeah! Quarantine!" Pretty Ricky argued. "I do not talk to that girl no more." 
It's hard to call what Pretty Ricky did cheating. However, he did admit that he thought he could go behind Paige's back and keep his hookup private. Regardless of Pretty Ricky's actions, all Paige wanted was honesty. "I just wish I had honesty and I think that's pretty much all I really deserve," she concluded.
The TikTok in question still has yet to surface. Stay tuned to Showbiz Cheat Sheet for updates.