'Doubling Down With the Derricos' Dad Deon Derrico Reflects on 2018 Acquittal on 'Nefarious' Fraud Charges
A brush with the law forever changed Deon Derrico's opinion of people who've been charged with crimes. Three years ago, the Doubling Down With the Derricos dad was cleared of fraud charges. In a recent Instagram post, the TLC star reflected on the experience, which he said left him bankrupt and "terrified."
Deon Derrico was accused of real estate fraud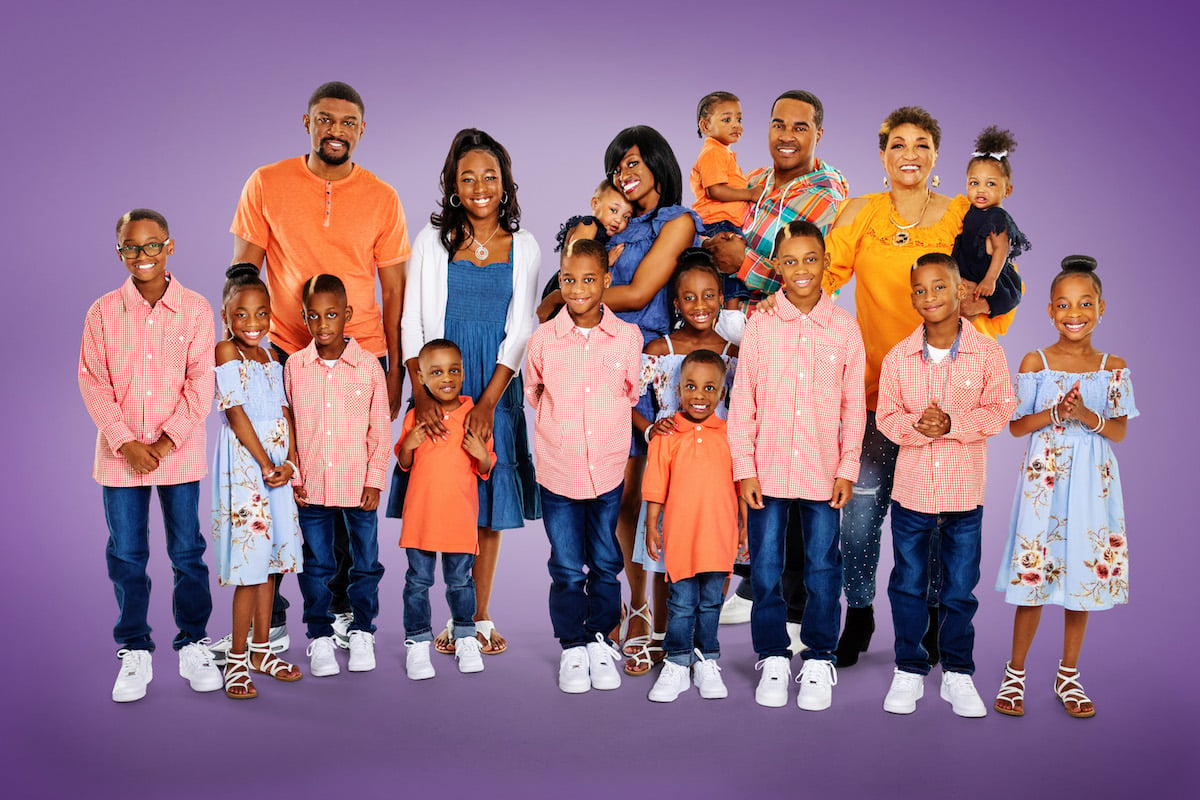 RELATED: 'Doubling Down With the Derricos': The Derricos Spend $3,500 a Month on Groceries
Derrico, a father of 14 kids, including a set of quintuplets, was accused of real estate fraud in 2014, according to a report in the Las Vegas Sun. During the 2008 recession, Derrico and a business partner, Olujuwon Devin Bryant, would buy underwater properties. They would then sell or rent them, hopefully for a profit. But two homeowners accused Derrico and his partner of forging their signatures on quitclaim deeds used to transfer ownership of their properties. Derrico was charged with multiple felony counts in the case. 
In April 2018, a jury found Derrico not guilty of most of the charges, according to the Sun. They dead-locked on two charges. Prosecutors initially planned to try Derrico again on the two charges, but eventually backed off that plan. 
Derrico told the Sun that he believed his family's notoriety played a role in the case. While he and his wife Karen Derrico didn't yet have their TLC show, they had appeared on the Today show and been interviewed by other news outlets following the birth of their quints.
The 'Doubling Down With the Derricos' star says he 'fought for my innocence' 
In the May 1 Instagram post, Derrico said his experience of being charged with multiple felonies changed the way he viewed others who had been accused of a crime. 
"Prior to being falsely and wrongly charged … I was quick to judge anyone who had been criminally charged," he wrote. "I also forgot that prosecutors are humans and make mistakes all the time, and just because an individual has been charged with a crime doesn't mean that they in fact committed the crime in which they've been charged."
Derrico said fighting the "nefarious" charges bankrupted him and his family. He had some advice for anyone who found themselves in a similar situation.
"First hire the best criminal defense attorney who understands criminal law and specifically your case, and who knows how to look at the evidence and put it into simple language that a jury will understand," he wrote. He also urged people to do their "civic duty" and serve as jurors when called. 
The Derrico family returns to TV on June 1 
Now that Derrico has put his criminal case behind him, he and his family are enjoying newfound fame as the stars of Doubling Down With the Derricos. The show premiered in the summer of 2020 and will return for a second season on June 1. In the new season, the family of 16 navigates health scares, a potential pregnancy, and one Derrico who's ready to start dating. 
Doubling Down With the Derricos Season 2 premieres Tuesday, June 1 at 10 p.m. ET on TLC.
Check out Showbiz Cheat Sheet on Facebook!