'Doubling Down With the Derricos' Dad Deon Derrico Shares Update on When Show Might Return: 'Hopefully Soon'
Will TLC viewers get to see more of the Derrico family? Deon Derrico sure hopes so. While there's no word yet on whether Doubling Down With the Derricos will be renewed for season 3, the father of 14 has indicated he's eager to continue to share his family's story with fans. 
'Doubling Down With the Derricos' Season 2 premiered in June 2021
The first season of Doubling Down With the Derricos aired in the summer of 2020. It chronicled the lives of Deon, his wife Karen Derrico, and their 14 children: Darian, Derrick, Dallas, Denver, Deonee, Daician, Daiten, Deniko, Dariz, Diez, Dior, Dawsyn, De'Aren, and Dyver. Not only do Karen and Deon have 14 kids, but they have multiple sets of multiples, including quintuplets, triplets, and twins. 
Doubling Down With the Derricos Season 2 premiered in June 2021. The show's second season highlighted the way the family managed during the coronavirus (COVID-19) pandemic, Karen's possible pregnancy, and the cranial surgery Diez had to have to correct an issue with his skull. 
The last new episode of the show aired in mid-August, and since then fans have been wondering when — and if — the Derricos will be back on TLC. 
Deon Derrico shares an update on Instagram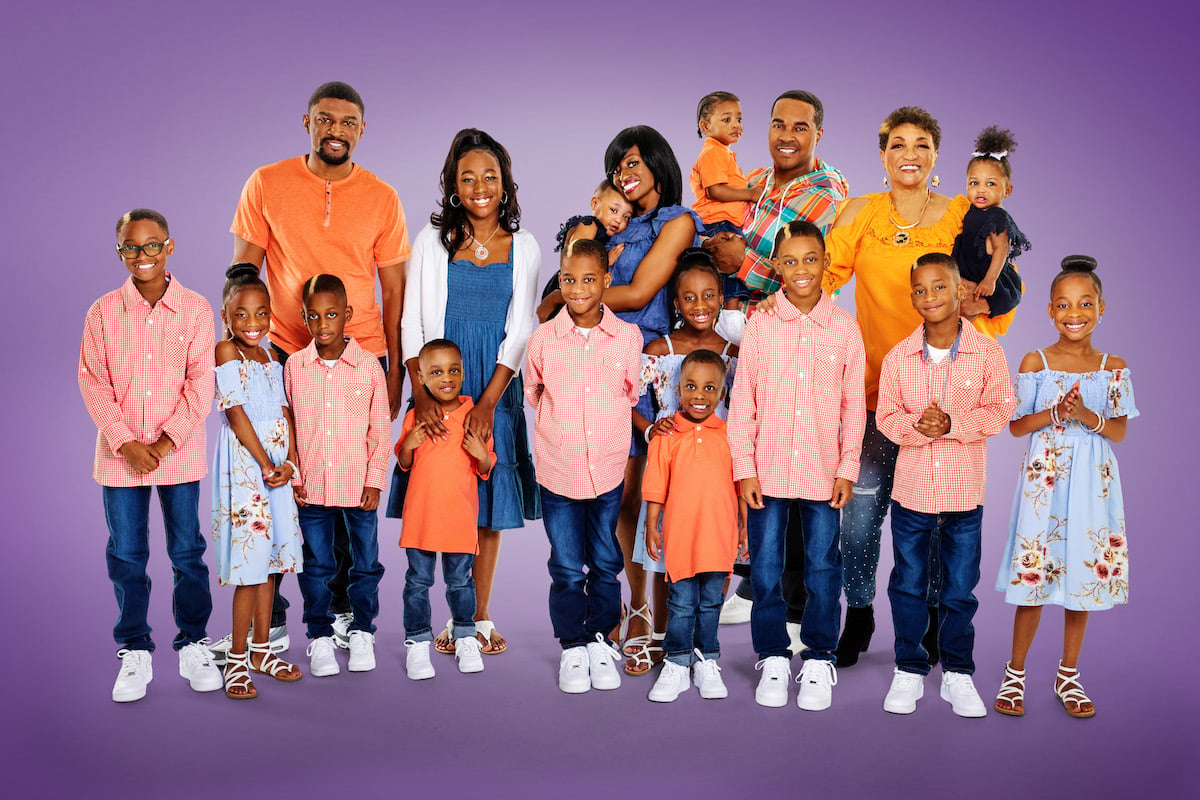 As fans wait for official word from TLC about the future of Doubling Down With the Derricos, Deon has shed a bit of light on what's going on with the show. In early October, he took to Instagram to share a behind-the-scenes video of filming from season 2. One fan wanted to know when the show would return to TV. 
"I'm not sure yet," Deon replied. "Hopefully soon." 
He shared a similar message on another Instagram post, telling a commenter who asked about season 3: "We are hopeful please tell you[r] family and friends about #TheDERRICOs they can also stream all of our previous shows @discoveryplus or on TLCgo, Hulu, Netflix or even Amazon Prime."
TLC tends to announce renewals and premiere dates not long before new episodes air. So, the fact that we haven't heard anything about Doubling Down With the Derricos Season 3 isn't necessarily a cause for alarm. And given that the previous two seasons aired in the summer, it seems likely we wouldn't see a third season until summer 2022.
'Doubling Down With the Derricos' Season 2 ratings 
How popular is Doubling Down with the Derricos? The second season premiere attracted 791,000 viewers, according to Showbuzz Daily, while a little more than 1 million watched the season 2 finale.
When Doubling Down With the Derricos Season 2 ended, the Derrico family was on the verge of moving from Las Vegas to South Carolina. If there is a season 3, the episodes might explore that move, along with GG's recent health scare. It might also touch on the couple's alleged financial troubles — they are reportedly facing foreclosure on their home, accordion to a recent report in The Sun. 
Check out Showbiz Cheat Sheet on Facebook!