'Doubling Down With the Derricos': How Deon Derrico Supports His Family
How do the Derricos do it? Karen and Deon Derrico are parents to 14 kids, including multiple sets of multiples. Their family stars in TLC's Doubling Down With the Derricos, which returns for its third season on Feb. 22. Viewers get a peek into their day-to-day life, from heartwarming moments to health challenges, as Karen and Deon tackle the logistical – and financial – challenge of raising more than a dozen kids. ​​ 
Karen Derrico says she and her husband Deon Derrico make sure they can provide for their family 
RELATED: 'Doubling Down With the Derricos' Star Karen Derrico Reveals How Hard It Is to Grocery Shop for 14 Kids
Karen and Deon are parents to a set of quintuplets, a set of triplets, two sets of twins, and two singletons. (There's a history of multiple births in both Karen and Deon's families.) With such a large family, it's easy to spend thousands just on basic expenses. The Derricos' grocery bill can easily top $3,000 per month, they've revealed. 
"The amount of money that we spend on groceries? Oh my god. $2,500 to $3,500 a month, easy," Karen said in the first episode of the family's reality show.
It's a lot, but they knew what they were getting into.
"We chose to have a large family," she said. "We also chose to make sure that we can provide for our large family."
Karen is a stay-at-home mom and Deon invests in real estate 
So, what kind of jobs keep food on the table and lights on for a family of 16? Karen is a stay-at-home mom to her many kids, who she also homeschools. Deon invests in real estate. 
​​"One of my many passions from a child through this current day was and has always been Real Estate/ investing into houses and commercial property!!" he shared in a December 2021 Instagram update. He added that he was now "buying up blocks at a time" and specialized in distressed properties.  
'Doubling Down With the Derricos' dad had faced legal troubles in the past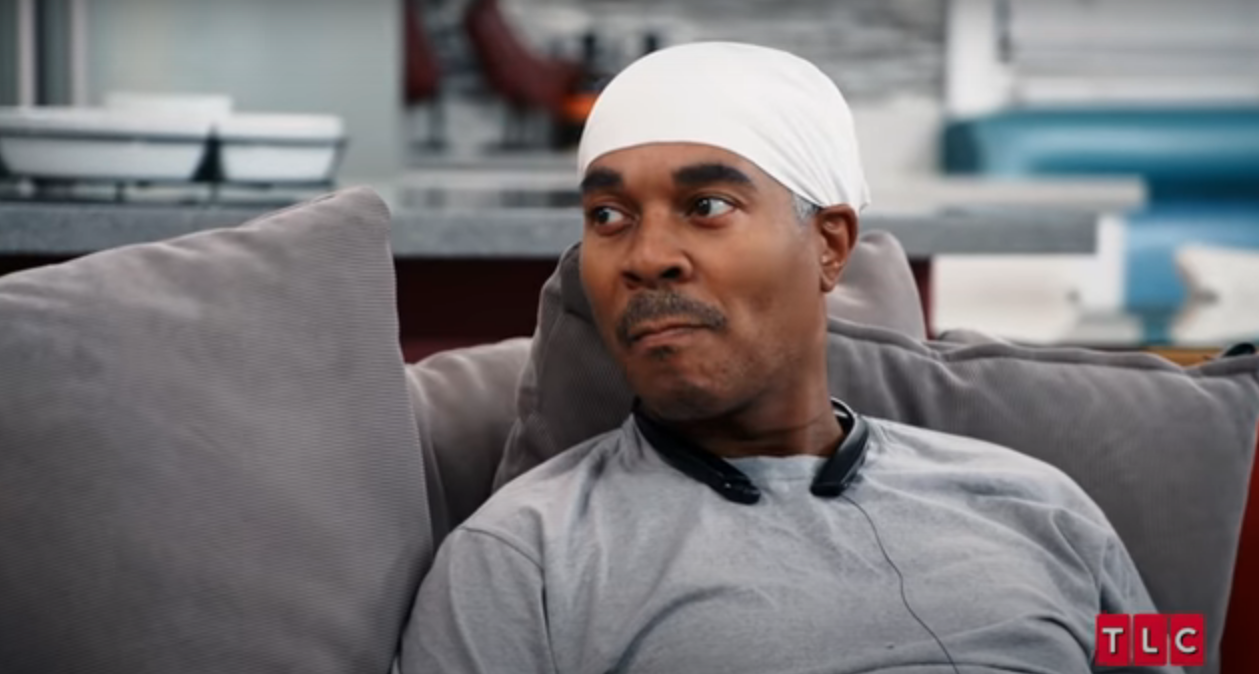 Deon's real estate investments haven't always gone smoothly, however. In 2014, he was charged with multiple counts of real fraud related to his business of buying and selling underwater homes. Prosecutors alleged Deon and his business partner forged signatures on quitclaim deeds used to transfer ownership of properties. He was found not guilty on most of the charges in 2018; a jury deadlocked on two charges and prosecutors ultimately decided to not pursue the case any further, the Las Vegas Sun reported. 
More recently, the Derricos have reportedly faced some financial woes. According to The Sun, they lost their Las Vegas home to foreclosure in October 2021. The Derricos, who did not respond to the paper's request for comment, have also reportedly lost other properties to foreclosure and filed for bankruptcy multiple times. 
Doubling Down With the Derricos airs Tuesdays at 10 p.m. ET on TLC.
Check out Showbiz Cheat Sheet on Facebook!
RELATED: 'Doubling Down With the Derricos' Update: Did the Derrico Family Ever Leave Las Vegas?