'Doubling Down With the Derricos': GG Thanks Fans for Their Support After Health Scare
Fans of TLC's 'Doubling Down With the Derricos' were worried after Karen Derrico revealed her mother-in-law GG had been hospitalized. Fortunately, GG now says she is doing 'pretty good.'
Doubling Down with the Derricos fans are worried about GG. In early August, Karen Derrico took to social media to ask fans for prayers after her mother-in-law — who appears frequently on the family's TLC reality show — was hospitalized. Fortunately, it seems that GG is doing OK. In a video Karen shared on Aug. 6, a smiling GG thanked people for their support and assured everyone she was on the road to recovery.
What happened to GG from 'Doubling Down With the Derricos'?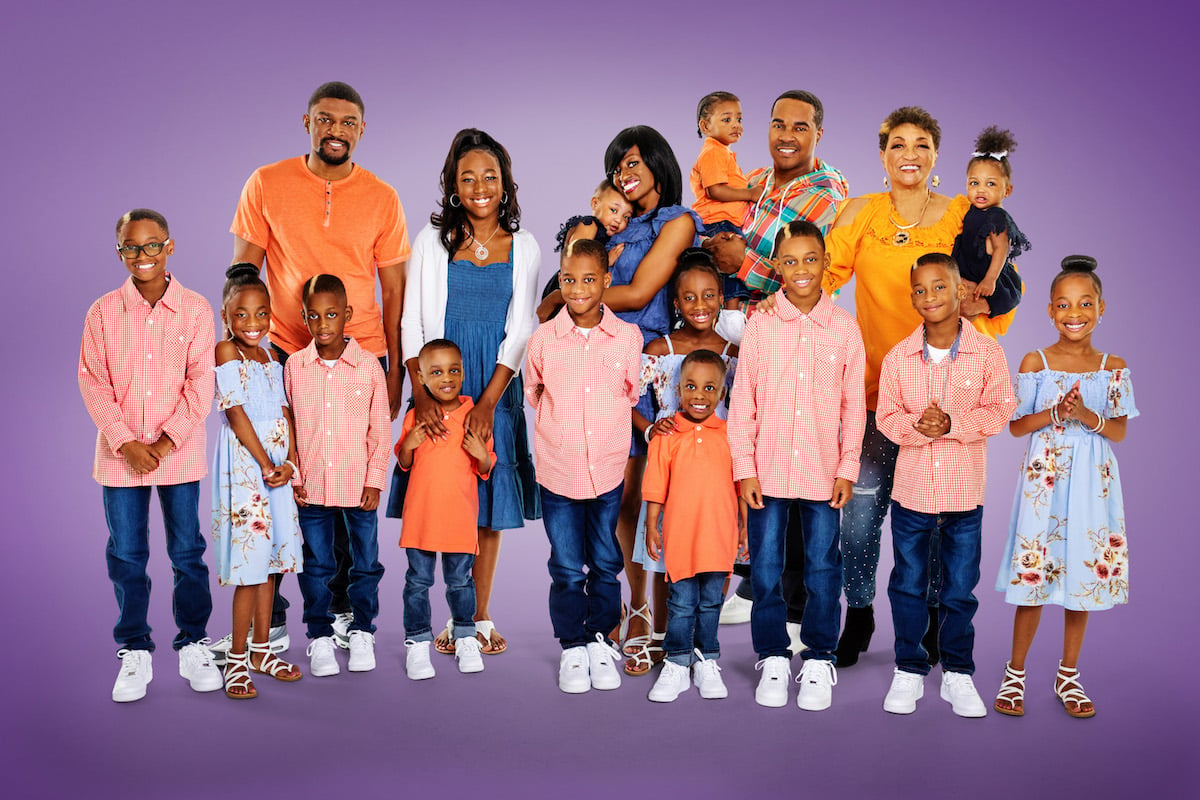 Karen let her followers know that something was up with GG in an Aug. 3 Instagram post, when she revealed her mother-in-law was in the hospital. That led to an outpouring of support from fans, who've come to love GG from her appearance on Doubling Down With the Derricos. 
Fortunately, an update from Karen the next day contained good news. GG was "still in the hospital," she said in a tearful video. "But we got some really great news today and we have a great plan of action for her." 
Karen didn't share details on what was behind GG's hospital stay. But a tweet from her husband Deon Derrico indicated it was a heart problem and that surgery would be required. 
GG says she's doing 'pretty good' after health scare
On Aug. 6, fans heard from GG herself when Karen shared an Instagram video of her children's grandmother in the hospital. 
"I am here with my GG," Karen said. "Thank you again for all your love and prayers. As you can see, GG is up, still talking," she added, laughing. 
GG assured fans she was getting better. 
"I'm doing pretty good and thank you all for all the prayers," she said. "Because I'm sure that the prayers is what's bringing me through this." 
Deon Derrico thinks Karen may have had a stroke in 'Doubling Down With the Derricos' Season 2 finale 
In the Doubling Down With the Derricos Season 2 finale, which aired Aug. 10, fans watched as another member of the family had a health scare. This time, it was Karen who had her family worried after she experienced what they suspected might be a stroke. 
Deon was distraught and frightened by the scary incident, but in the end, it turned out to be a less serious problem. Karen's symptoms — which included temporary paralysis — were actually related to a muscle spasm. A doctor suggested massage therapy to treat the issue. But GG still had concerns about Karen's health. She thought the mom of 14 needed to slow down and take care of herself. Meanwhile, Karen's health scare had her and Deon seriously considering moving from Las Vegas to her home state of South Carolina. 
So, do the Derricos leave Vegas behind for life in another state? Viewers may be eager for an update, but as of now, TLC hasn't revealed whether the family will return for Doubling Down With the Derricos Season 3. For now, fans will just have to keep their fingers crossed that they'll see this family of 16 back on TV soon. 
Check out Showbiz Cheat Sheet on Facebook!