'Doubling Down With the Derricos': A Guide to All 14 Derrico Family Kids
That's a lot of kids! Deon and Karen Derrico are parents to a whopping 14 children — a set of quintuplets, a set of triplets, two sets of twins, and two singletons. The family, which also includes Deon's mother GG, appears on the reality series  Doubling Down with the Derricos, which is currently airing its second season on TLC. Here's who's who in the Derrico family. 
Karen and Deon Derrico have 14 kids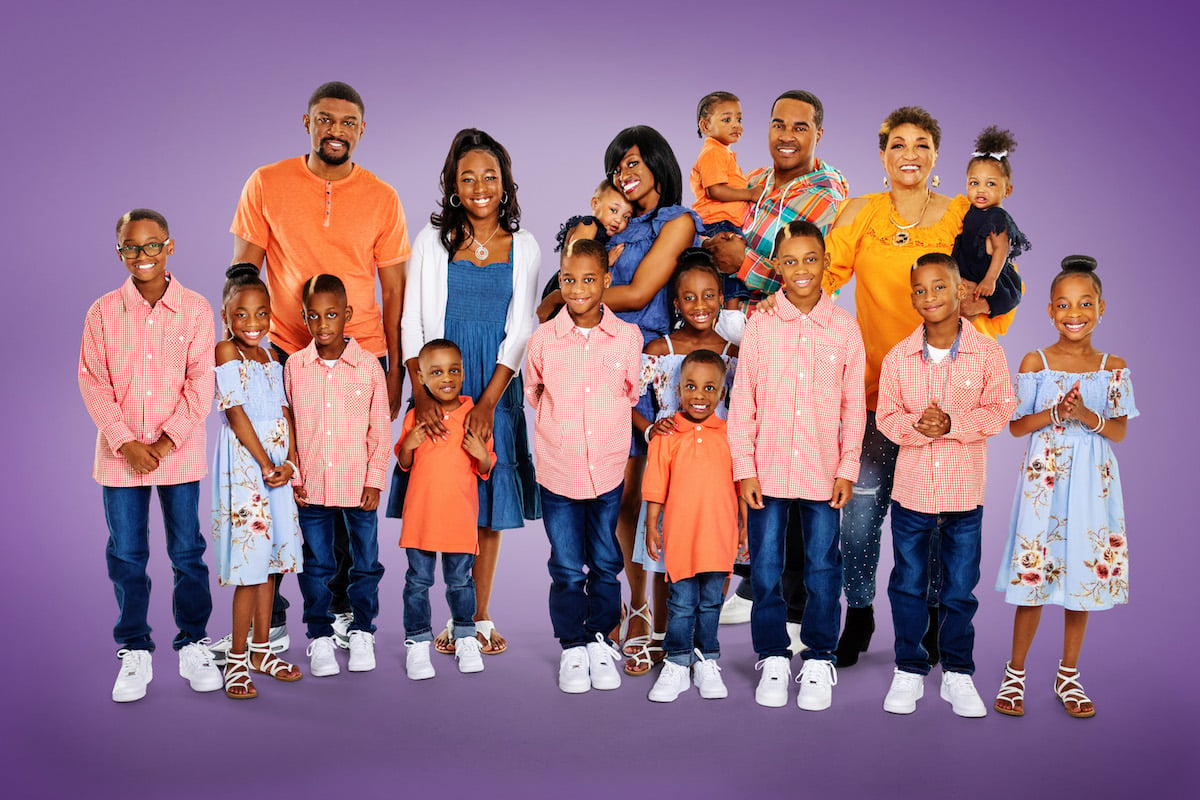 Karen and Deon Derrico knew they wanted a large family, but they didn't necessarily set out to have more than a dozen kids. But with a history of multiples in both their families, it didn't take long for them to end up with a lot of kids.
"We've had four sets of multiples back to back," Karen explained during an early episode of Doubling Down With the Derricos. "I've been pregnant six times, and all of my children were naturally conceived." 
"It's like getting struck by lightning while getting struck by lightning," Deon said of his and his wife's experience.
'Doubling Down With the Derricos': Meet the Derrico children 
The Derrico kids range in age from 15-year-old Darian to 2-year-old triplets Dawsyn, De'Aren, and Dyver.
Darian is the eldest of the Derrico kids. The teenager often helps her parents care for her younger siblings, but she's also eager for some freedom. In season 2, she let her mom and dad know that she was interested in dating, though Deon had some concerns about that. 
Next up is Karen and Deon's other singleton, 10-year-old Derrick. He's followed by the 9-year-old twins Dallas and Denver. Dallas in an "entertainer," Deon explained on the show, while Denver "just wants to be boss."
Deonee, Daician, Daiten, Deniko, and Dariz are the couple's 7-year-old quintuplets. Four-year-old Diez and Dior are the family's "triplens," so named because they are part of a set of triplets. Sadly, their sibling Carter died shortly after birth. Diez has been a major focus on this season of Doubling Down With the Derricos because he had to have major surgery to correct an issue with his skull. 
Finally, there are the babies of the family. The triplets Dawsyn, De'Aren, and Dyver were born in July 2019.
Will the Derricos have more kids?
Despite having a houseful of kids, Karen and Deon aren't ruling out having more children. In Doubling Down With the Derricos Season 2, Karen learned she was pregnant again, though she later experienced a miscarriage. The mom of 14 says she and her husband would welcome more children into their lives.   
"We said from day one that we wanted as many children as God would bless us to have," Karen recently told Shadow and Act. "I admire the women out there who said, 'Oh I know it was only two for me … I know it was only five for me,' I admire you because you know your numbers. But for me and him, we don't have a magic number. How can you put an end date on something that you're passionate about? Something that you love? I love being pregnant. I love the fact of carrying our baby and I love how God uses me as that vessel carrying a gift."
Check out Showbiz Cheat Sheet on Facebook!
RELATED: 'Doubling Down With the Derricos' Dad Deon Derrico Reflects on 2018 Acquittal on 'Nefarious' Fraud Charges