'Doubling Down With the Derricos': Is Karen Derrico Pregnant Again?
Is the Derrico family about to get even bigger? Dad Deon Derrico thinks so. In a teaser for TLC's Doubling Down With the Derricos Season 2, he wonders if his wife Karen Derrico might be expecting again. 
'Doubling Down With the Derricos' mom Karen Derrico might be pregnant again 
Deon and Karen Derrico are mom and dad to 14 kids. Not only that, but they are parents to multiple sets of multiples, including two sets of twins, triplets, and a set of quintuplets, plus two singletons. Multiple births run in both Karen and Deon's families, and all their children were conceived naturally. 
The last set of Derrico kids — the triplets Dawsyn, De'Aren, and Dyver — arrived in mid-2019. With 14 children (plus a dog), the Derricos have a full home. In the season 2 premiere, Karen says they already "need a bigger house." But could they soon need to make room for more? 
"According to this, I'm a week late," Karen tells her husband in a teaser for Doubling Down With the Derricos Season 2. 
Not everyone is thrilled about the idea of the Derrico family getting even bigger
After Karen mentions her concern to Deon, he tells her she needs to take a pregnancy test. His mom GG overhears their conversation, and she makes it clear she's less than thrilled about the idea of her son and daughter-in-law having even more kids. 
"What is it you want me to say? Do you want me to say, 'Oh God, I hope it's positive?'" she asks. "Is that what you want me to say? When is the line drawn, for real?" 
"Not another baby," GG says later in an interview. "It's overwhelming with the ones that are here."
Not only do Karen and Deon have 14 kids, but two of their children have faced some serious health challenges. On the first season of the family's TLC reality show, viewers followed along as Dawsyn, one of the triplets, had successful surgery to repair a hole in her heart. This season, the family learns that son Diez, 4, will need surgery on his skull to address a condition called sagittal craniosynostosis. 
The Derricos also faced a heartbreaking loss when Diez and his twin Dior were born. The two were originally a set of triplets. Sadly, their sibling Carter died shortly after birth. In honor of him, the family refer to Diez and Dior as their "triplins." In addition, after the birth of their first daughter, Darian, Karen had two miscarriages. 
The Derricos haven't announced another baby is on the way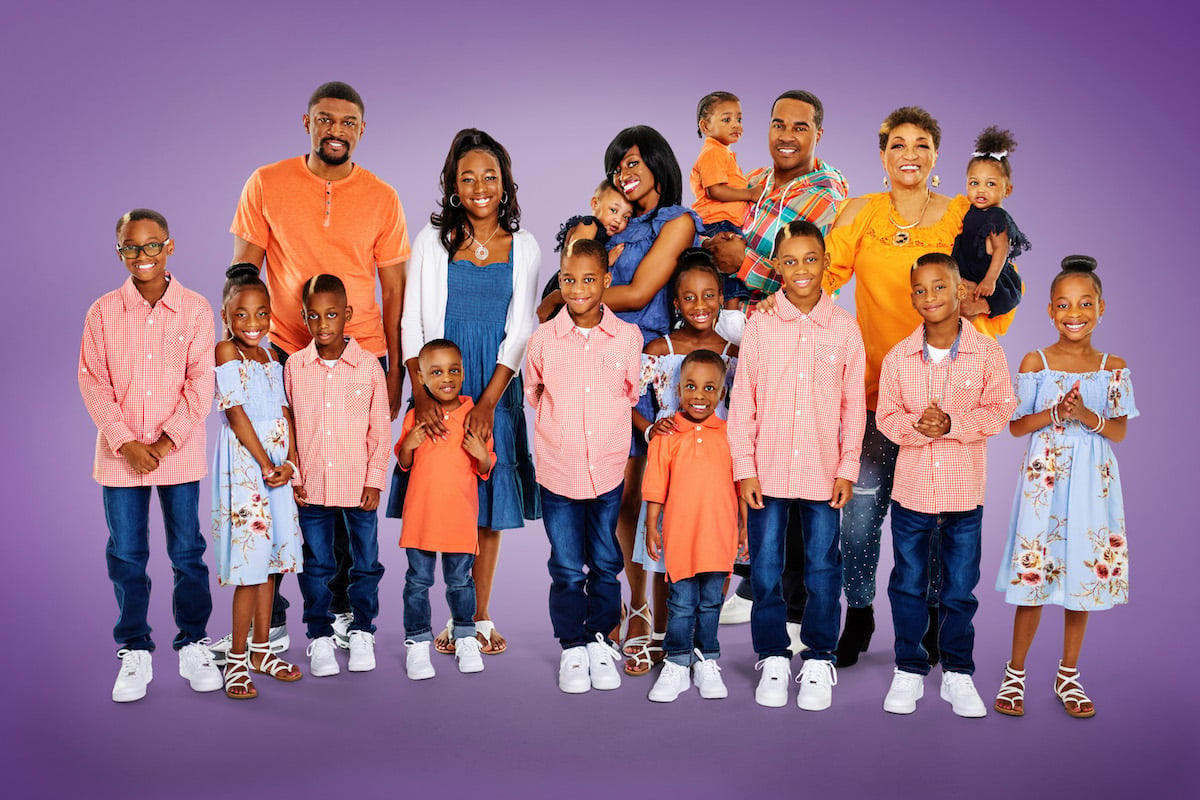 So far, the Derricos haven't announced that another baby is on the way. Whether or not they have another child (or children), Karen is thrilled to be able to share both the highs and lows of her and her family's journey with her fans, she explained in a recent interview with People. 
"I thank God that I'm able to relate to so many of our supporters out there on all levels with that, losing a child, having miscarriages, having a baby pass away after birth," she said. "I mean, those are things we don't like to talk about, but it feels good that you can come into my circle and feel safe talking about it, and we can relate."
New episodes of Doubling Down With the Derricos air Tuesdays at 10 p.m. ET on TLC.
Check out Showbiz Cheat Sheet on Facebook!