'Doubling Down With the Derricos': Karen and Deon Derrico Share Emotional Story Behind Son Carter's Name
As the parents of 14 kids — including quintuplets, triplets, and twins — Karen and Deon Derrico have their hands full. Their new TLC series Doubling Down With the Derricos chronicles the life of this Las Vegas couple, and viewers have come to love Karen, Deon, and their many kids, all of whom have names that start with the letter "D." But there's one member of the Derrico family who fans have questions about: Carter Derrico.
Who is Carter Derrico?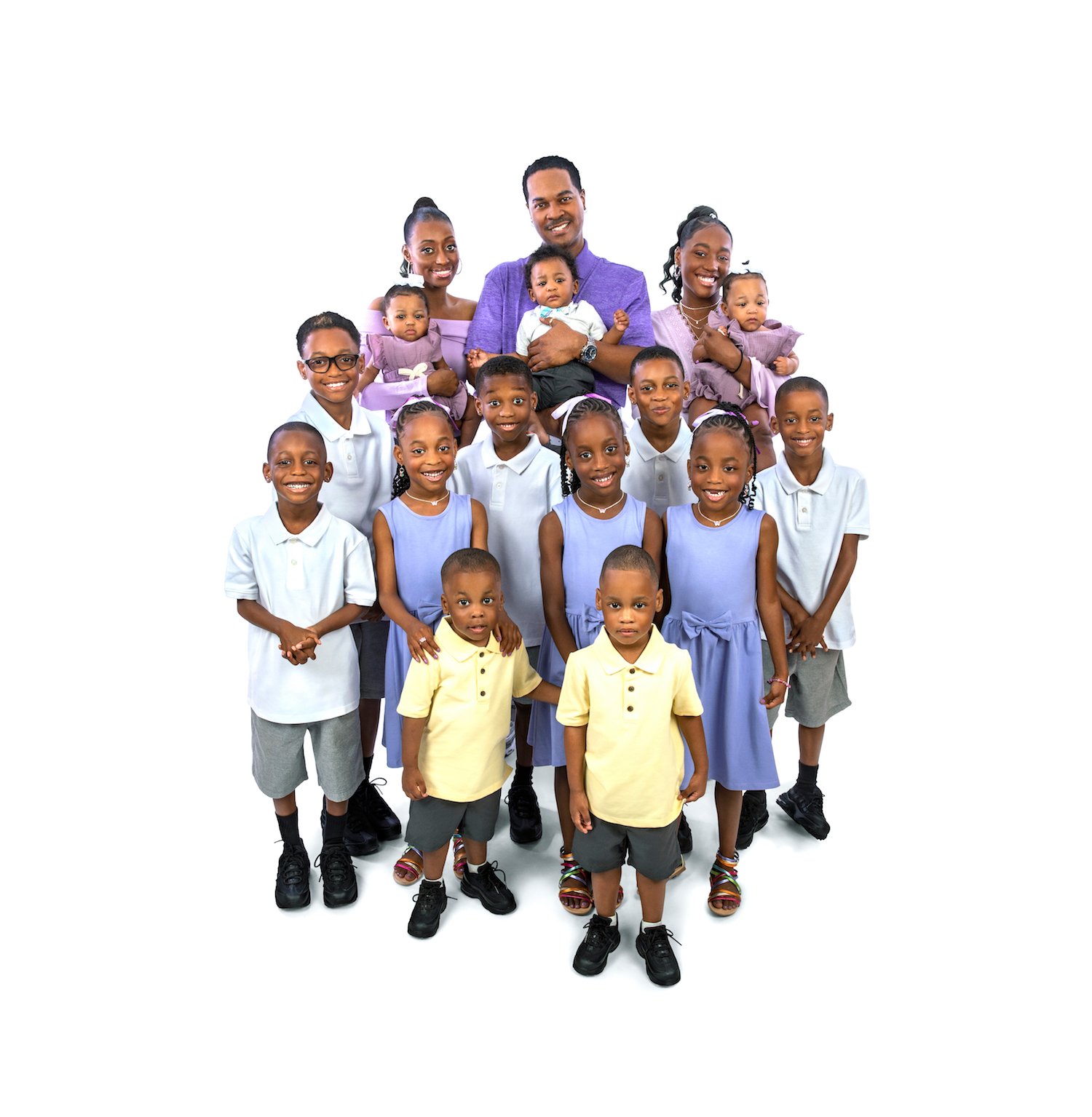 Karen and Deon have had four sets of multiples in a row, all conceived naturally. That includes Diez and Dior, who they've dubbed the "triplins." The unique designation has a sad origin. As revealed in first episode of the family's show, Diez and Dior are the two surviving members of a set of triplets. Their brother Carter died shortly after birth. Referring to the boys as triplins is a way for the family to acknowledge their late sibling. 
"We pay homage to him and his life by referring to the now twins as the triplins," Deon shared. "We made up our own word — triplins."
Why Carter's name doesn't begin with 'D'
Given that all their other children have names beginning with the letter "D," many of the show's fans were curious why Karen and Deon didn't stick with that pattern for Carter. But they had a good reason for giving him a name that stands out from those of his siblings, as they recently explained in an emotional video. 
In the clip, a tearful Karen addresses the questions they've received about Carter's name.
"We've been getting a lot of questions about this," the stay-at-home mom says. "This was a unique situation and I wanted his name and for him to be unique."
Karen went on to say that giving their son a special name was a way to signal that he was no longer with them. 
"When I say the name Carter, you automatically know. I don't have to repeat the story back to you," she said. The name ensures that Carter doesn't "get mixed up with the other Ds," Deon added.
Karen always wanted to name one of her children Carter
Naming their son Carter was also a way for Karen to incorporate a family name she's always wanted to use, but which didn't fit the family's "D" naming scheme. Her maiden name was Carter and she liked the idea of using the name for a boy. Giving the name to her and Deon's late son was a way to make that wish come true. 
Karen and Deon also refuted the idea that giving their son a name that was different from his siblings was somehow excluding him from the family. 
"We want everyone to know that that was done strategically, so we could always honor our Carter," Deon said. 
"We did not do any injustice to him," Karen said. "We made him very unique as he is."
Doubling Down With the Derricos airs Tuesdays on TLC at 10/9c.