'Doubling Down With the Derricos': Karen Derrico Asks for Prayers After Deon's Mom GG Is Hospitalized
Karen Derrico of TLC's 'Doubling Down With the Derricos' recently shared that her mother-in-law GG had been hospitalized. She asked fans for their prayers. In a recent episode of the show, GG revealed she'd been diagnosed with emphysema.
Karen Derrico is thanking fans for their love and support during a stressful time. Recently, the star of TLC's Doubling Down With the Derricos took to social media to share that her mother-in-law GG had been hospitalized and ask her followers to pray for her recovery. Fortunately, it now sounds like GG is on the mend. 
Karen Derrico asks her followers for prayers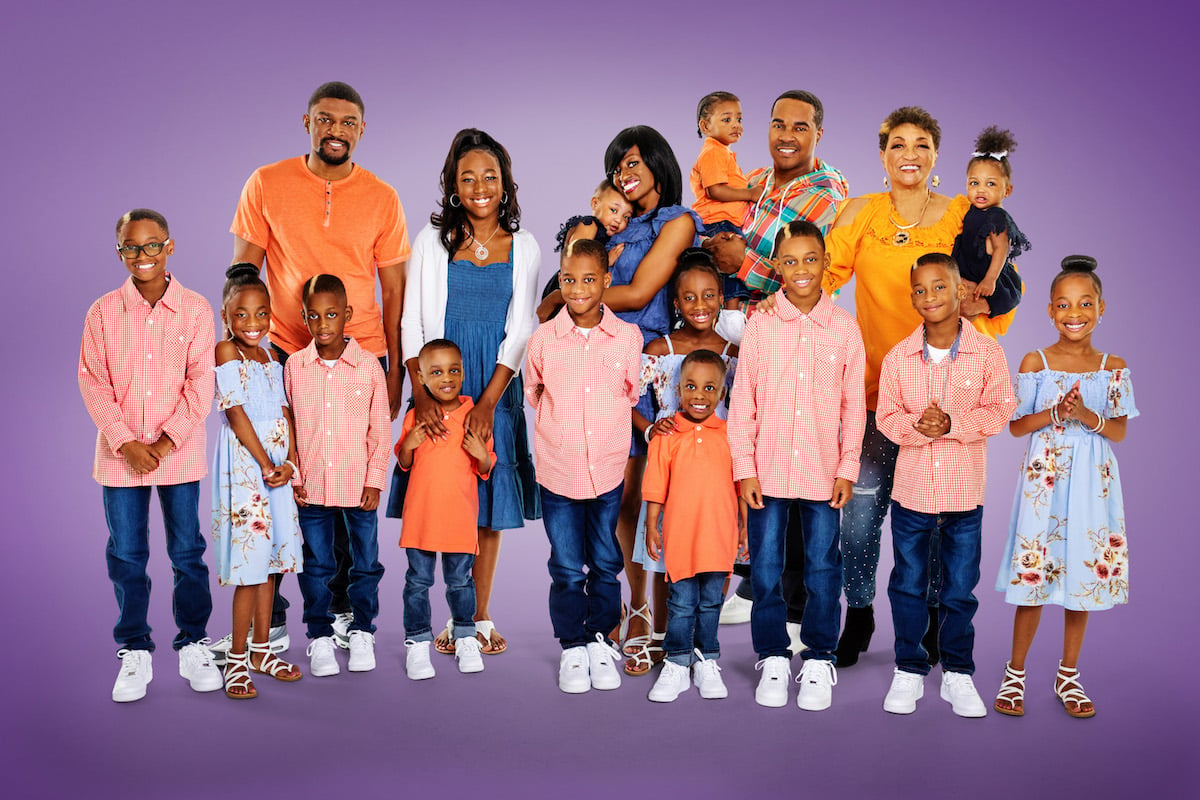 On August 3, Karen shared some news via Instagram that had her followers worried. The mom of 14 explained that her husband Deon Derrico's mom was in the hospital. 
"Plz keep prayers coming in for GG @marian.derrico plz! She's currently hospitalized and we need all prayer warriors to stand in agreement for Great health for her!! Thank you all so much for those who have been praying! We love you and thank you from the bottom of our hearts," Karen wrote. 
Karen's followers swiftly responded with messages of hope and love for GG's recovery.
Who is GG from 'Doubling Down With the Derricos'?
GG is a familiar face to fans of Doubling Down with the Derricos. Deon's mom appears frequently on the show, which premiered in 2020 and follows Karen, Deon, and their kids, including a set of quintuplets, a set of triplets, two pairs of twins, and two singletons. 
GG is often on hand to support her son and daughter-in-law as they deal with raising more than a dozen children. But in a recent episode of the family's reality show, her son expressed concern that his mother "hasn't been feeling herself lately."
"I can tell that she's out of breath, really over nothing. Just walking," he said. "GG survived lung cancer about seven years ago. So now, I'm just, I'm wondering if there's something else going on." 
Later in the episode, GG reveals to her son that her doctor has diagnosed her with emphysema. 
"When the doctors said I had emphysema, I reacted the same way I reacted when they gave [me] the diagnosis of lung cancer," GG said in a confessional. "I was so afraid when they initially gave the diagnosis, and I cannot control the fear that I go through. But whatever time that I have left, I want to live my life to the fullest."
But she also reassured her son that she didn't plan on going anywhere. "It ain't like I'm getting ready to check out," she said. "I'm going to be here for a while."
Karen shares good news with fans 
In her social media update, Karen didn't share specific details about GG's health issues or whether they were related to her emphysema diagnosis. However, not long after she let people know that her mother-in-law had been hospitalized, she shared some positive news with her fans. 
"GG's still in the hospital but we got some really great news today and we have a great plan of action for her," Karen said in a tearful Instagram video, adding that her mother-in-law was "up and alert." 
"We are extremely grateful for all of your love and support for GG," she said, explaining that she felt all the prayers she had received really had made a difference. 
"We just feel so blessed to be able to continue to share our GG with the world," she said.
Check out Showbiz Cheat Sheet on Facebook!