'Doubling Down With the Derricos': Karen Derrico Visits a Therapist in Season 3 Teaser
An overwhelmed Karen visits a therapist in a teaser for 'Doubling Down With the Derricos' Season 3.
The Derricos are returning to TLC, and life might be crazier than ever for this family of 16. A trailer for the new season of Doubling Down With the Derricos teases more adventures for Karen and Deon Derrico and their many children, including trips to Myrtle Beach and Disney, potty training for the youngest kids, new health challenges, and more. Plus Karen faces the stress of being a mom to multiple multiples. She and Deon also consider making a major move that could see the family leave Las Vegas behind.  
'Doubling Down With the Derricos' returns Feb. 22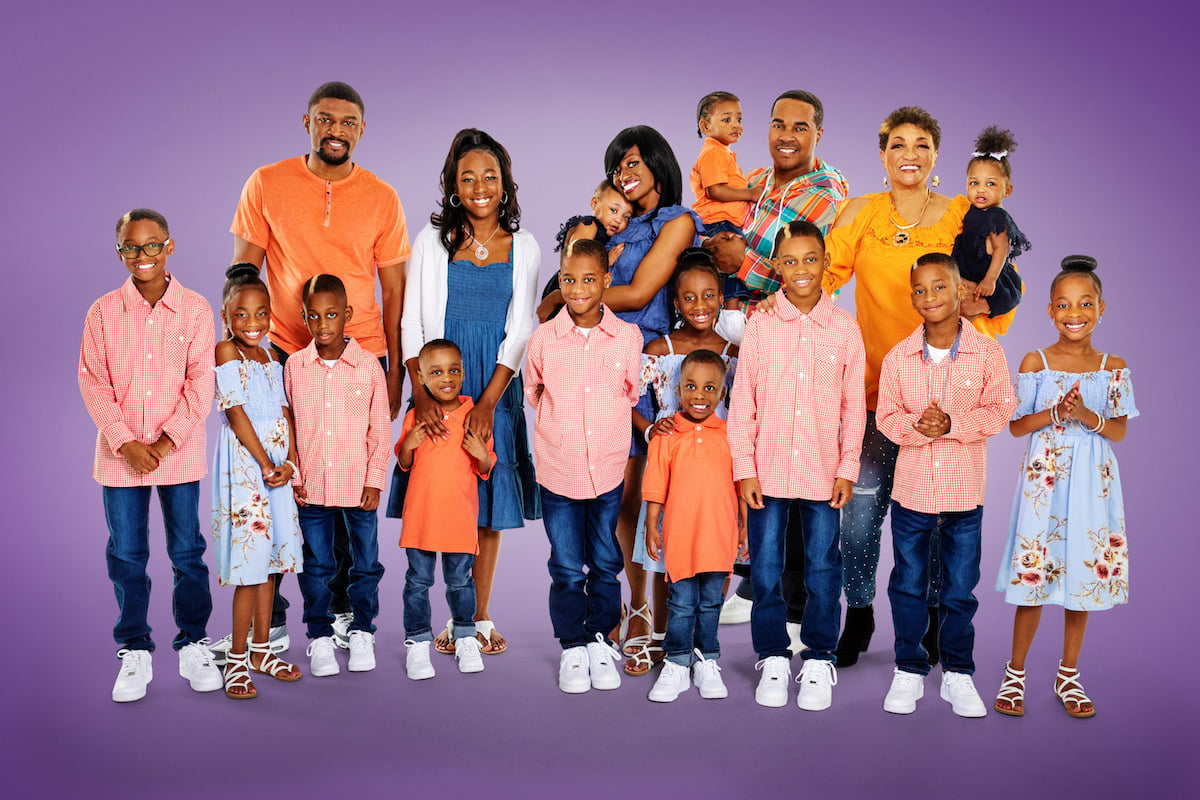 Doubling Down With the Derricos Season 3 premieres Tuesday, Feb. 22 on TLC. In the new episodes, Karen and Deon are dealing with a fresh set of challenges as they parent their 14 kids, who include quintuplets, triplets, and two sets of twins. 
The couple's oldest child, 15-year-old Darian, is ready for more independence – and a driver's license. Meanwhile, Derrick, 11, and Dallas and Denver, 10, are experiencing their first crushes. Diez and Dior are starting preschool, and triplets Dawsyn, De'Aren, and Dyver are in the potty-training stage. Amid all the chaos, Karen and Deon are seriously considering a cross-country move from Nevada to South Carolina so they can be closer to Karen's extended family.  
Deon urges Karen to talk to someone in 'Doubling Down With the Derricos' Season 3
With more than a dozen kids ranging in age from 2 to 15, full-time mom Karen has a lot on her plate. Extra stressors such as Diez's skull surgery and her own health challenges (as seen in Doubling Down With the Derricos Season 2) only add to her burden. 
"Having 14 children – it is so exhausting," she says in the teaser. "Especially when you have multiple multiples." 
In the teaser, it's clear she's close to her breaking point. 
"I am just so… like I can't calm down," she tells Deon. 
Deon is worried about his wife's health. He urges her to talk to a therapist. 
"Karen has endured a lot. And to see that she is still struggling, it is heartbreaking," he says in a confessional. 
"How much do you think you can handle before something starts to go?" her therapist asks when she sits down for her appointment. 
The Derrico family considers a big move 
Despite Karen's challenges, she and Deon are also considering making a huge life change this season. A move to her home state of South Carolina – which they discussed in season 2 – is still on the table. But are their city-raised kids ready for a country lifestyle? And what about Deon's mom GG? She's made it clear she has no interest in moving to the South. 
"Moving to South Carolina is going to be a hard sell," Karen admits. That's especially true if it means leaving her kids' beloved grandmother, who has health problems of her own, behind in Las Vegas. 
"GG is a part of all of us," a tearful Derrick says. "I don't want to leave her behind [and] then something happens and we're not there … GG is that missing piece. She's that glue."  
Doubling Down With the Derricos Season 3 premieres Tuesday, Feb. 22 at 10 p.m. ET on TLC. 
Check out Showbiz Cheat Sheet on Facebook!