'Doubling Down With the Derricos': Pregnant Karen Derrico Gets Alarming News During Doctor's Appointment
Will the Derricos soon be a family of 17 — or even more? Mom Karen Derrico learned she was pregnant again during the June 8 episode of Doubling Down With the Derricos. She and her husband Deon Derrico were happy to be expecting again. But in the next episode of their TLC reality show, Karen gets some alarming news at her first ultrasound appointment. 
The Derrico family may be getting even bigger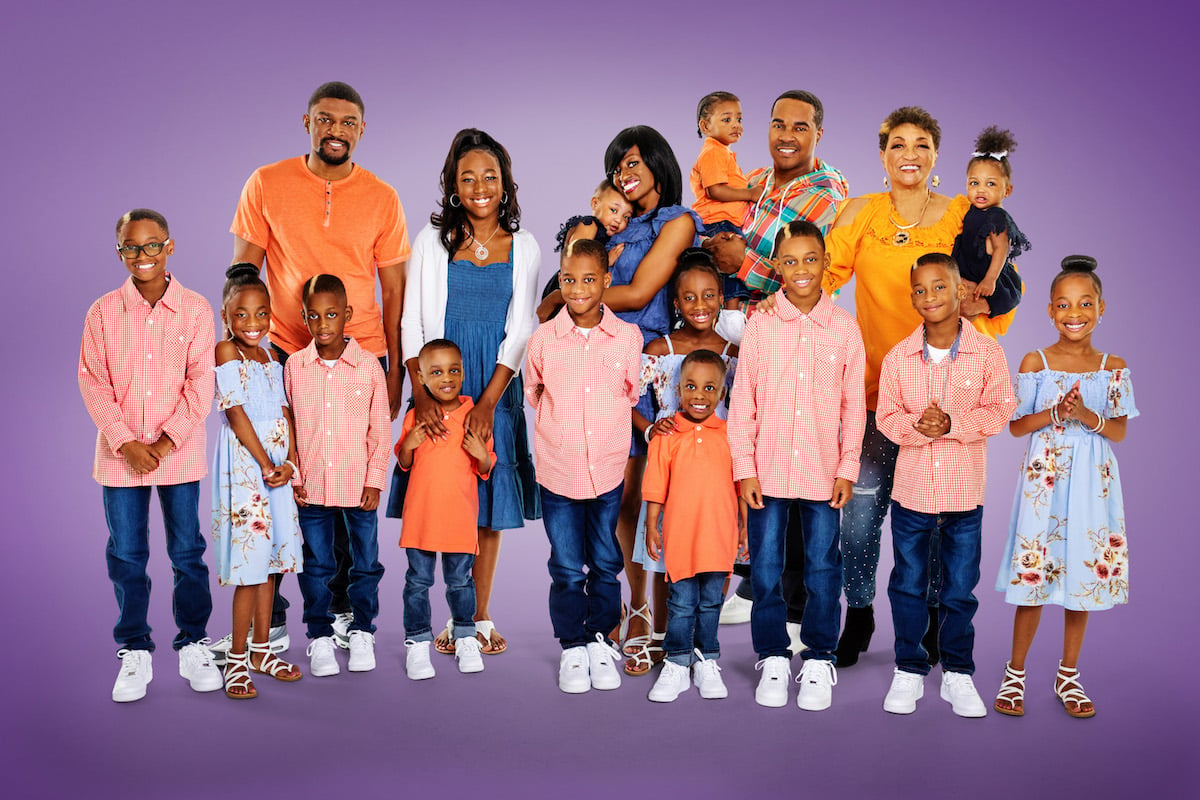 Karen and Deon already have 14 children, including multiple sets of multiples. In the show's most recent episode, Deon began to suspect his wife was pregnant again after she started exhibiting some tell-tale signs, including strange food cravings and nausea. But Karen wasn't convinced a baby was on the way. 
"I would know if I was pregnant," Karen said. "I would know. I've been around this rodeo a few times." 
At the end of the episode, Karen took a pregnancy test, which revealed that her husband's suspicions were correct. She was pregnant. The couple was thrilled with the news. 
"You and I have, and we're continuing to create, a village. It's just the greatest blessing," Deon said.
However, Karen did admit that adding another baby (or babies) to the family wouldn't be easy, especially given that they'd just learned their son Diez needed major surgery. "This is a lot," she said.
Karen and Deon also knew they'd have to deal with some naysayers. Specifically, they'd have to break the news to his mother Gigi, who was not enthusiastic about the idea of them expanding their family yet again.  
Karen Derrico worries she might have had a miscarriage 
Now that she knows she's pregnant, Karen heads to the doctor. But when she goes in for her appointment, she gets some upsetting news. 
"[Y]esterday we went to our first sonogram appointment – I should be six weeks and six days," she says in a clip from the next episode of Doubling Down With the Derricos, airing June 15 (via People). 
"The nurse practitioner, she looks and she sees the sac but she sees that it's empty, so at this point, we're thinking that we miscarried," she goes on to say. But when a doctor reviewed the ultrasound, he said she might not have had a miscarriage and that it was too early for an ultrasound. He advised her to come back a week later for a follow-up appointment.  
'Doubling Down With the Derricos' dad Deon Derrico says he hopes Karen is pregnant
Deon is taking a cautious, but positive, attitude to his wife's possible pregnancy.  
"I'm hopeful, I am," Deon says. "But I don't want to give myself any false hope. Right now we're just unsure whether this pregnancy is viable or not. We're going to have to go back next week to determine whether or not we have in fact miscarried or not." 
Meanwhile, Karen is relying on her faith as she waits to learn whether she is still pregnant.
"I'm nervous – period – but I am just trying to at least have that grain of a mustard seed faith," she says tearfully. "It's like in the Bible, they say all is not lost, and that's how I feel: We don't know, but it's like all is not lost."  
New episodes of Doubling Down With the Derricos air Tuesdays at 10 p.m. ET on TLC.
Check out Showbiz Cheat Sheet on Facebook!