'Doubling Down With the Derricos' Season 2: Derrico Family Returns to TV in June 2021
TLC is doubling down on the Derrico family. The network has renewed the reality series Doubling Down With the Derricos for season 2.  The show follows the lives of Karen and Deon Derrico and their 14 children, including multiple sets of multiples.
'Doubling Down With the Derricos' Season 2 premieres June 1 
Dad Deon Derrico has been hinting that his family's show would be returning for a second season, telling fans on Instagram to "stay tuned" for news about future episodes. 
Now, TLC has announced a premiere date for Doubling Down With the Derricos Season 2. New episodes will begin airing Tuesday, June 1 at 10 p.m. on TLC.
"This is going to be a ride, buckle up!" Deon told his followers on social media. 
The Derrico family gets some upsetting news 
In a just-released teaser for the new season of Doubling Down With the Derricos, the family of 16 is dealing with life's many ups and downs. Karen and Deon make the most of a quarantined Halloween by staging a disco-themed dance party and also discover an interactive way to teach their kids about Black history. Plus, overprotective dad Deon gets nervous when oldest daughter Darien starts talking about dating, while Karen wonders if her husband might have obsessive-compulsive disorder. 
The Derricos also get some upsetting news when they learn their son Diez requires surgery on his skull due to a condition called sagittal craniosynostosis. 
"Out of all the things I've ever fought in my life, this has to be the hardest," a tearful Deon says in the teaser.  
Is Karen Derrico pregnant again?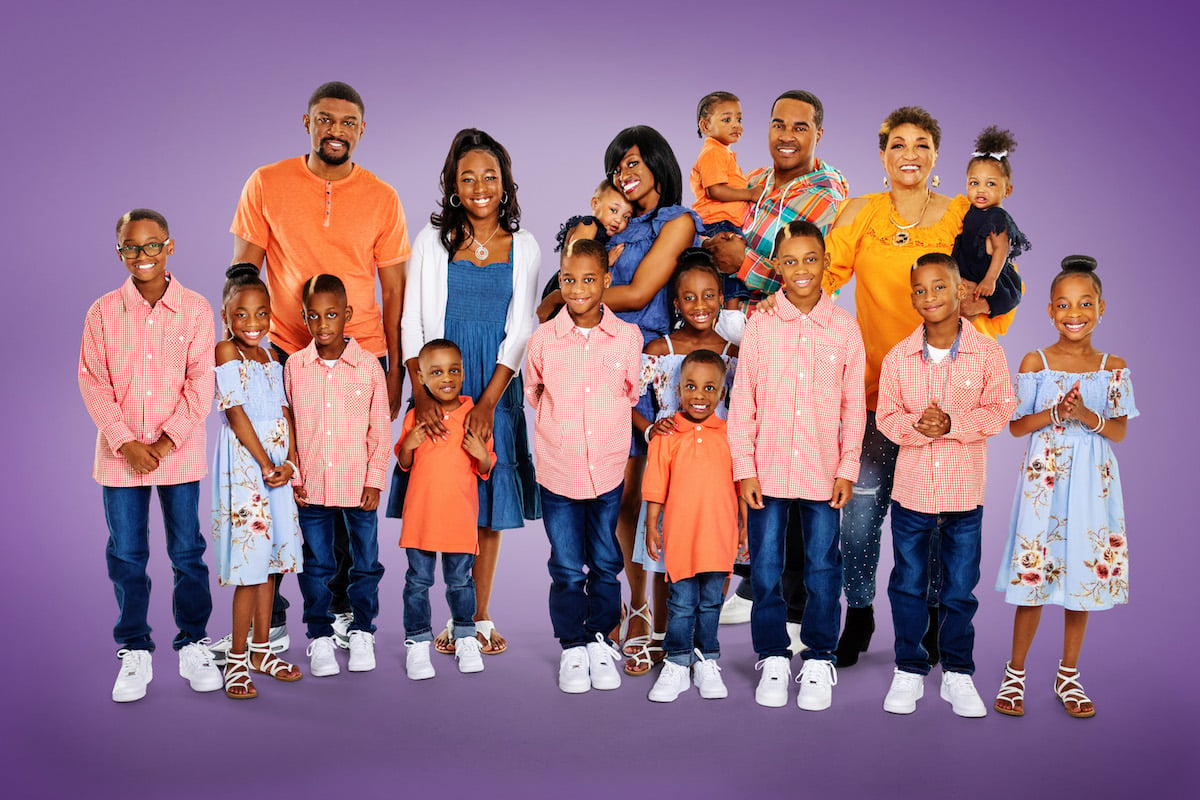 On top of everything else the family is dealing with, Karen Derrico suspects she might be pregnant again. 
"According to this, I'm a week late," she says in the video. Her husband urges her to take a pregnancy test. 
But another baby (or babies) for the Derricos isn't welcome news — at least according to one member of the family. Deon's mom GG things her son and daughter-in-law have their hands full with the children they already have. "When is the line drawn, for real?" she asks her son.
"Not another baby," GG says later. "It's overwhelming with the ones that are here."
TLC announces premiere dates for 'Little People, Big World' and '7 Little Johnstons' 
In addition to the return of Doubling Down With the Derricos, TLC has also announced premiere dates for new seasons of Little People, Big World and 7 Little Johnstons. 
The Roloffs return to TV on Tuesday, May 11 at 9 p.m. ET. The upcoming season of Little People, Big World sees the family dealing with pandemic challenges, planning a wedding, and preparing for the future of Roloff Farms.  
7 Little Johnstons premieres Tuesday, May 25 at 8 p.m. ET. Trent and Amber are dealing with the reality of their children growing up. Several of their kids are looking to move out on their own. That has mom and dad searching for ways to keep the family connected even if they don't all live under the same roof. 
Check out Showbiz Cheat Sheet on Facebook!