Dove Cameron Revealed How Getting Comments Like 'Don't Be Like Miley!' Affected Her
Like many of her fellow Disney Channel alums, it's been challenging for Dove Cameron to transition from a child to an adult in the public eye. Back in 2013, Cameron landed the dual lead role on the hit show Liv and Maddie which made her a household name for millions of people. Furthermore, Cameron's involvement in the uber-popular Descendants franchise further catapulted her into superstardom.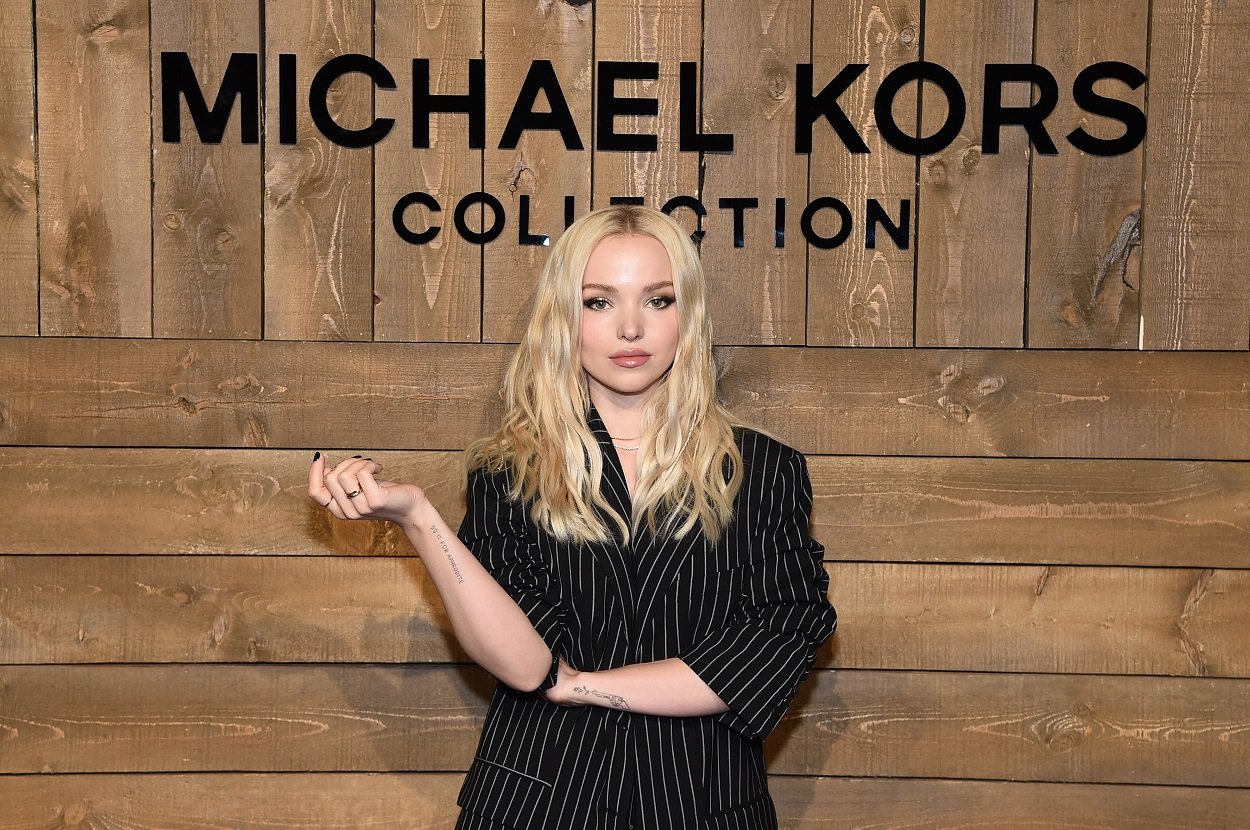 During her tenure on the Disney Channel, Cameron, like many other stars who came from that same world, was encouraged to uphold a squeaky clean image. Because Cameron's primary audience was children and teens, the actor inadvertently crafted an image for herself that wasn't entirely true to who she really was. Thus, when she began showing more of her true self on social media, she experienced some backlash.
Dove Cameron experienced backlash as she aged
Of course, this backlash isn't unique to Cameron. Other former Disney darlings like Selena Gomez, Miley Cyrus, and Bella Thorne also received criticism as they navigated transitioning into adulthood while in the spotlight. But Cameron felt it especially jarring to see people react to her expressing herself authentically and it forced her to reconcile with the image that she and the media had created over the years.
"A big thing for me was also this strange image that I accidentally created over the years," Cameron shared in an interview with SBJCT Journal. "I know how that sounds, but I truly didn't mean to create this 'Dove Cameron' that people seem to think of when they think of me, and I only noticed that it even existed when I began to authentically change and grow and play with styles and be more authentic because I loved myself and was brave enough to share the more intimate truths of who I am."
The 'We Belong' singer was urged not to be like other Disney Channel alums
Cameron continued on to share that the negativity made her recalibrate what she was sharing publically. "And people went 'NO!' 'She's off the rails!' 'Don't be like Miley!' 'Don't be political just be hot! But not too hot that's too much nipple!' 'Are you Liv and Maddie or a hooker !!!!!' Which shocked the living HELL out of me, because I couldn't believe that I had been sharing myself and my life for so long, and they still truly MISSED me, choosing to only see a one-dimensional media presentation of me. It was a bit of a reset for me, a revelation that I had not been communicating who I've always been, who I thought people saw, and I needed to re-work how I presented and be more intentional if I was ever going to be happy in the public eye."
Since recalibrating, Cameron has felt the need to live as authentically as possible. The former Disney Channel star realizes that backlash will come with that, but she's not willing to compromise on who she is to appease the masses. Ultimately, she's more concerned with living a life that she can be proud of, rather than trying to appeal to the millions of people who are following along on her journey.