'Down to Earth with Zac Efron': What is the New Netflix Series Really About?
The new docuseries Down to Earth with Zac Efron is currently the second most-watched program on Netflix. The eight episodes take actor Zac Efron and his co-host Darian Olien all over the world: from Iceland to Sardinia to France to Puerto Rico. But what is the show's objective, and what exactly is Efron up to on Down to Earth?
What is the show 'Down to Earth with Zac Efron' about?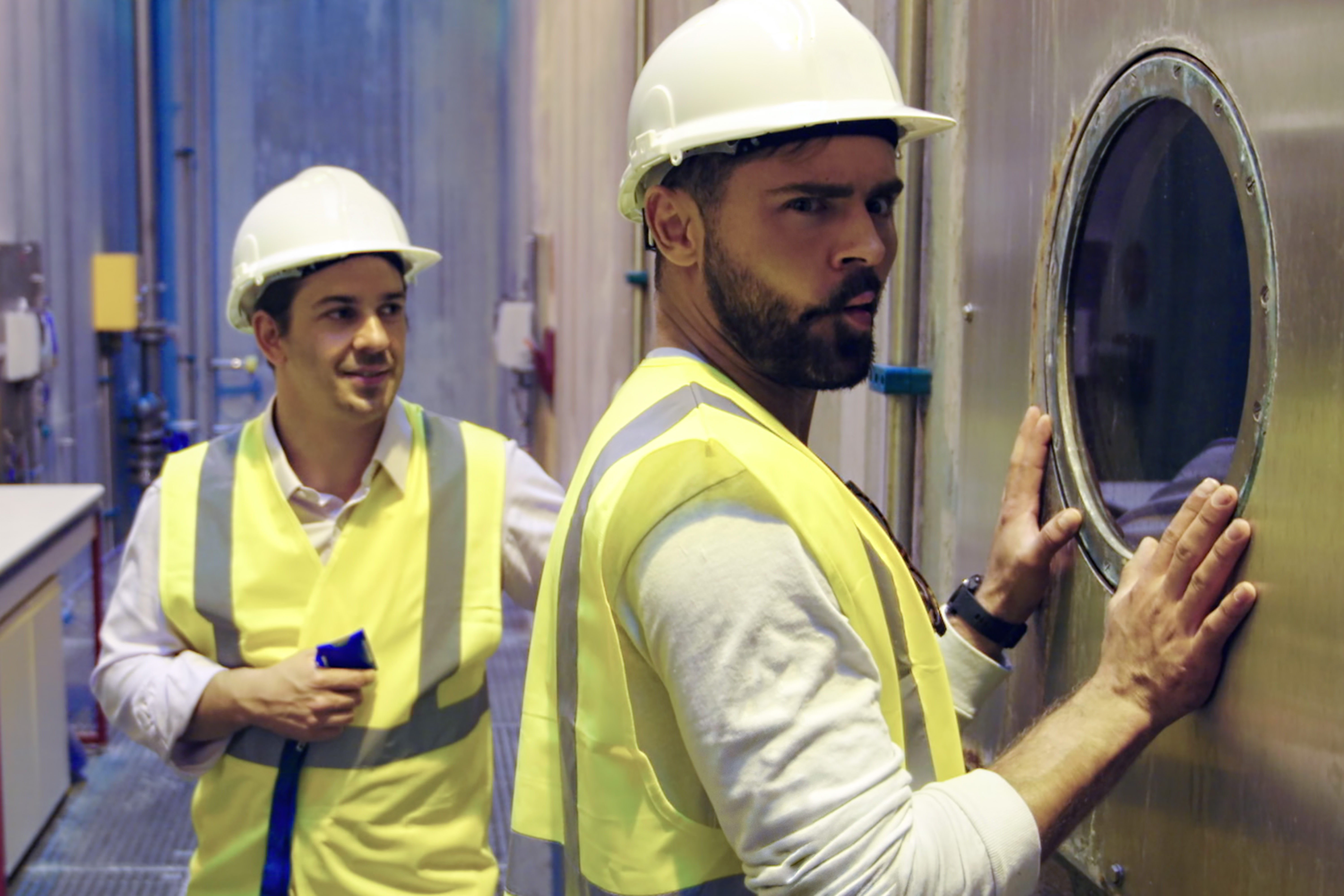 Teen heartthrob Zac Efron is probably best known for his roles in High School Musical, Hairspray, and The Greatest Showman. Now age 31, Efron was born in California and has one brother, Dylan. Both Efron brothers appear on YouTube in a program called Off the Grid.
Efron describes the new series' mission in the Down to Earth trailer:
We are traveling around the world to find some very new perspectives on some very old problems… to see how change is an inside job.
As you see in the Netflix show, the American actor travels around the world, meeting with local health experts and cooks to sample new foods. Efron also interviews energy engineers and sustainability experts, discussing wellness trends and looking for the secrets to a long, healthy life.
For example, in the first episode set in Iceland, Efron and his co-host Olien visit energy plants, attend restaurants where they eat raw reindeer and rutabaga-based desserts, and hit up the infamous Icelandic tourist hotspot, the Blue Lagoon.
How is Netflix's 'Down to Earth' different from other environmental documentary series?
In the opening sequence of Down to Earth Episode 1, Efron imitates Sir David Attenborough, the English author and narrator internationally known for a lifetime of work on environmental, wildlife, and natural history, primarily on the BBC. (Attenborough is, of course, best-known for his incomparable Planet Earth narration).
Although Efron's frequent, youthful exclamations, such as "dude," "that's gnarly," or "bro," are not replicative of an Attenborough's typical educational commentary, Efron does provide educational and science-based narration in each episode. He enlightens viewers with facts such as this one: "100% of the electrical energy comes from a renewable energy source" on Iceland.
Who is Zac Efron's travel partner in the Netflix series?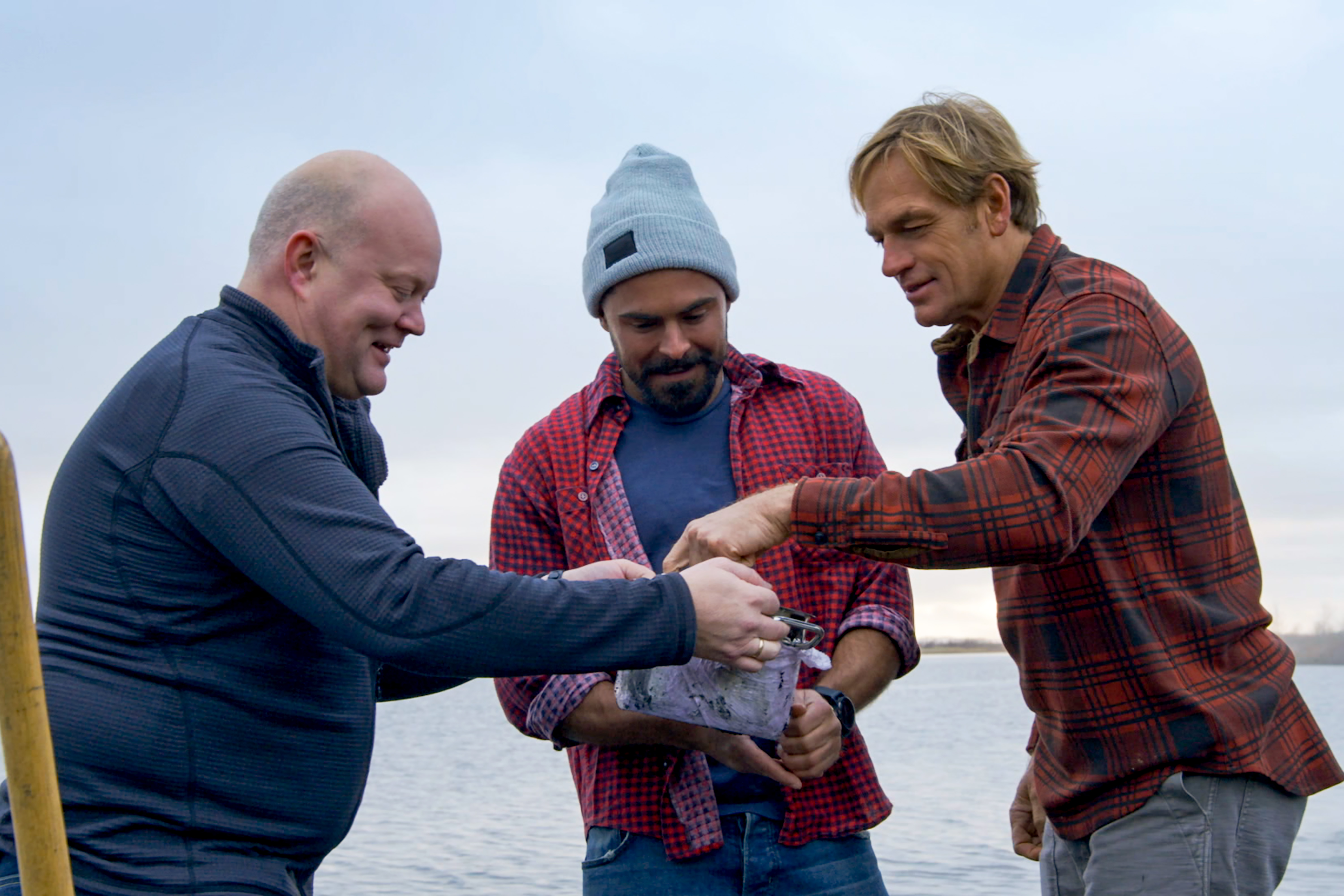 RELATED: Is Zac Efron Married?
Efron's co-host on Down to Earth is an author and wellness expert named Darin Olien. Efron describes his friend as a "guru of healthy living and superfoods." Olien quite literally wrote the book on it: SuperLife: The 5 Forces that Will Make You Healthy, Fit, and Eternally Awesome. The Minnesota-born entrepreneur also helped found a company that sells, Barukas, a Brazilian super-nut. Olien claims that they're the "healthiest nuts on the planet," since Barukas are filled with protein and micronutrients (according to a recent Bustle article.)
Throughout the series, Olien encourages Efron to find healthy, sustainable ways to live, while also encouraging him to take risks in trying new experiences or foods.
"We need to start rethinking everything, from our food to our power," Efron tells the viewers in Down to Earth with Zac Efron.
What has the reaction to the 2020 show 'Down to Earth' been like?
How are Down to Earth viewers feeling about the show?
While Twitter users have posted mostly positive reactions to the Netflix series, some publications have come down on Down to Earth for not being science-based enough. Some episodes in the eight-part series have drawn criticism for promoting non-scientific practices, such as energy, healing, and mediumship. 
A recent Cosmopolitan article expressed a more negative view of the series, writing:
The problem with Down to Earth is that while it attempts to tell viewers about these sustainable ways of living, it doesn't actually dive deep on any of the topics. It hops from scene to scene so quickly that the two hosts don't get to ask real, meaningful questions of the people they're interviewing to give viewers any real takeaways.
RELATED: What is Zac Efron's Net Worth?
However, whether you're looking for a new take on a travel show or a new show to binge during quarantine, Down to Earth, is, in our humble opinion, educational and entertaining. Sure, it's no Planet Earth — but it's not trying to be. And, just maybe, Efron and Olien's more casual tone makes these complicated, science-heavy topics a bit more accessible to the masses. And that's never a bad thing.
Just possibly, the new environmental show will also result in re-thinking how we live on planet earth.
"Change has to start somewhere," Efron says in Down to Earth. "Maybe it's time we all change."