'Downton Abbey': 1 Scene Made Audiences Like Mr. Molesley, Kevin Doyle Says
Mr. Molesley (Kevin Doyle) is now a beloved underdog character on Downton Abbey, but he wasn't always. Doyle reminds Downton Abbey fans that they once were quite suspicious of Molesley. There was one season 3 scene that changed Molesley into a sympathetic comic character, which he'll continue to be in the movie Downton Abbey: A New Era.
[Warning: This article contains spoilers for the Downton Abbey TV series.]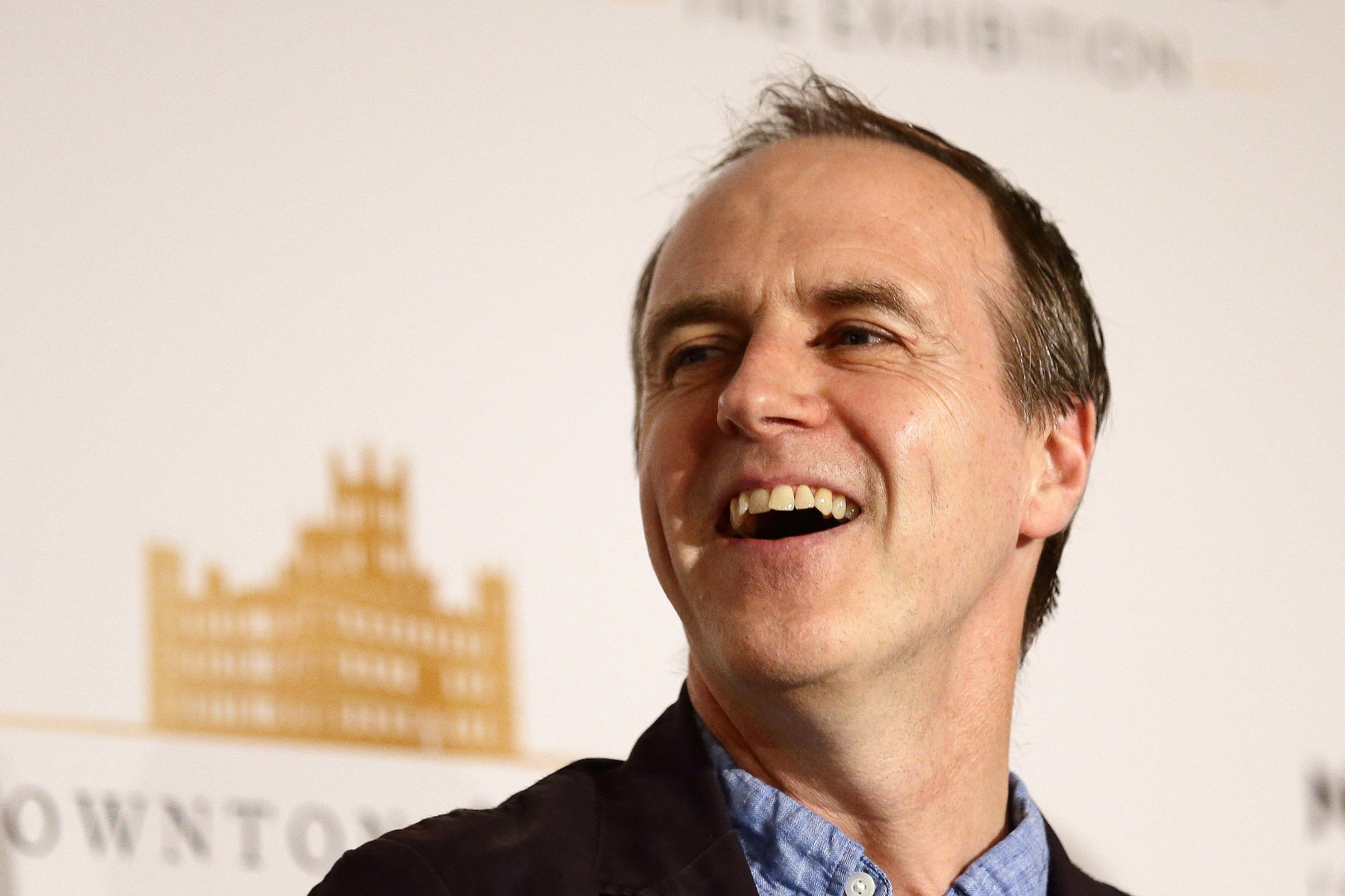 Doyle spoke with Showbiz Cheat Sheet on May 15 about Downton Abbey: A New Era. We'll have more with Doyle on Molesley's role in the sequel film, but first he reflected back on the moment everything changed for him on the show. Downton Abbey: A New Era is in theaters May 20. 
'Downton Abbey' Season 3 cricket match changed Mr. Molesley on the show
In season three of Downton Abbey, Molesley got to play cricket, briefly. He was quite bad at it. That bumbling cricket match, however, was pivotal to Molesley, Doyle said.
RELATED: This 'Downton Abbey' Star Wants to Do Five or Six Sequels
"I enjoyed it," Doyle said. "It was interesting because that kind of marked a change in I think Julian [Fellowes]' attitude towards that character because prior to that, I think he was a character in the show that people didn't really take to very much. I think people were a little suspicious of him. I think the writing for the character began to develop in a different way. He became more comedic and less a figure of suspicion."
Kevin Doyle remembers when Mr. Molesley wasn't always fans' favorite'Downton ABbey' character
Downton Abbey introduced Molesley as Matthew Crawley (Dan Stevens)'s butler and valet. However, Doyle reminds fans that his intentions towards Anna (Joanne Froggatt) did not go over especially well.
"I don't know if you recall, there was a moment in the first series where he was coming onto Anna while Mr. Bates was otherwise engaged," Doyle said. "I think people didn't like that."
Kevin Doyle is grateful Molesley became more sympathetic after cricket
Molesley's journey throughout Downton Abbey was full of ups and downs. After Matthew died, Molesley was out of a job. He tried footman and school teacher, and you'll see what the movie Downton Abbey: A New Era has to offer him.
It has been a sort of rather up and down journey for him when you think about his beginnings of the TV series. At one point he says to Mr. Carson, he says, 'I'm having my career backwards' because he starts off as a butler. We first see him as a butler and valet to Matthew Crawley. And then after Matthew's death, he has to take on, because there's no role for him anymore at Downton Abbey, he has to take on a rather humble role as a footman. He thought he'd got passed that. So he's kind of had a lot of ups and downs.
RELATED: 'Downton Abbey' Star Phyllis Logan Says This Is the Moment Mrs. Hughes Warmed Up To the Crawleys